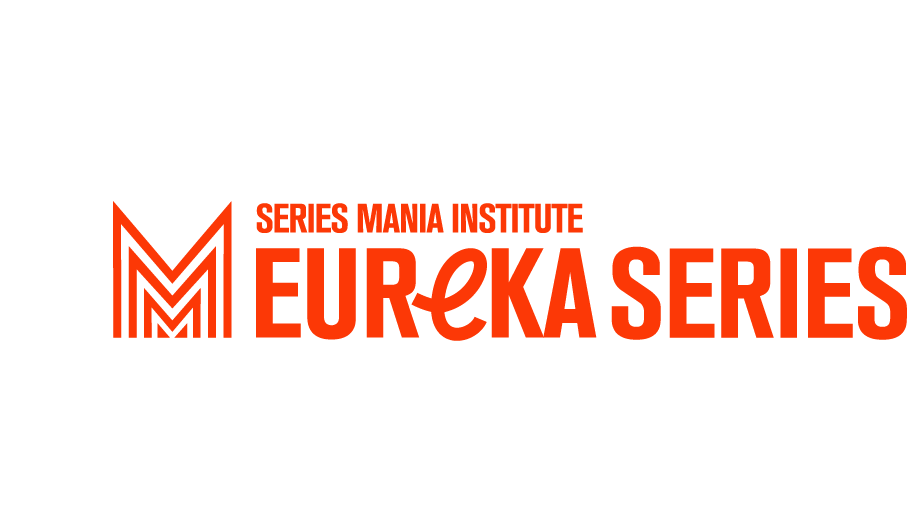 Eureka Series is an intensive 10-week training course for emerging series writers  from all over Europe. Launched in 2021 in partnership with La Fémis, it is an initiative created by Series Mania Institute to train professionals in the rapidly changing TV series industry.
Eureka Series is supported by the Creative Europe MEDIA program of the European Union.


partnerships
Eureka Series benefits from the support of international teachers and professionals, thanks to our partnerships with schools such as La Fémis (France), ECAM (Spain), the Lodz Film School (Poland), ifs internationale filmschule köln (Germany), Centro Sperimentale di Cinematografia (Italy) and Den Danske Filmskole (Denmark).

participants
Target audience: the program is aimed at emerging screenwriters, with a strong professional interest in series writing. It includes, but is not limited to, recent alumni of European film and television schools.
Requirements: selected applicants must have already written a script (TV series, online series, short film or feature film), whether or not it has been produced. The applicants will be asked to provide an example of previous work (sample script).
Objectives
Master the creative process of collaborative writing
Understand how the European series ecosystems operate
Acquire the skills to pitch and sell a European series to investors
Break down barriers between series professionals to acquire a common work language
Develop an European network by teaming up with other emerging writers and experienced professionals
Method
Development of an original series concept in a writers room environment throughout the training
Lectures and workshops with experienced European series professionals
Masterclasses with industry executives ; case studies on recent European series with their creative teams
Evaluation of participants' progress through quizzes and assignments
Final presentation before a professional panel
The program
Eureka Series aims to develop collaborative writing skills by experiencing an international writers room environment.
Divided into groups after a few days of training, participants learn to collaboratively write by developing original series concepts in small groups, advised throughout the training by two professional mentors screenwriter mentors. Additionally, each week of the training program is dedicated to a specific aspect of series creation, and taught by a professional tutor: screenwriter, story editor, set designer, etc.
Mentors and tutors support the participants in acquiring skills on series writing such as defining a concept, characters and season development, and understanding the European and international series landscape.
In the final week of the training, the participants leave for a Final Residency in the Hauts-de-France region. During this residency, they prepare for the Final Presentation, advised by a pitch expert.
The training culminates with the Final Presentation, during which the original series concepts are assessed by a professional panel.
Eureka Series takes place twice a year, with a Spring edition from March to June, and an Fall edition from September to December.
The program is delivered fully in english in Lille (downtown, 10 rue des Poissonceaux), France, with two weeks in the middle of the training given remotely.
eligibility
Candidates must be over 18 years old or above and hold nationality from one of the following countries: Albania, Austria, Belarus, Belgium, Bosnia and Herzegovina, Bulgaria, Croatia, Republic of Cyprus, Czech Republic, Denmark, Estonia, Finland, France, Germany, Greece, Hungary, Iceland, Ireland, Italy, Kosovo, Latvia, Liechtenstein, Lithuania, Luxembourg, Malta, Moldova, Montenegro, the Netherlands, North Macedonia, Norway, Poland, Portugal, Romania, Serbia, Slovakia, Slovenia, Spain, Sweden, Switzerland, Turkey, Ukraine or the United Kingdom. Places may be more limited for applicants of countries outside the European Union.
tuition fees
€3 500 per participant (taxes included)
Depending on your eligibility, the training may be funded in part or in full by AFDAS or other funding organizations.
Series Mania Institute urge all candidates to anticipate further costs that are not included in the tuition fees:
● Travel to and from Lille
● Accommodation in Lille (Series Mania Institute will provide all participants with a list of local options)
● Daily expenses (meals, etc.)
If you have special circumstances, such as a disability, please let us know so that we can discuss your needs. Contact: smi@seriesmania.com
EUREKA SERIES IN FIGURES (latest update January 2023)
4 editions since 2021
46 participants trained
21 different nationalities represented though our participants
39 Europeans tutors and mentors
100% of the last two editions participants are satisfied with the training
Eureka Series Alumni
Meet Eureka Series selected participants from all over Europe!
Discover
Eureka Series – faq
Frequently asked questions about Eureka Series.
Discover
Latest update: 10/07/2023