Meet the young talents from all over Europe that entered Eureka Series, our intensive training course for emerging television drama series!
class of spring 2023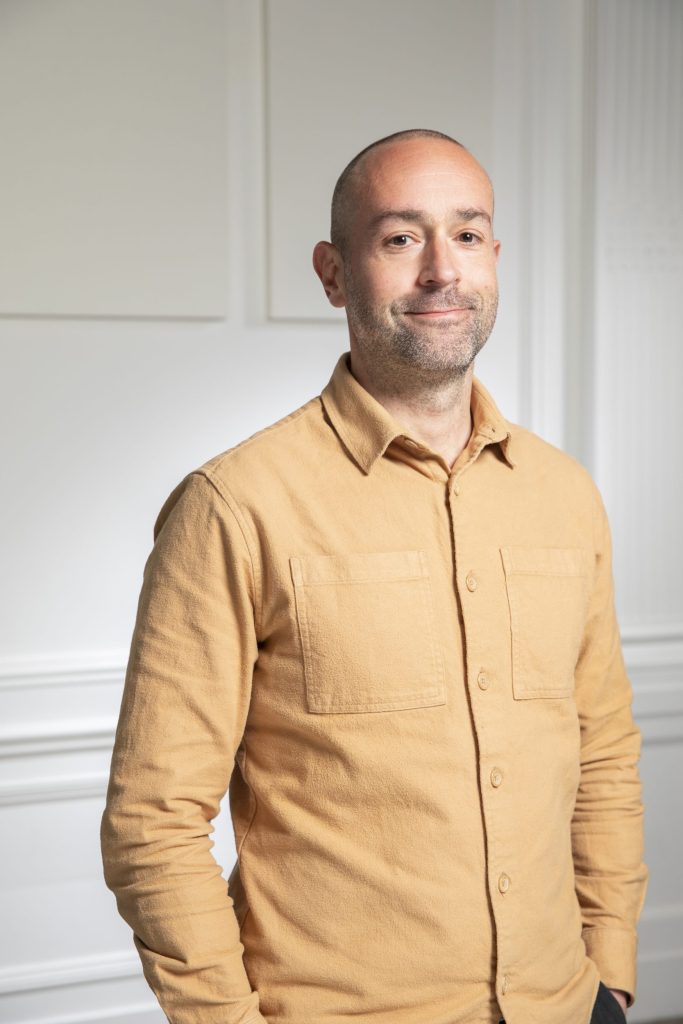 Alex kirkland
(UK) 
Alex is a writer/director with a taste for dark comedy and the absurd. He's attended the Torino Lab, Binger Lab and Berlin Talent Campus and had projects funded by Creative England and The British Council. His short films have played at Encounters, Aspen and Clermont-Ferrand, and he's directed TV commercials for Toyota, Carrefour and IKEA.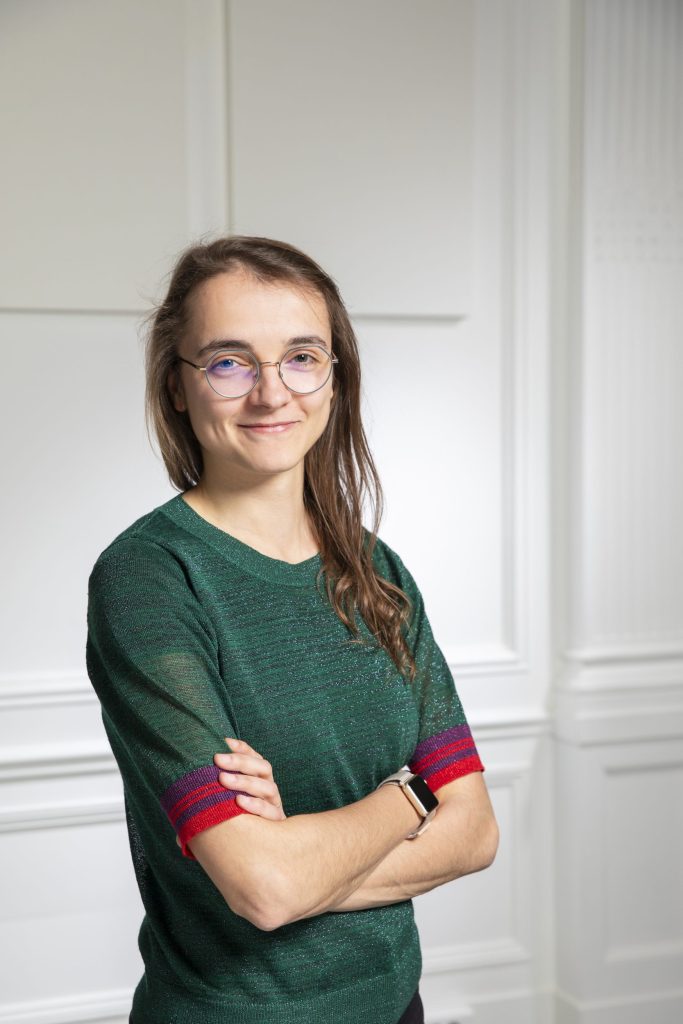 sarah fromentarius (France)  
Sarah is a screenwriting graduate of the Paris Nanterre University. She is currently developing TV series with 2666 Productions and Capa Drama, and has received CNC funding for the development of her next short film. Through off-beat comedy or fantasy, she explores themes of resilience, community and finding optimism despite the shit.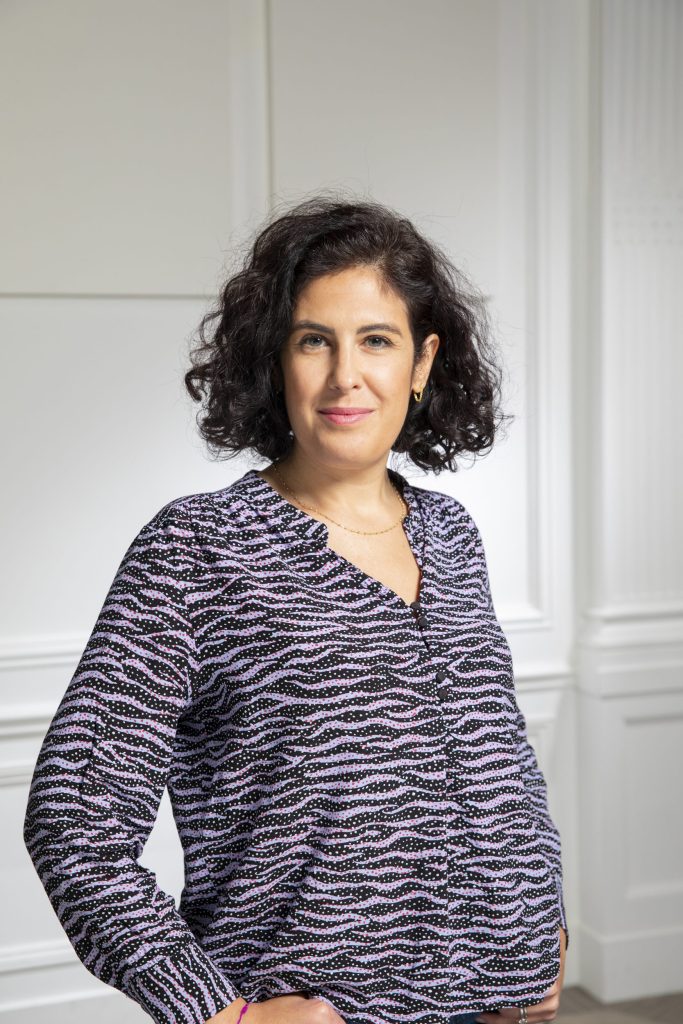 aurelia assan elbhar (France/Israel) 
Aurelia is a French-Israeli writer & actress. In her life's Act 1, she was a rom-com heroine, pursuing a Marketing career in six countries. While immersed in a telenovela during her MBA at INSEAD, she had an artistic awakening. In Act 2, Aurelia wrote a short film, is developing two TV series and crafting her one woman show. To be continued… 
carma torregrosa (Spain) 
Achieved redemption after graduating in Psychology by studying a TV Show Screenwriting Master in ECAM. Carma holds experience as a script doctor/writer for social media and YouTube channels, music video director and has had theater plays performed in Madrid. They have written various YA shows in line with their commitment towards LGBT narratives.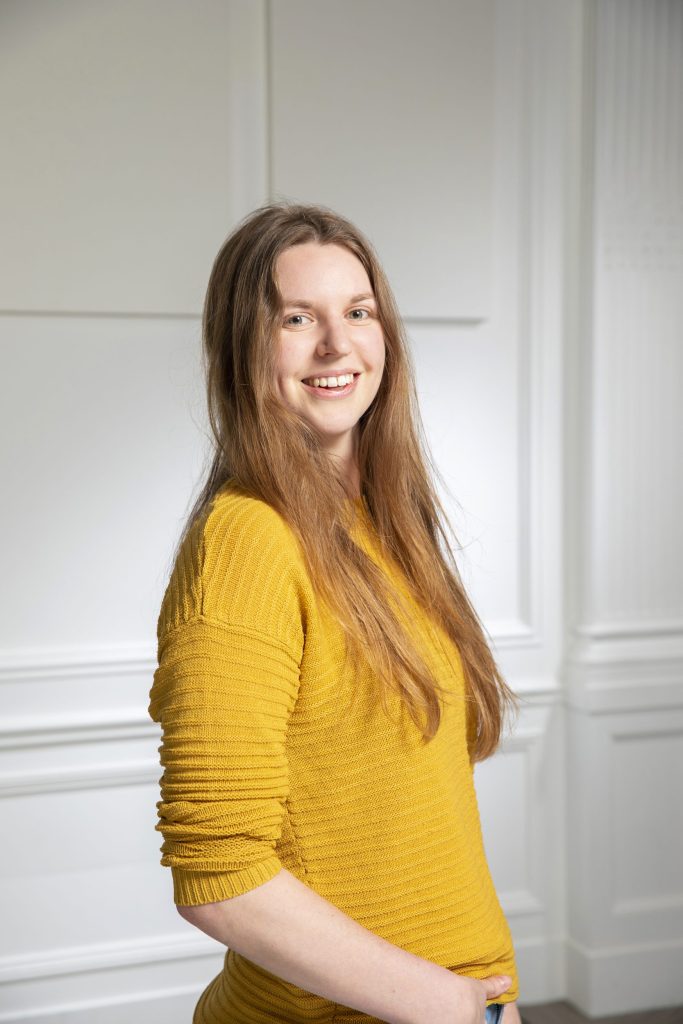 chloe hudson (UK) 
Chloe, a British writer/director and London Film School graduate, thrives on crafting punchy, risk-taking TV and film projects with ample heart. She's a natural go-getter, in the past year writing a teen horror TV series, a fantasy feature, and wrapping up post on her latest short film Fight. In her spare time she freelances for BBC Studios.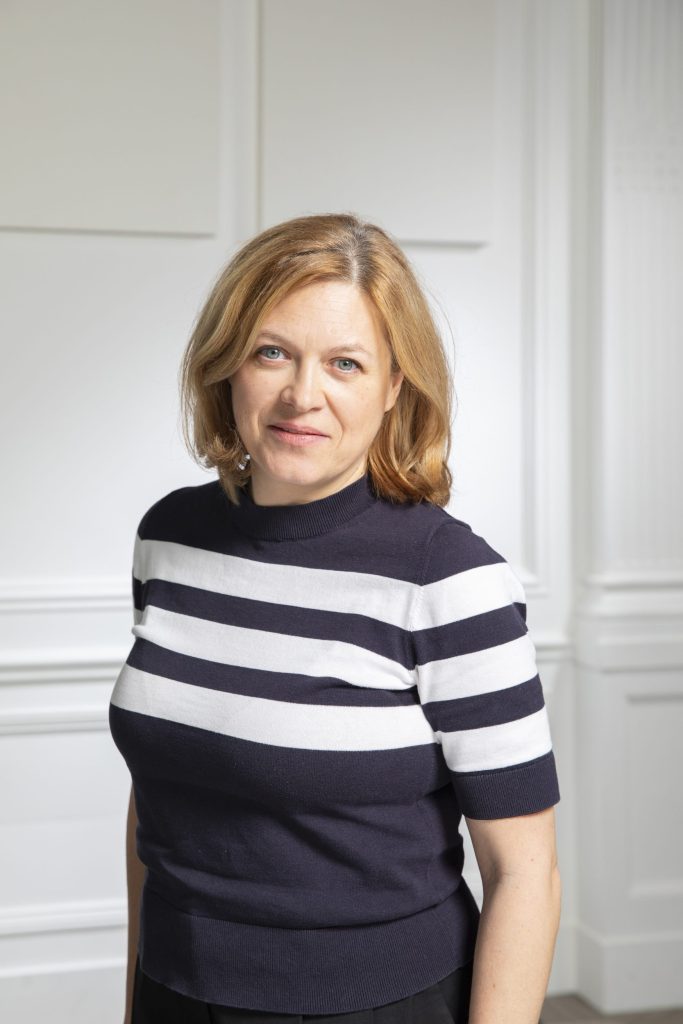 cristina iliescu (Romania) 
Cristina is an experienced Film Director and Writer with a big history of working in the film industry, on over 50 movie sets. She is also an alumna of the Writers' Room Program at Midpoint Institute. Her TV series in development, EXPORT ONLY, was awarded by Netflix (2022) and pitched in Berlinale Co-pro Series Market (2023).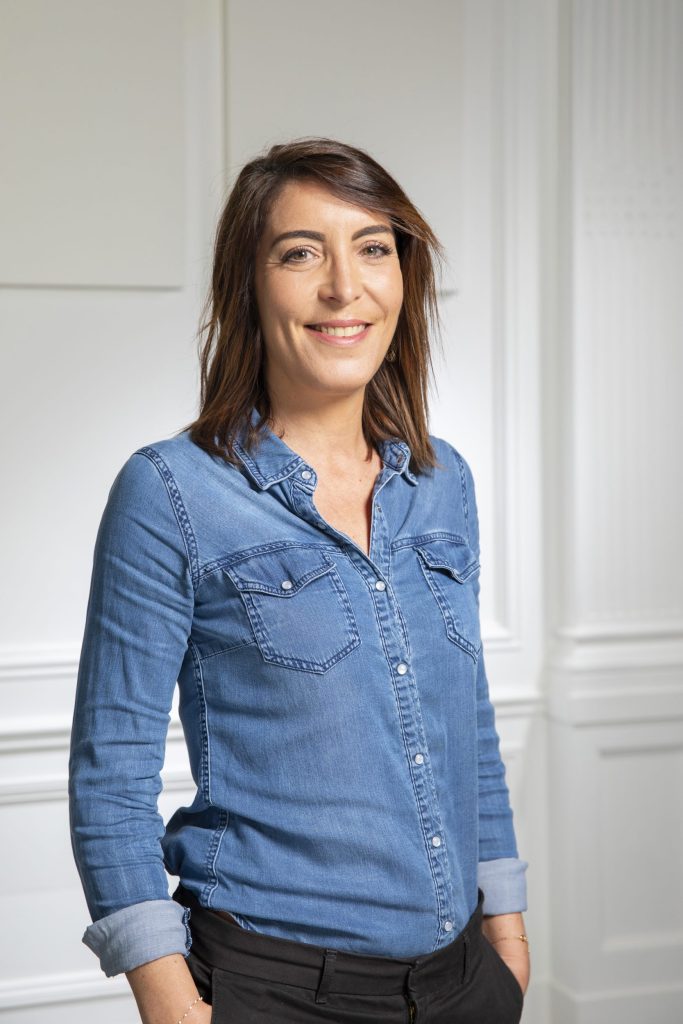 emilie pottier (France) 
Graduate in Political Science and Marketing, Émilie worked for 15 years as a political chief of staff and as a communication's manager at international companies. When mid-life crisis hit, she went to live in Brazil and Argentina. On her return, she traded comfort for fulfillment to write (series, short films, feature, podcasts) and direct movies. 
eve tisler (Estonia) 
Eve is a screenwriter and creative producer with a background in journalism and communications. She has received domestic and international recognition for a short film Grandma, Meet Mary!. Creatively she is interested in serialized formats that give unique opportunities to explore new and exciting ways for storytelling.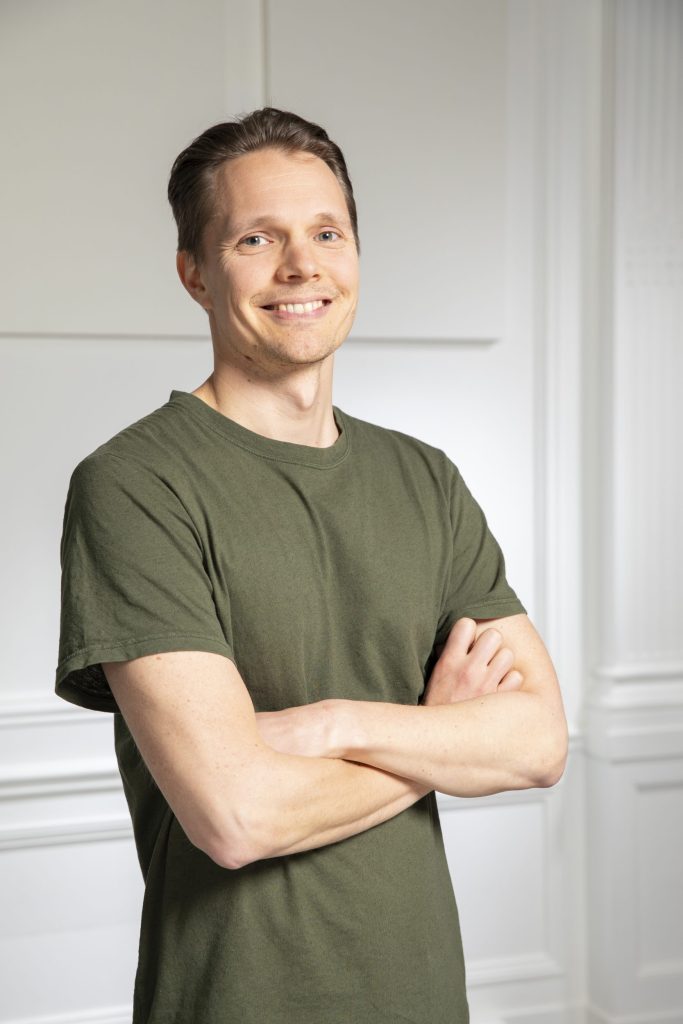 markus laitinen (Finland) 
Markus is a Finnish screenwriter who once created a sitcom for which he received a Screenwriter of the Year nomination at the 'Finnish Emmy's'. This accolade earned him a job selling tickets at a local museum. Since then, he has worked as a screenwriter for different companies, writing both television series and feature films.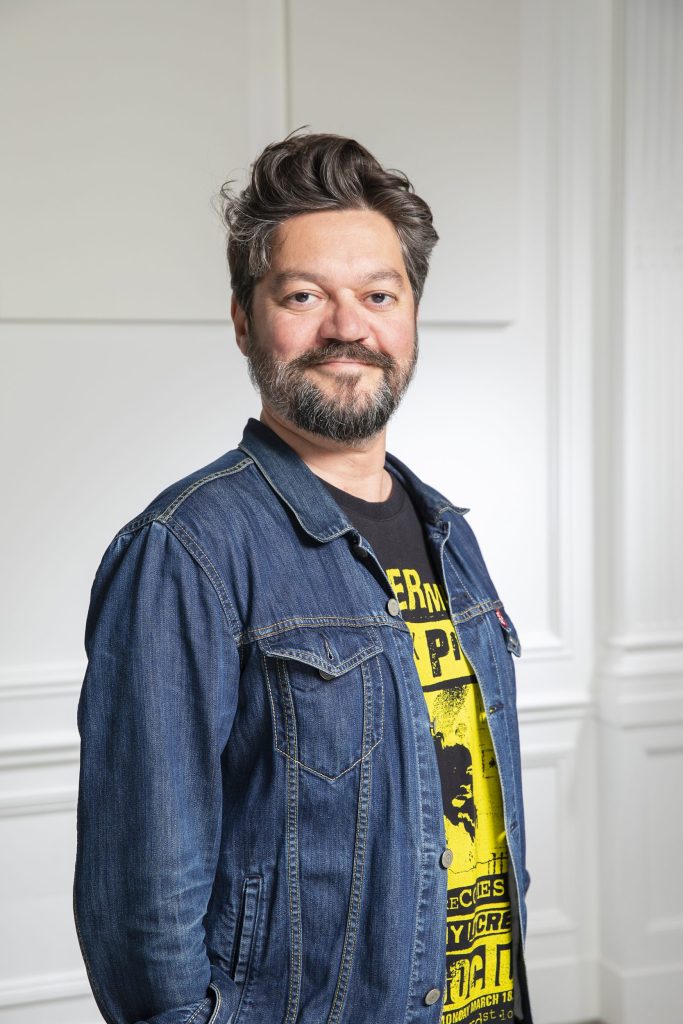 nuno baltazar (PORTUGAL)
Nuno is a Portuguese filmmaker, an alumnus of the Locarno Filmmakers Academy and the Résidence du Festival de Cannes. He has written and directed three short films and co-written two TV series. Nuno is currently preparing a new short film, developing his first feature film and working on several projects for TV.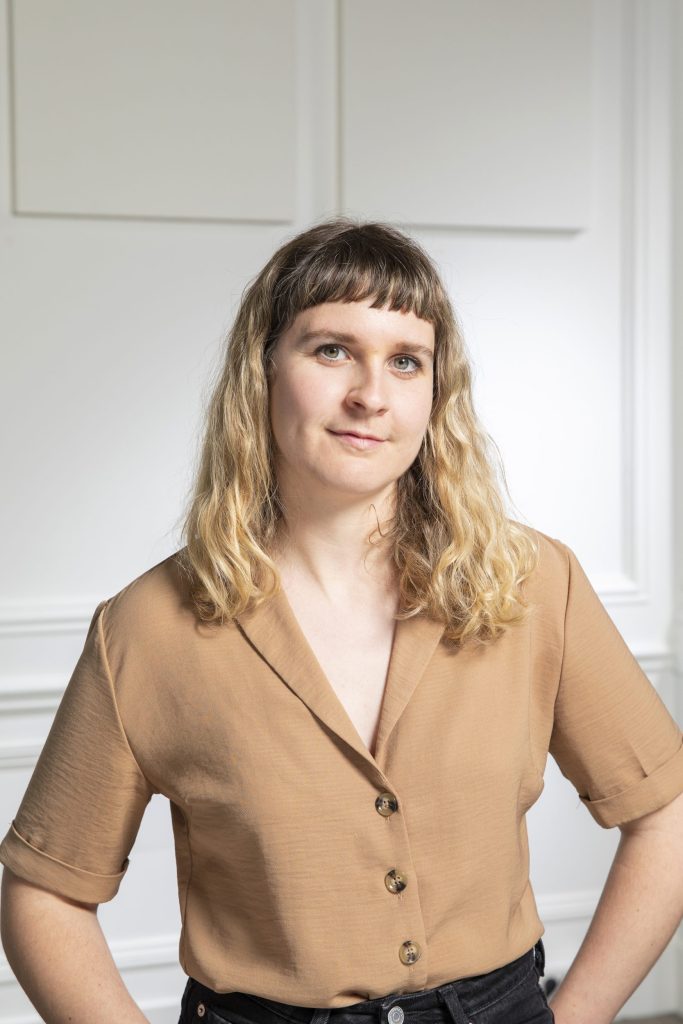 rikke louise SCHJØDT (Denmark) 
Rikke Louise is a Danish award-winning writer, director & showrunner, and an alumna of the NYU Tisch Grad Film Program. In 2020 she created the popular Danish TV show LIMBOLAND (winner of TV-Prisen, Zulu Award nominee). Currently Rikke is writing her first feature film and developing a new tv show. She is repped by WME and Ragna Nervik Management.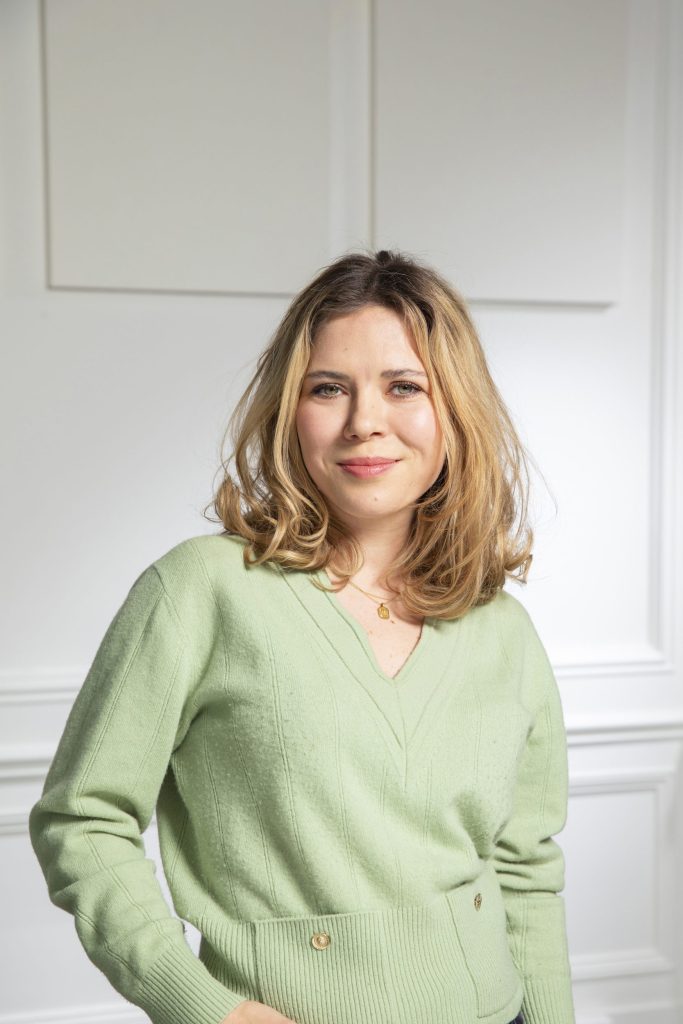 rebecca martin (UK/Germany) 
Rebecca is a German/British screenwriter and novelist and an alumna of the DFFB and the NFTS. She co-wrote "I am Sophie Scholl" (Winner of a BANFF Rockie Award), "Smilla's Sense of Snow" (in pre-production) and co-created season 4 of Emmy-nominated "Charité." She's a member of BAFTA Connect and is repped by Talent Republic and Independent Talent. 
CLASS OF fall 2022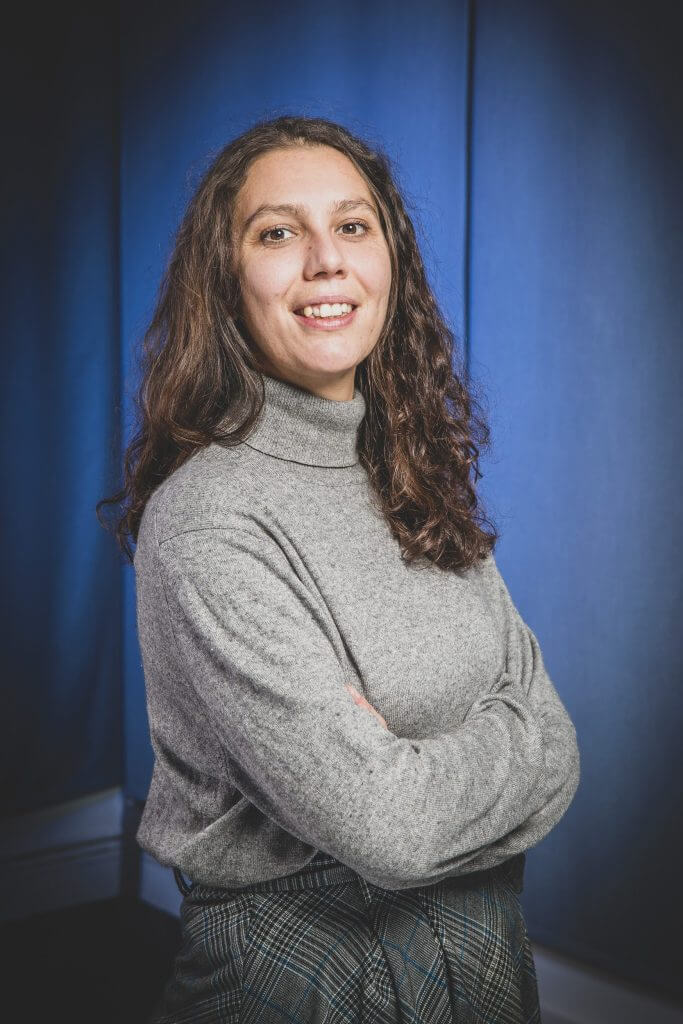 Gaïa Musacchio
(italy)
Gaia graduated from the National Film School with a degree in Series writing and TV production. She created two series for the Italian branch of Fox, worked as a staff writer for Disney, and as a field producer for a variety of non-scripted productions (Netflix, Viacom, Banijay). She's madly in love with teen drama, as she considers a teenager herself.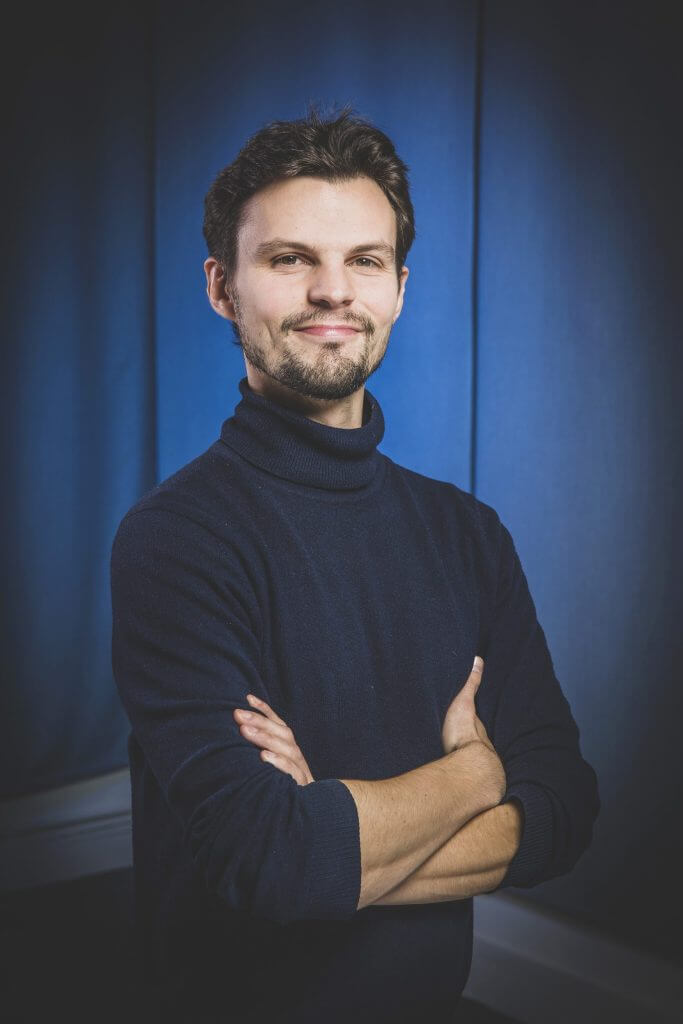 jean-loup pochoy
(france)
A business school graduate, Jean-Loup Pochoy worked as CFO and COO for feature films and documentaries production companies. He then renounced easy money and chose a life of pain and loneliness by becoming a screenwriter. He is currently developing TV shows in France with Partita Films (Newen Studios), Lincoln TV and La Belle Affaire Productions.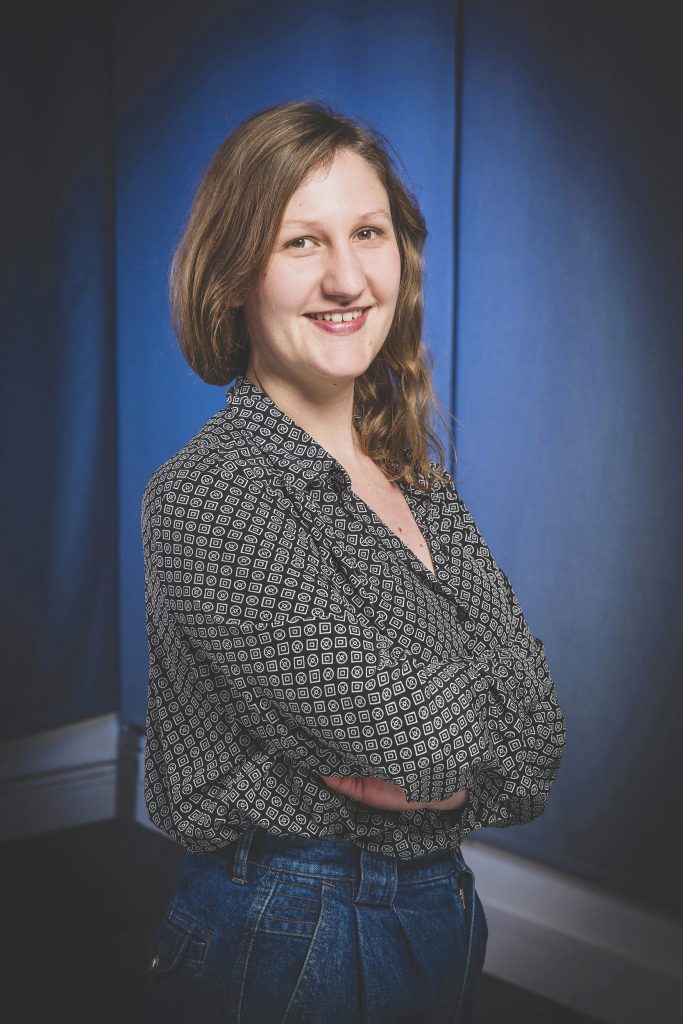 lucie trémolières
(france)
Lucie is a writer, director and comedian. She studied History at University College, London and Directing at Screen Academy Scotland. Her work focuses on our diverse emotional relationships to the ecological crises, be it for stage (Collectif YAQU), Film (Calista Films), or TV (Junafilm, Watchnext). She also works in green production (Ecoprod).
Ludivine allegue
(france/spain)
Ludivine is a Madrid-based screenwriter, with a background in visual arts and non-fiction writing. She trained in TV script writing at the ECAM, where she developed a musical dramedy project that received special mention on Filmarket Hub. She has a predilection for drama and dark humor. Her fondness for love stories is unbreakable.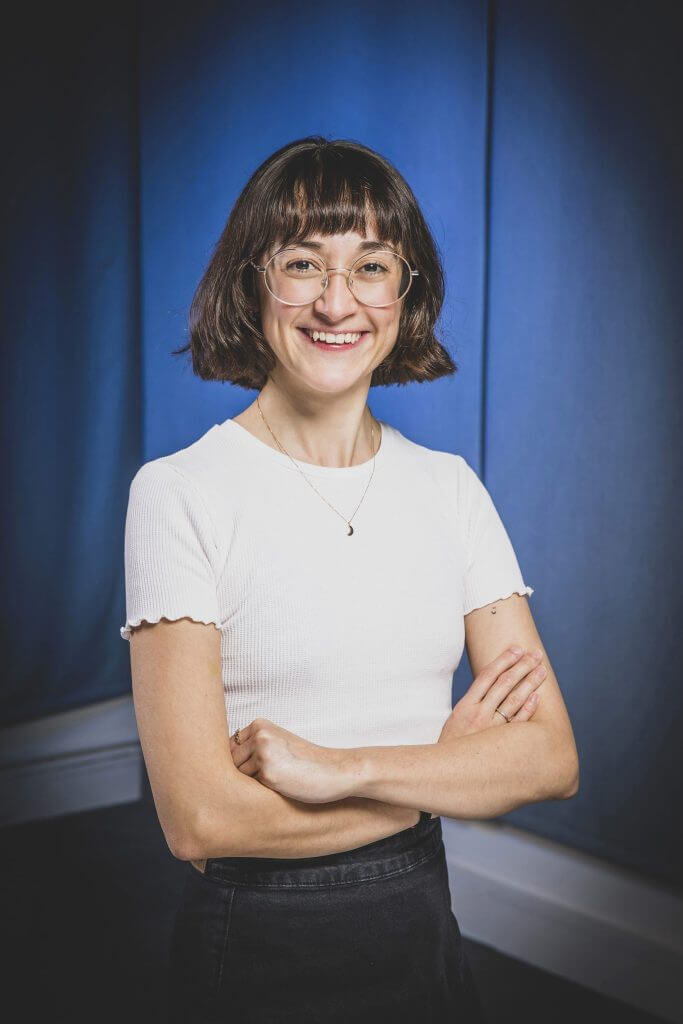 marta ambel-meyer
(spain)
Marta is half French and half Spanish. She works in the fiction department of a production company in Madrid in development. She has been selected for several screenwriting labs, such as Mediapro Labs, Ibermedia, and Cannes MIPTV…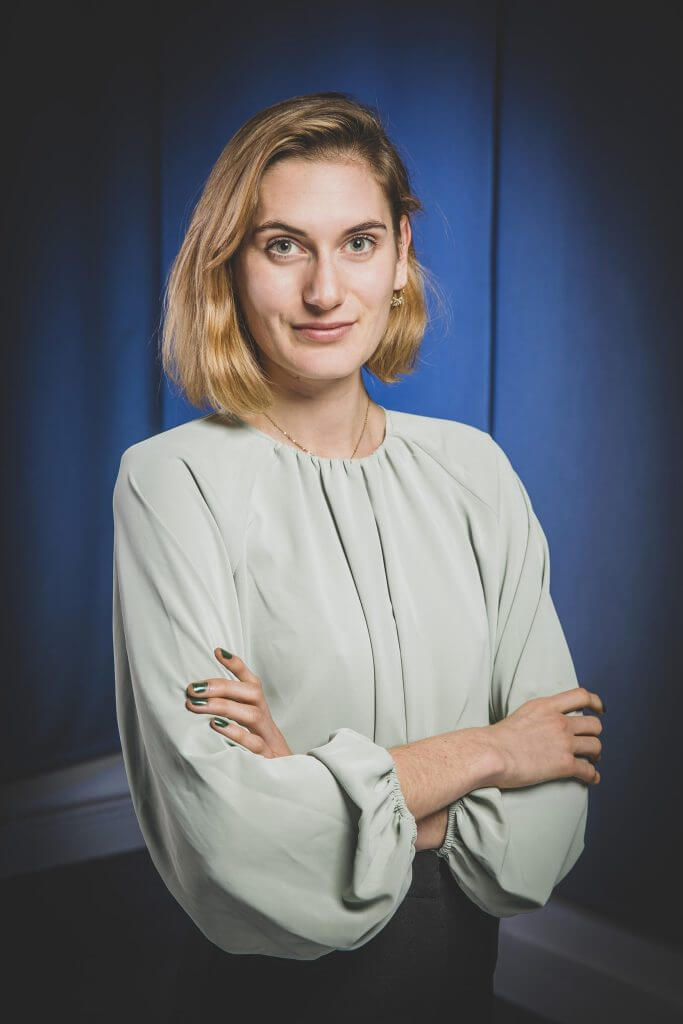 mathilde alméras
(france)
Growing up in the French Alpes, Mathilde has spent four years in the United-Kingdom (Glasgow) studying filmmaking and screenwriting. With a background in drama and a strong love for cinema, she developed her writing voice by writing several short-movies and developed TV series in English. She is passionate about acting and any forms of storytelling.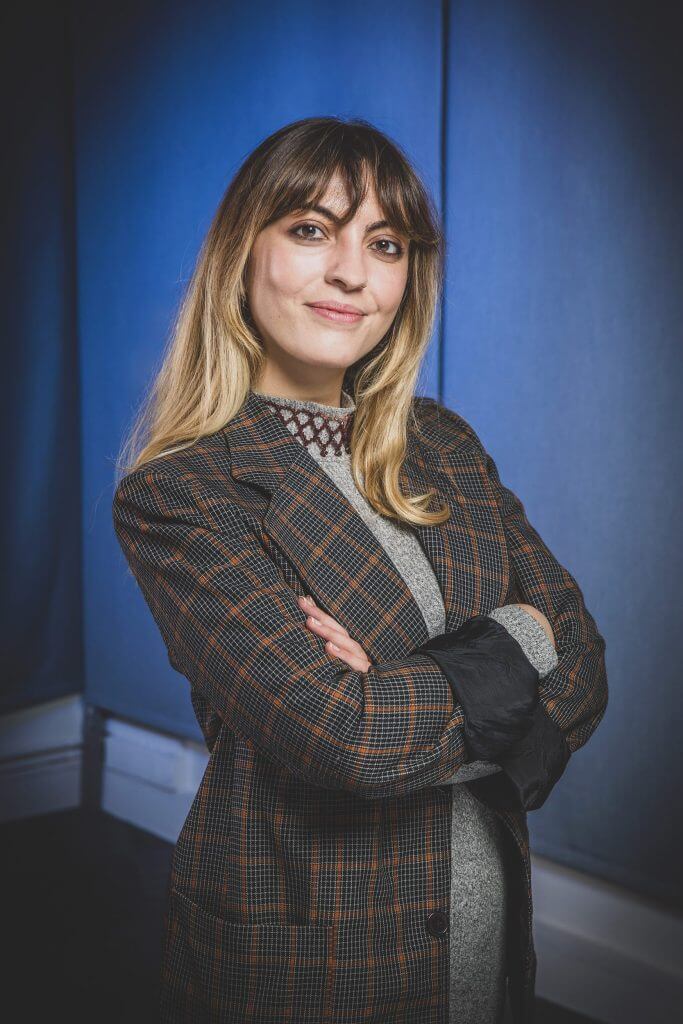 melek berfin altinisik
(turkey)
Berfin is a writer-director from Istanbul. A child of curiosity and adventure, she went on to study her Bachelor's at Sarah Lawrence College in New York with short stints in Havana and Florence. She worked in TV development and film production in Turkey. She's currently developing her own projects and searching for writing opportunities in Europe.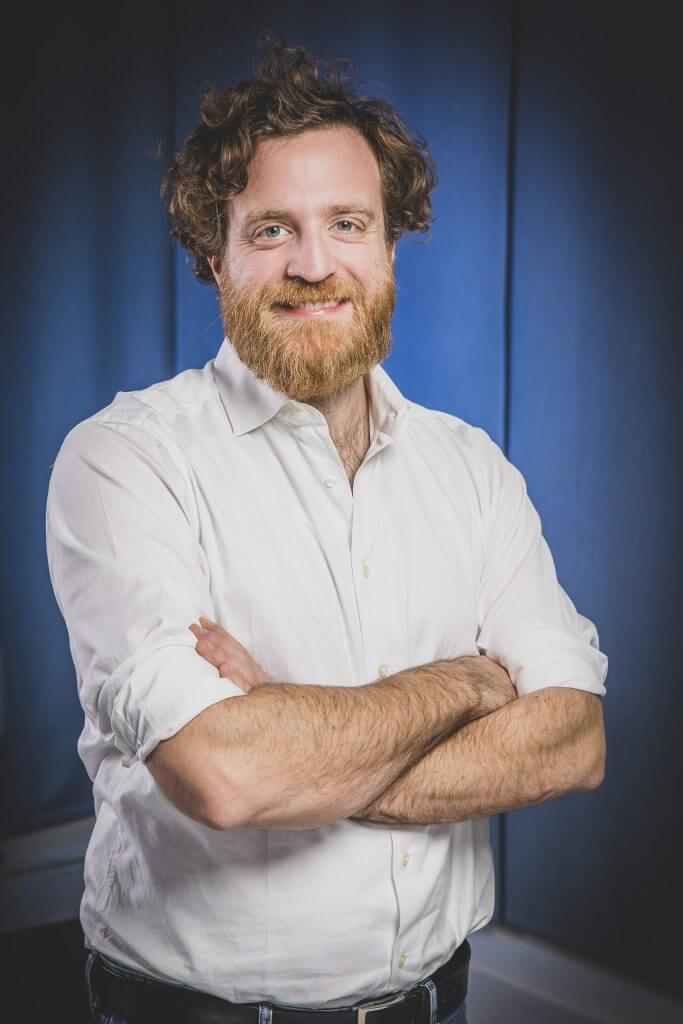 michele furfari
(italy)
Michele has worked in development for Mediaset/RTI and has written for several production companies (Endemol, GA&A, TimVision/ The AL Lovers). A graduate of the writing school of Rai Fiction, he was recently selected for the Canal+/Vivendi residency "Cannes Series/ Talent Unlimited".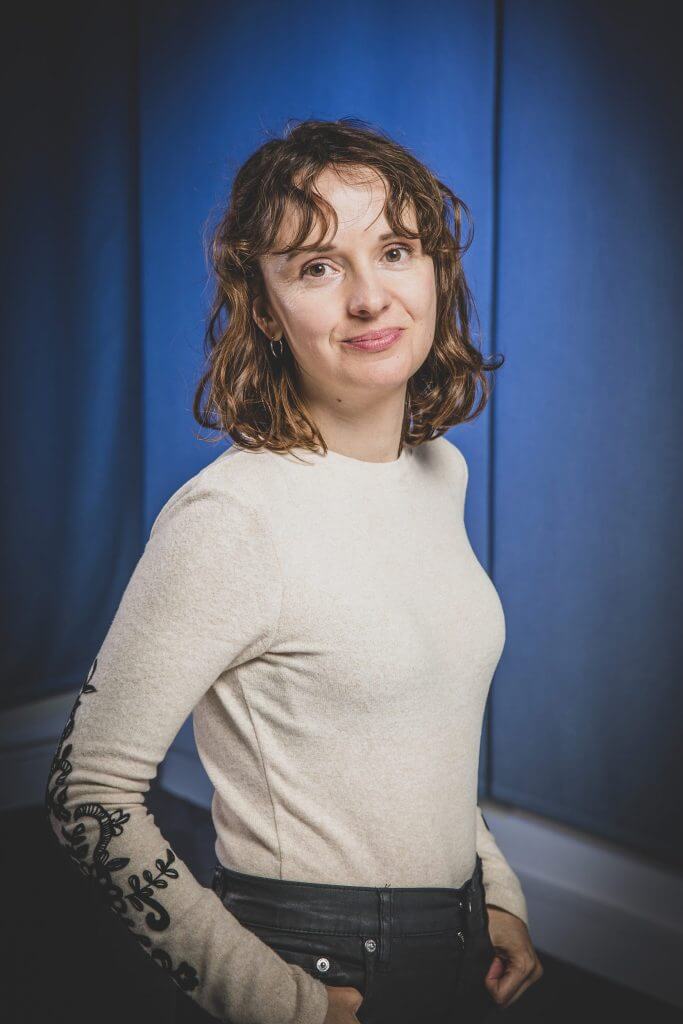 oksana grytsenko
(ukraine)
Oksana is a Ukrainian playwright and screenwriter based in Kyiv. She is a co-founder of Kyiv's Theater of Playwrights. In 2020, she developed her play Don Juan from Zhashkiv into a screenplay for a feature film with the same title. The film was produced in 2021, but its release was postponed because of the war.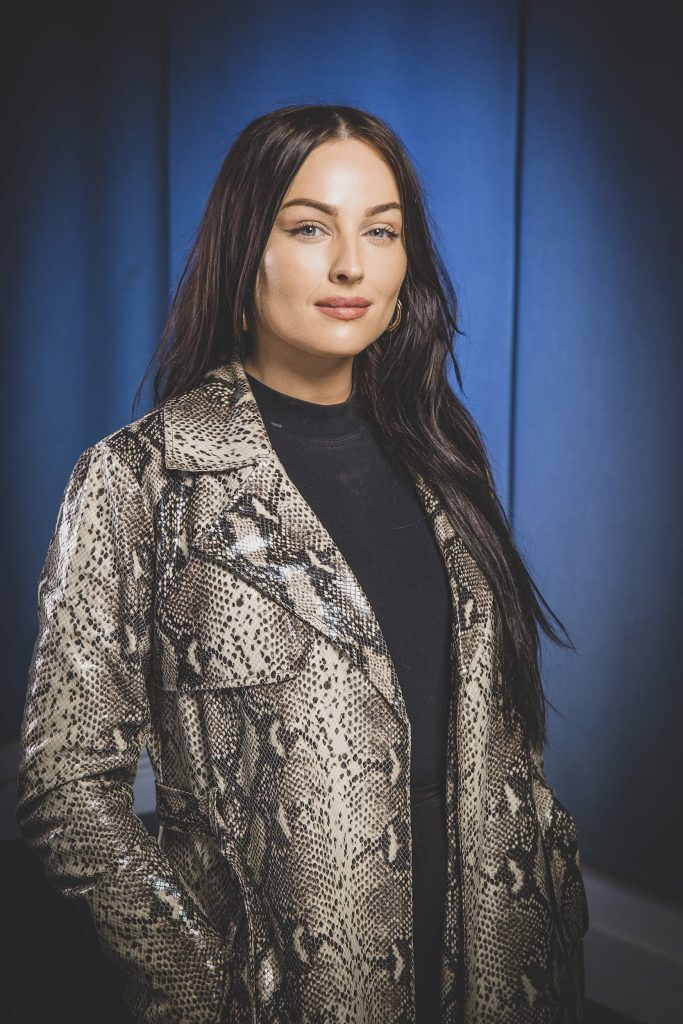 tania notaro
(ireland)
Tania is an actor and screenwriter from Dublin. She has a Master's degree in Screenwriting for Film & TV and is a Warner Brothers scholar. Her TV show Cabaret Cartel is currently in development under Screen Ireland's Spotlight Scheme. She recently made her directorial debut with her short film Glitterbug and is set to make her second short film Postpartum in association with Virgin Media.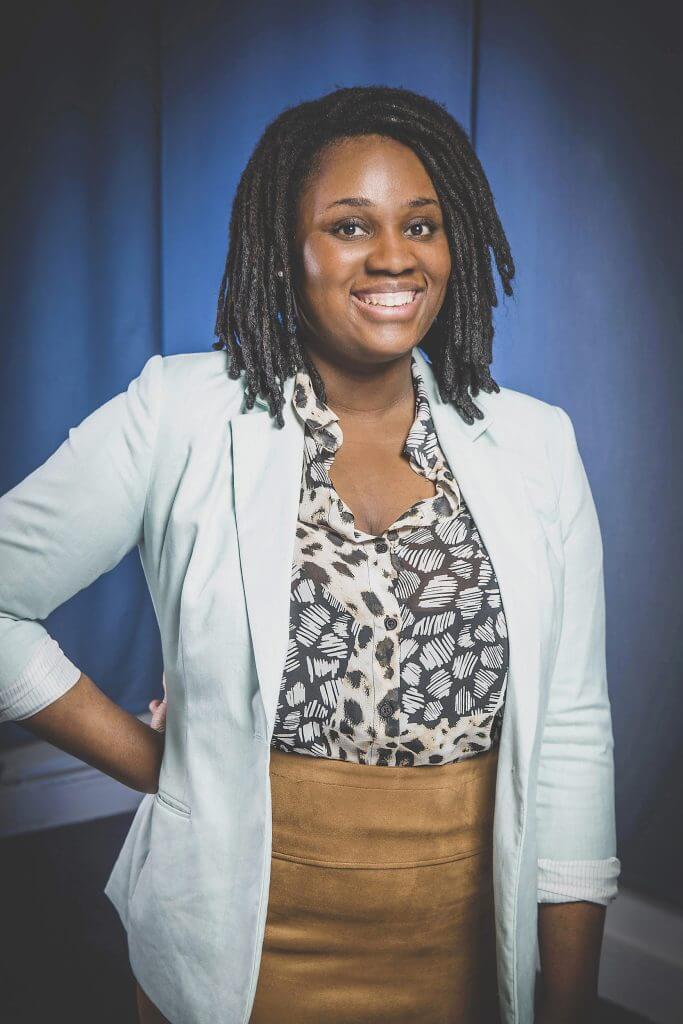 victoria koum
(france)
Graduated in Screenwriting, Victoria worked with emerging directors. After winning writing funds and being published through a collective poems book, she is now focused on series concepts and poetry. Currently, Victoria is developing a miniseries for the French partner of the series The Chosen.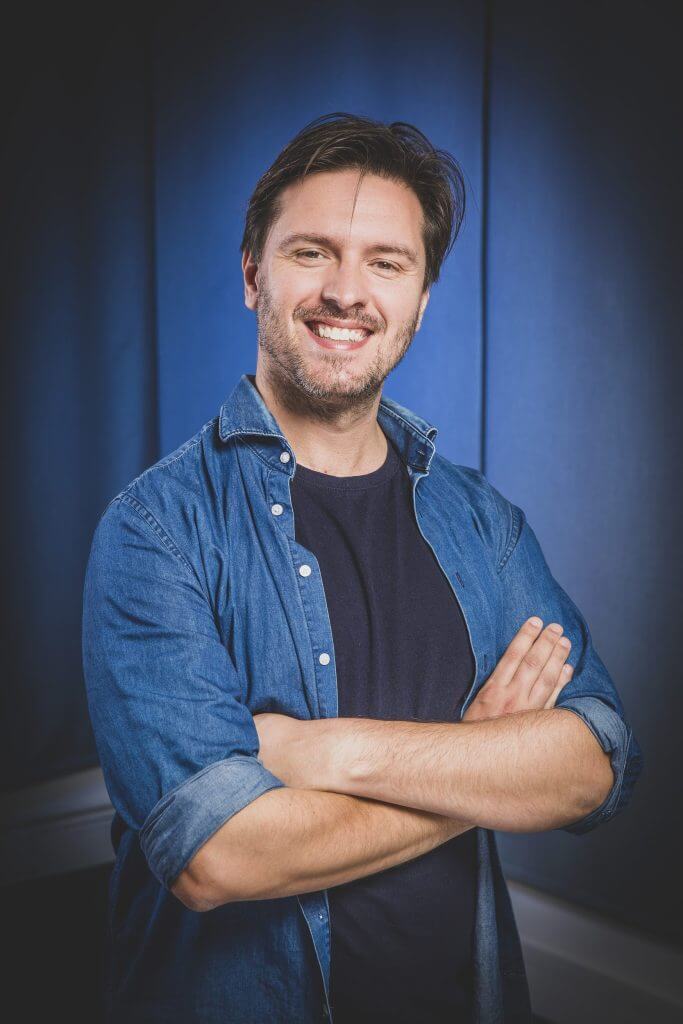 vincent toujas
(France)
Vincent is a french playwright, screenwriter and director for nearly 10 years. He won several prizes for his shorts films and his shortcom TV series "Merci" as a showrunner in Festival de La Fiction de la Rochelle
PHOTO CREDIT : John COOHERENCE
CLASS OF Spring 2022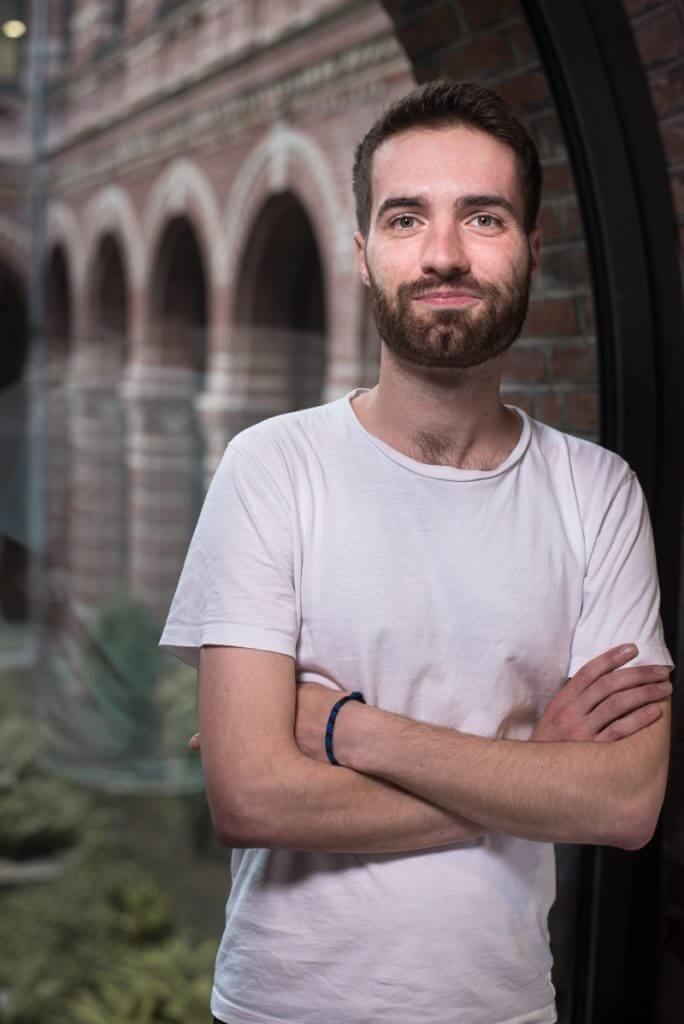 ADRIEN MABILE
(FRANCE)
After graduating from the International Institute of Image and Sound in Paris, Adrien worked as a
script coordinator and became a writer for animated shows. He also writes live-action films and
series, with a taste for exploring what malfunctions in ourselves.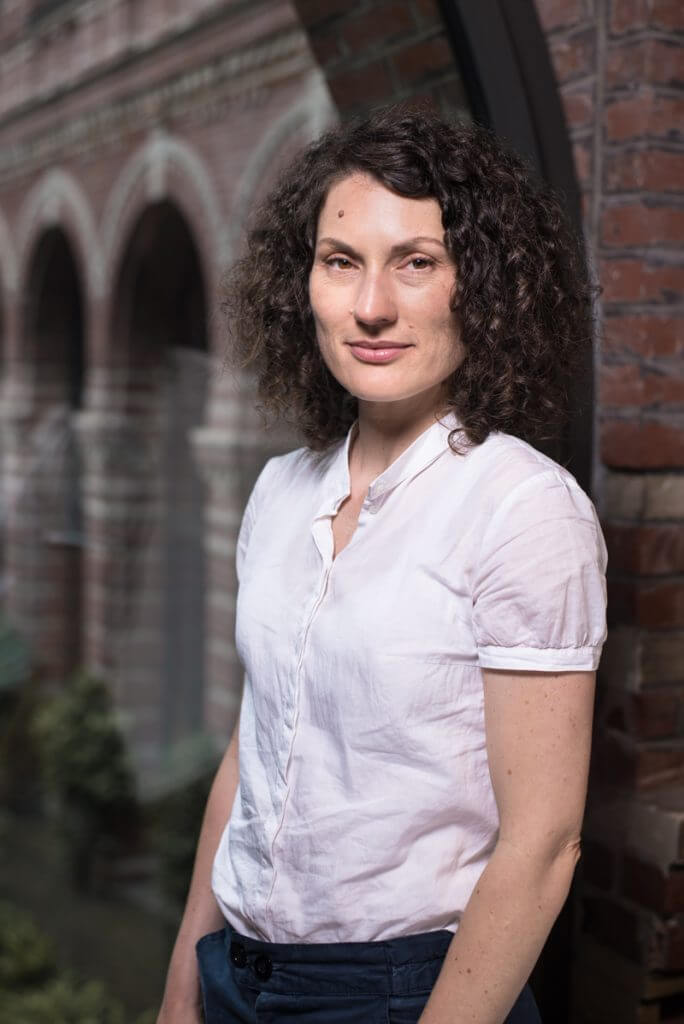 AISHA PRIGANN
(AUSTRIA)
Aisha is an Austrian writer based in Barcelona. A graduate of the USC film school in Los Angeles, she
now collaborates on film and audio projects in Spain and Germany, most recently on the feature
Everything Will Change. She is working on her first TV series project Skyriders.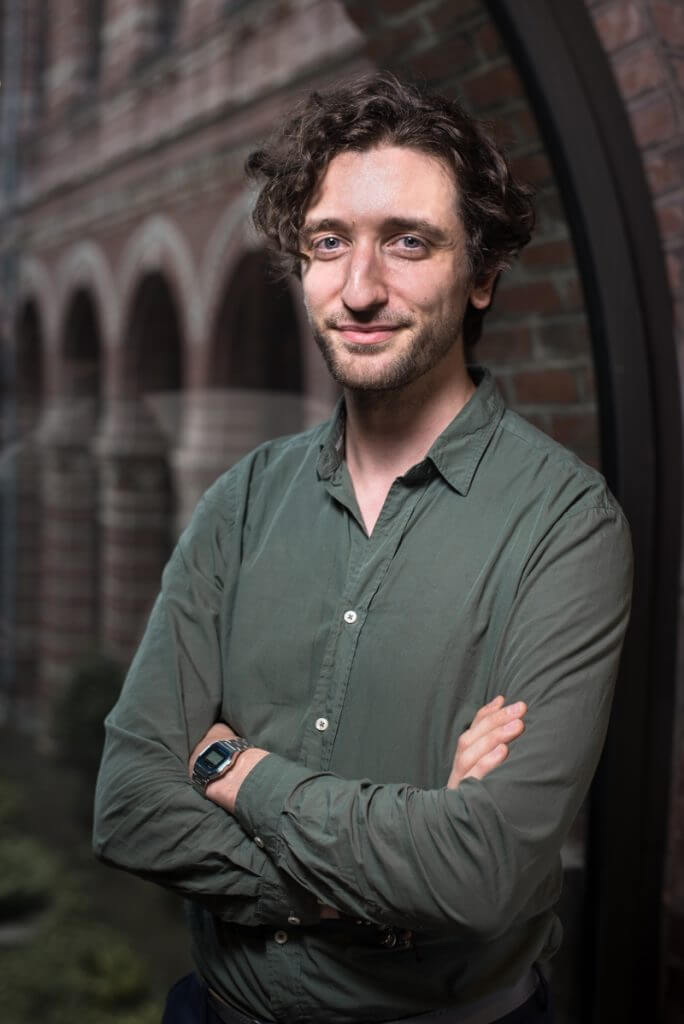 ANTHONY TUENI
(BELGIUM)
Anthony is a screenwriter / director based in Brussels. He graduated from the international training
in series writing at INSAS and previously co-developed a series with the company "Les gens" (from De Mensen group) for the RTBF-FWB series fund.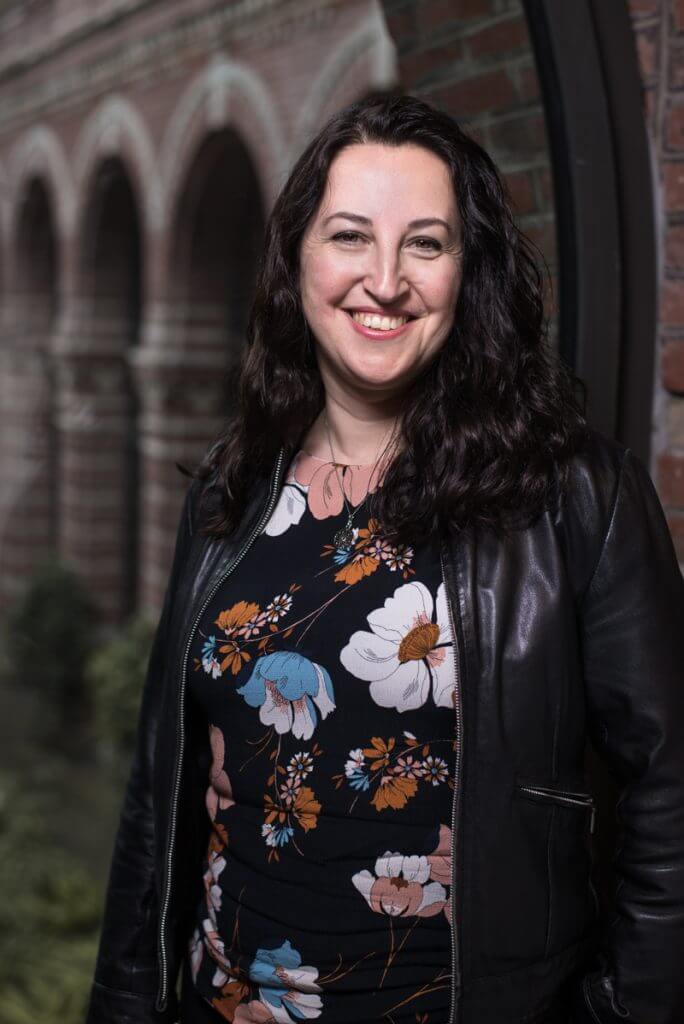 AURÉLIE GAUTHIER
(FRANCE/IRELAND)
Aurélie has travelled the world and her well is full of stories. Dublin based bilingual (French-English)
writer for animation and live-action with an eclectic taste and a penchant for action dramedies. Who doesn't like a strong but flawed female hero?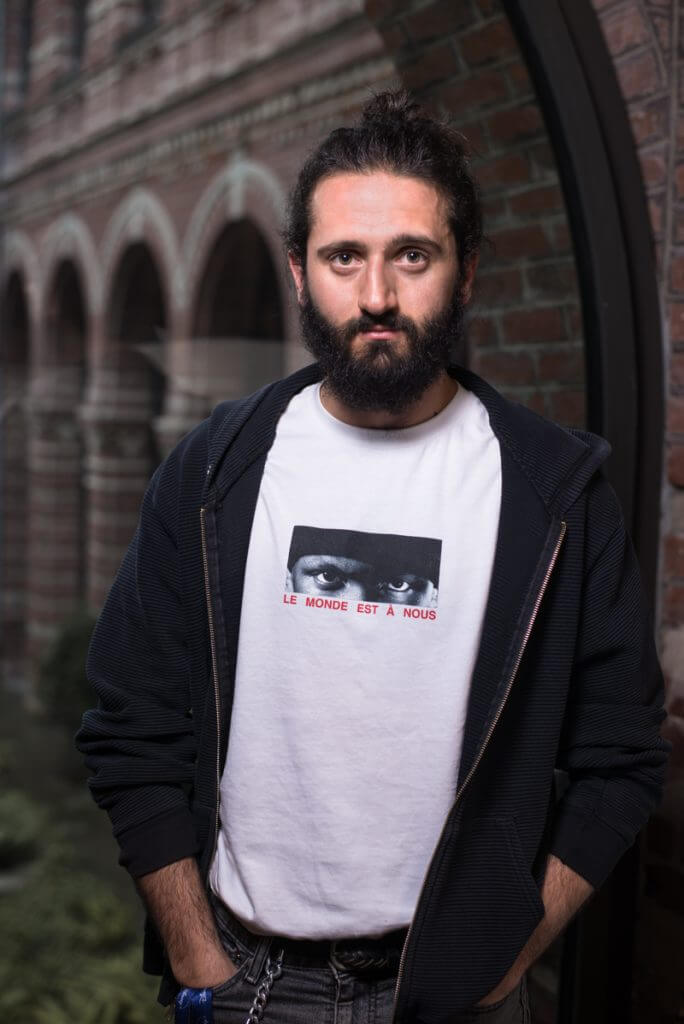 DAVIDE ANGIULI
(ITALY)
Growing up in southern Italy, between the Catholic sacraments and the rave parties in the Apulian
countryside, Davide spent his formative years between Havana and Turin, and is now settled in Rome where he writes for cinema, edits and works in production.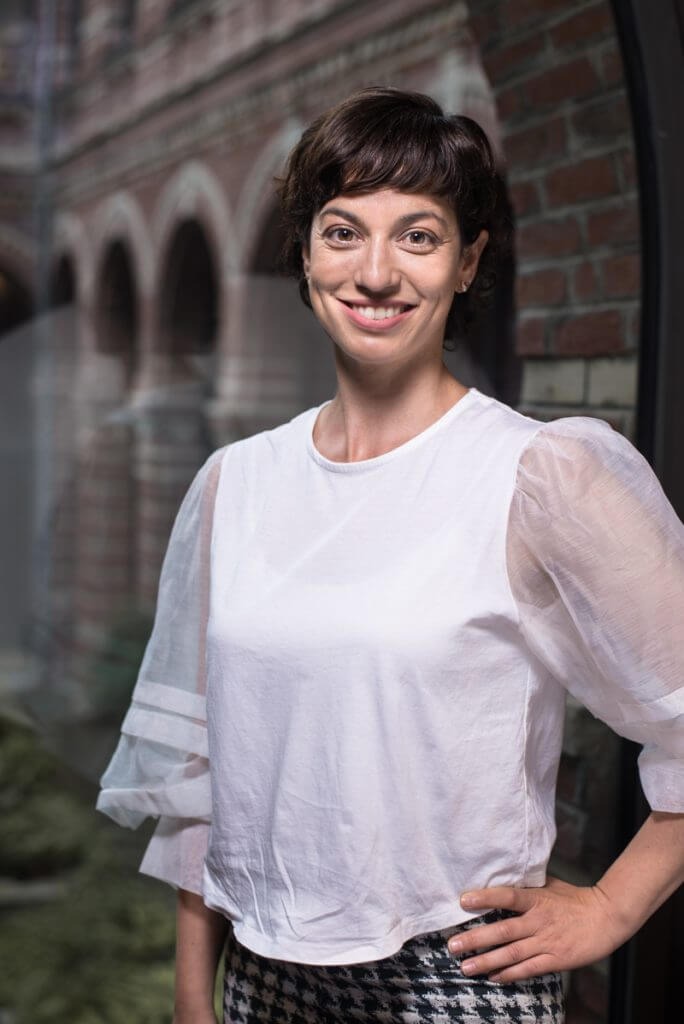 DIMITRA BARLA
(GREECE)
Dimitra is a Greek screenwriter, actor and lecturer in scriptwriting based in London. She holds a
degree in Scriptwriting from the University of East Anglia. She is passionate about stories that can
provoke a debate around the sense of home and the nature of justice.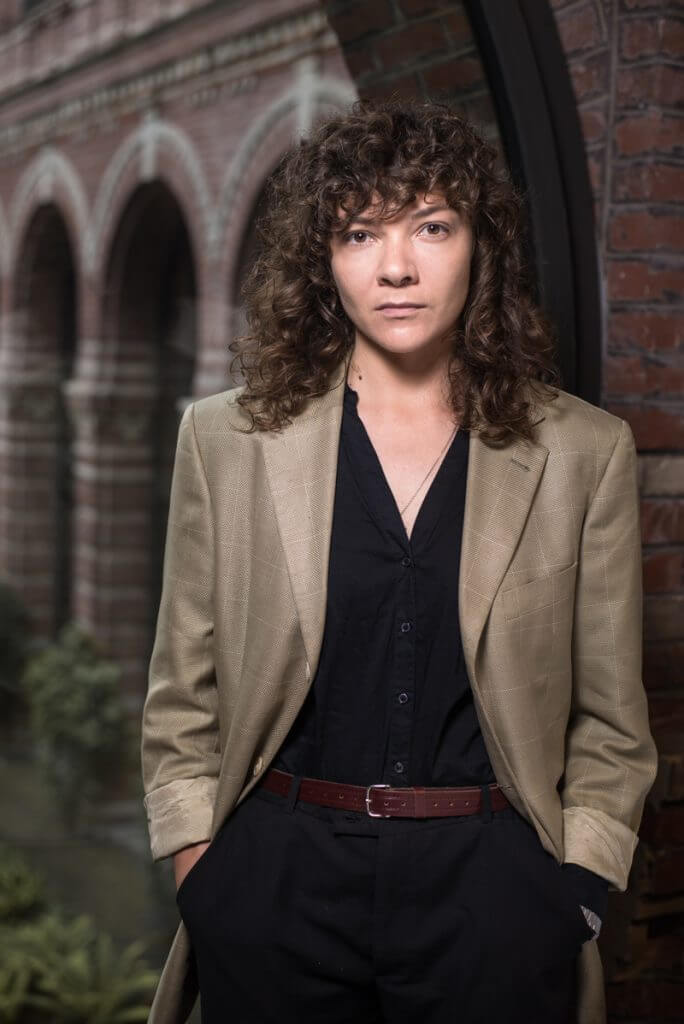 FÉLICIA VITI
(FRANCE)
Félicia is a French Corsican writer, living in Paris. She studied script writing at Sorbonne- Nouvelle and at ESRA. She is the creator of Back to Corsica (france.tv) and she is also developing several other projects with Red Corner Production and BBC Studios.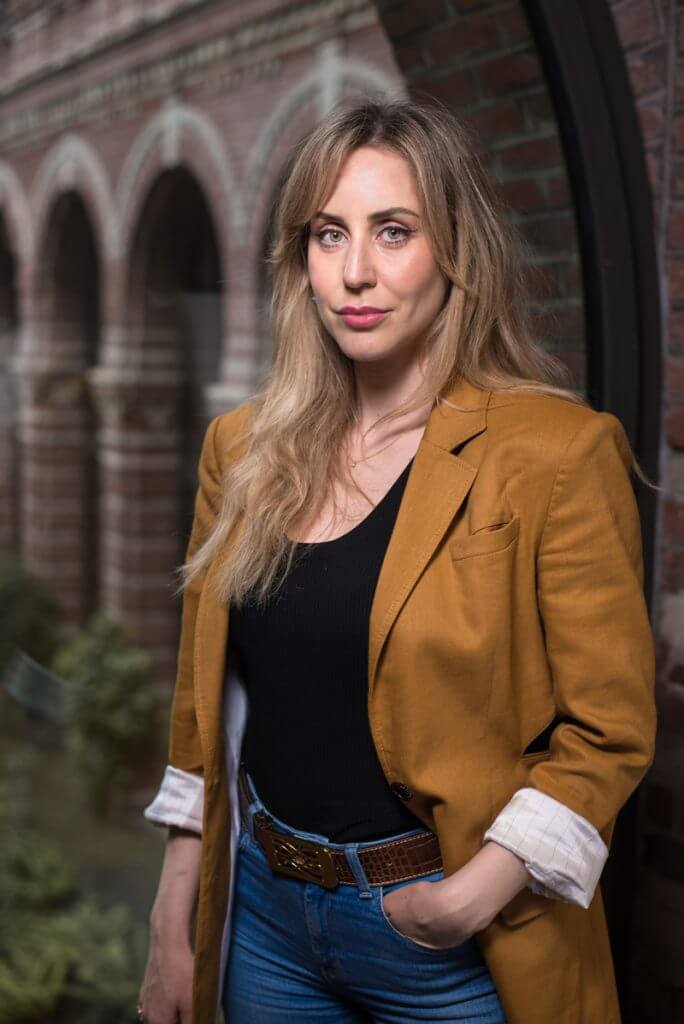 IOANNA TSILILI
(GREECE)
Ioanna is a Greek writer/ director credited in fiction and documentary films, focusing on female and
social issues. Surrealism, psychoanalytical inquiry and multileveled ambiguity of reality are reflected in her work.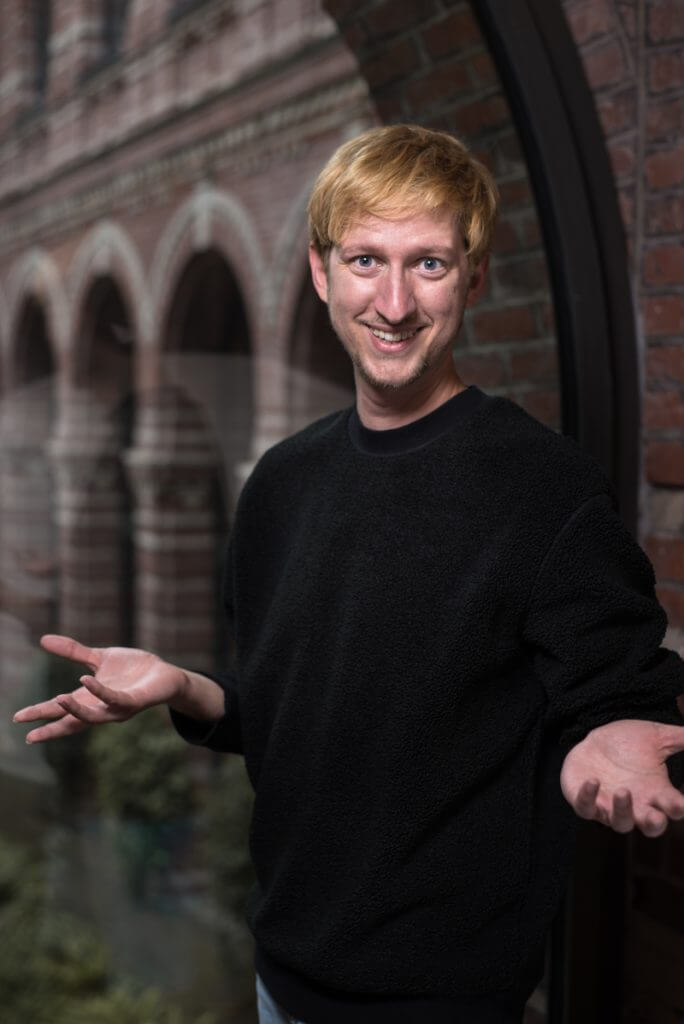 JAKUB VOLÁK
(CZECHIA)
Jakub has worked on several Czech projects, which you will certainly not know. He is not afraid of emotions as he loves a good cry. He is also not afraid to rewrite (a lot). Thanks to his relentless
lifelong efforts, he thinks he's finally made it to the bottom.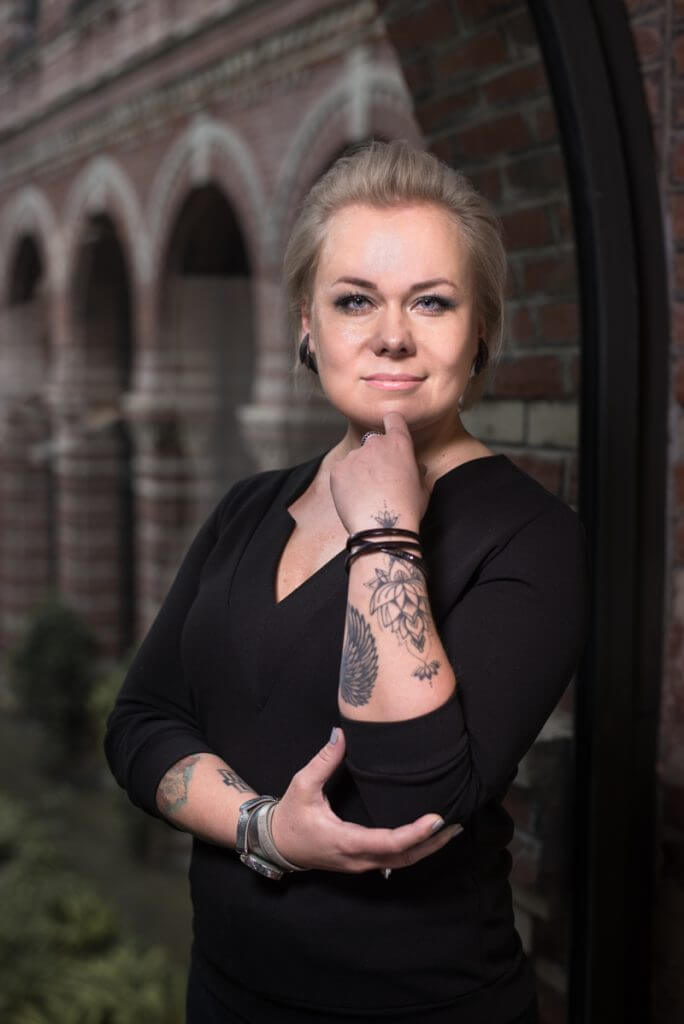 LEANA JALUKSE
(ESTONIA)
Leana is an Estonian screenwriter, whose filmography includes the award-winning Mother (2016),
two other features, and two shorts. She is active internationally and is currently working on several
drama series and a feature documentary.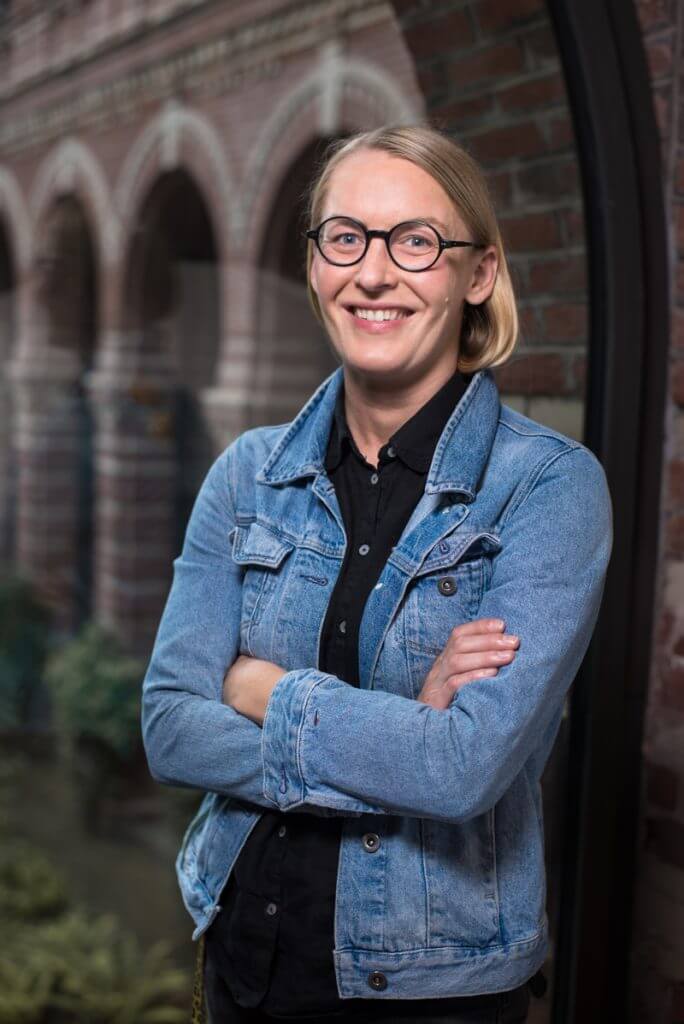 LINA LUŽYTE
(LITHUANIA)
Lina, born in 1985, in Vilnius, Lithuania, comes from a film background. So far, she has directed two features, Together For Ever and The Castle, and two documentaries, Igrushki and Blue/Red/ Deport.
She is working on her first TV series project 'C' FOR CANCEL.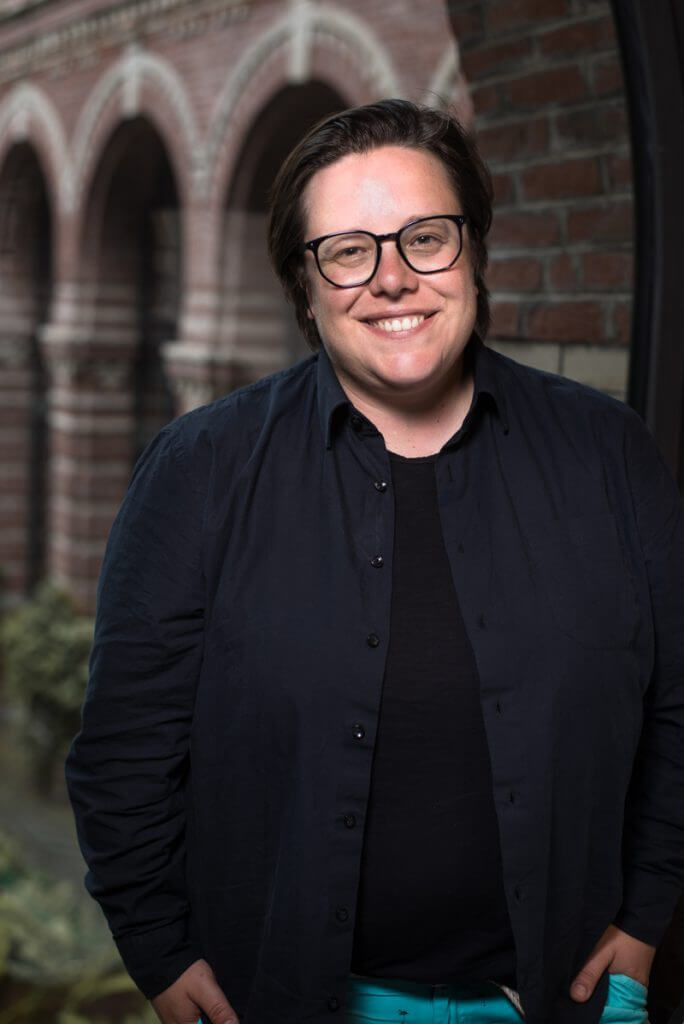 ZSUZSANNA BAK
(HUNGARY)
Zsuzsanna is a Hungarian writer-director and university teacher. Her films, shown at international
festivals and on Netflix, highlight sensitive social topics and identity questions in politically charged
times, often with a dark sense of humor.
CLASS OF 2021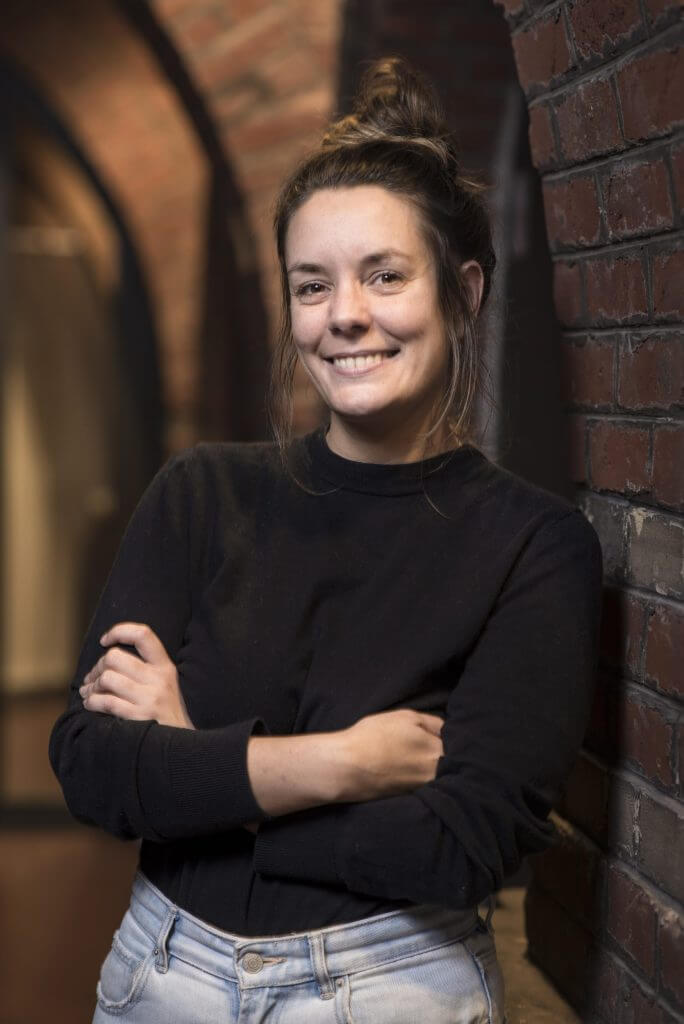 ANNA MABILLE

(FRANCE)
Anna is a freelance producer based in Paris. She worked for three years at Agat Films & Cie. She produced two seasons of the social impact TV Series MTV Shuga Babi within a co-production frame with Ivory Coast and France for the London-based MTV Staying Alive Foundation of Viacom CBS Networks.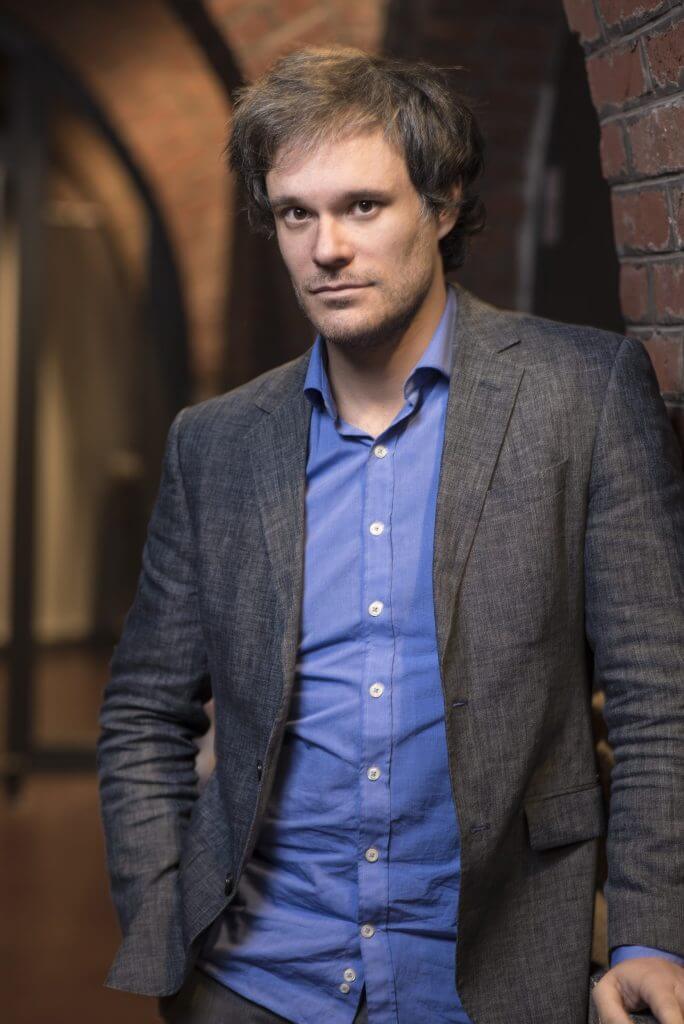 Simon PR Bewick

(France/UK)
Simon is a French-British writer, director and producer of documentaries and TV series. He was a member of the France4 Award at the Critics' Week for the Cannes Festival 2013. He can also be seen acting in the films of Pierre Léon, Bénédicte Brunet and Pascal Cervo.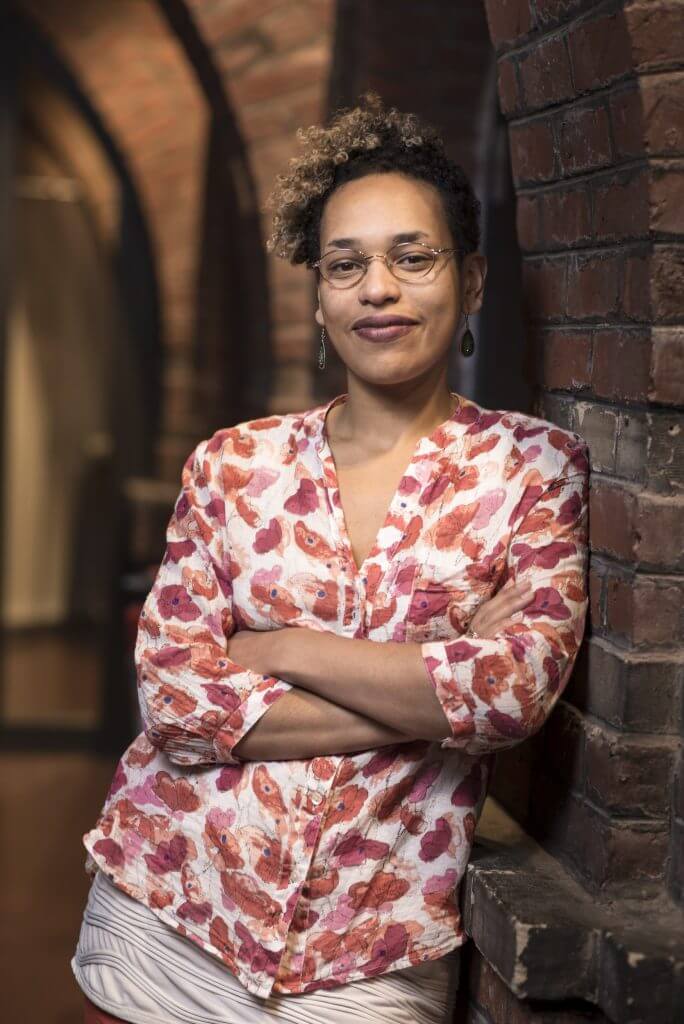 Lorine Plagnol
(France)
Lorine is a London-based producer, founder of Sungazer Limited. She develops and produces forward-thinking film & TV projects with international collaborators from a diverse range of backgrounds. She co-produces with the like of BBC, FILM4 and Dogwoof.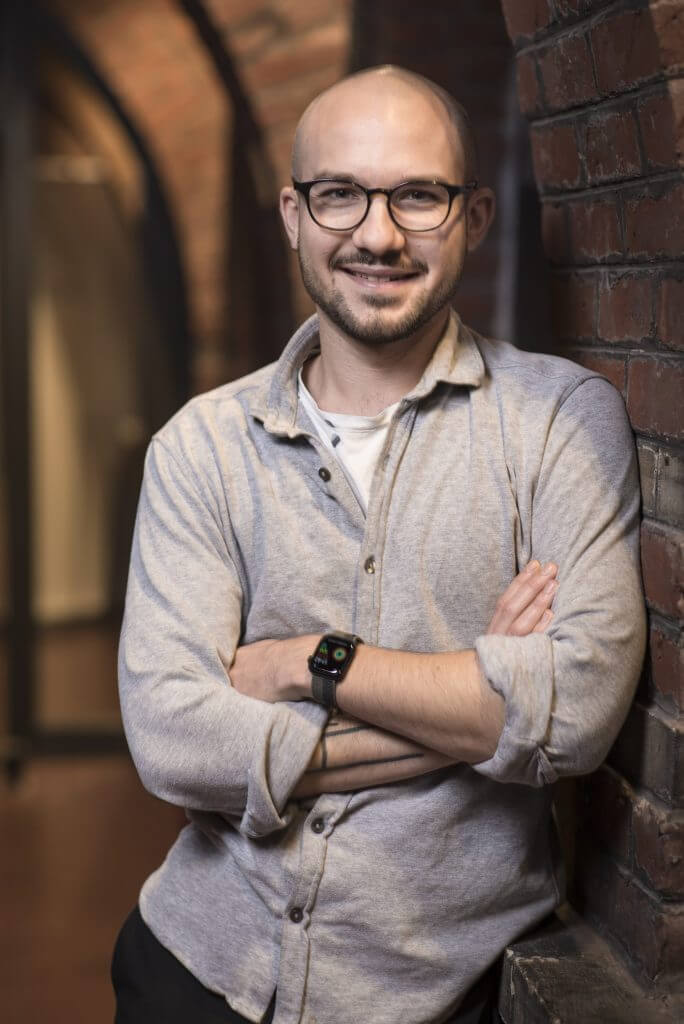 Razvan Macovei
(Romania)
Razvan is a writer, producer and director, who has worked on award-winning films and participated in various workshops (Sundance, Midpoint, TIFF). He currently develops local stories for mainstream, international audiences.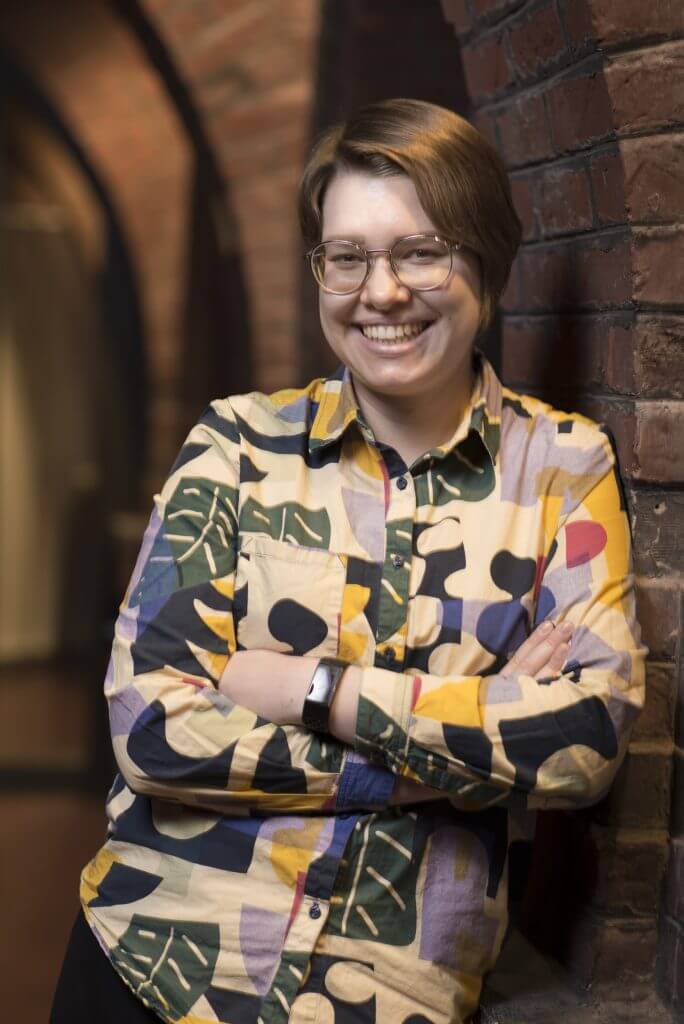 Zuzanna Grajzer

(Poland)
Originally from Poland, Zuzanna is an Edinburgh-based screenwriter and a holder of a BA in Film Studies and an MA in Screenwriting. Zuzanna's favourite genres to work in are dramedy and science fiction.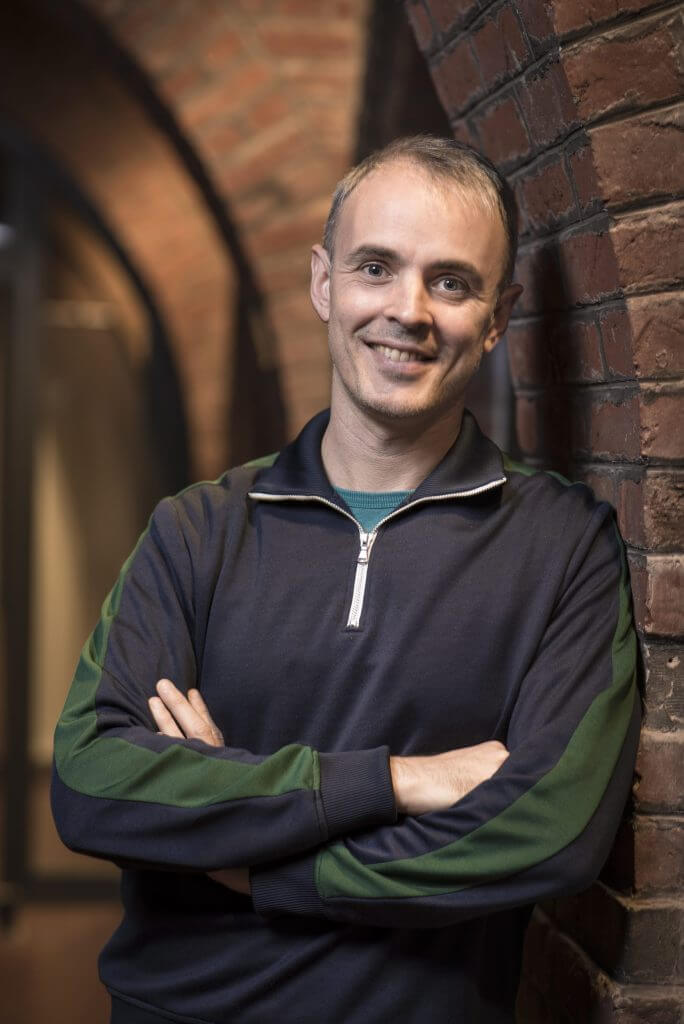 DAVID ROBERT
(FRANCE)
Based in Paris, David has been working as a scriptwriter for 10 years. He has just finished co-writing two episodes of HPI, whose first season attracted over 11 million viewers on TF1. Before that, he participated in writing Ouija, a mini-series created by Thomas Bourguignon and Jörg Winger, for France TV International.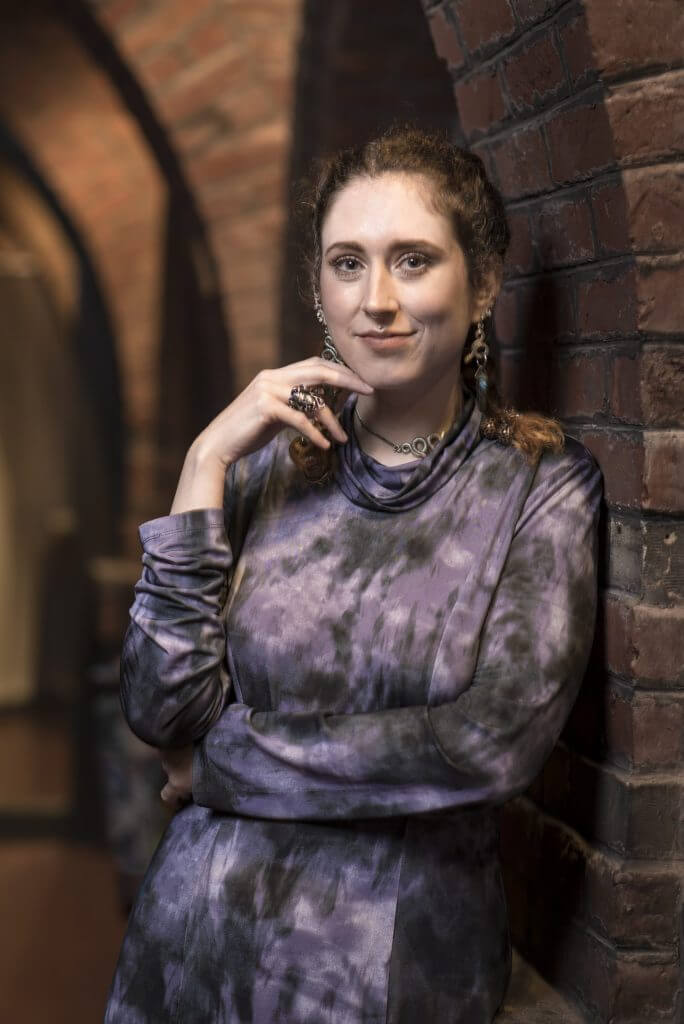 JULIA KLIER
(CROATIA)
Julia received her BA in directing from The Academy of Performing Arts in Sarajevo and her MA in serial storytelling from ifs internationale filmschule köln. She is developing series concepts, which were presented at multiple festivals and got "best pitch" awards.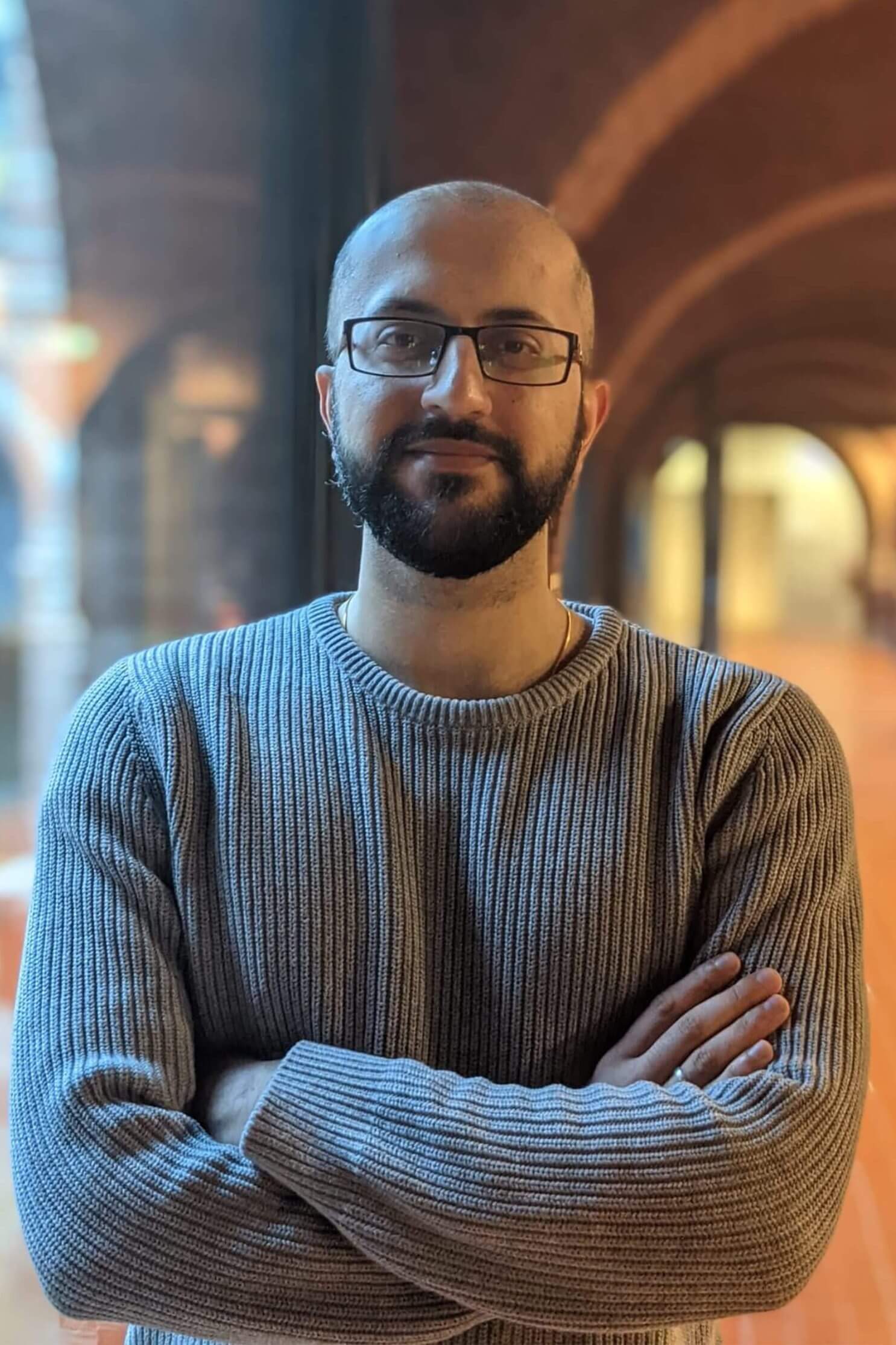 SHYAM POPAT
(UK)
Shyam is a graduate of the NFTS Screenwriting MA. He has been nominated for the All3Media New Voices, FilmarketHub, TV Pilot Script and the Final Draft Big Break Award, as well as longlisted for the Short Animation BAFTA.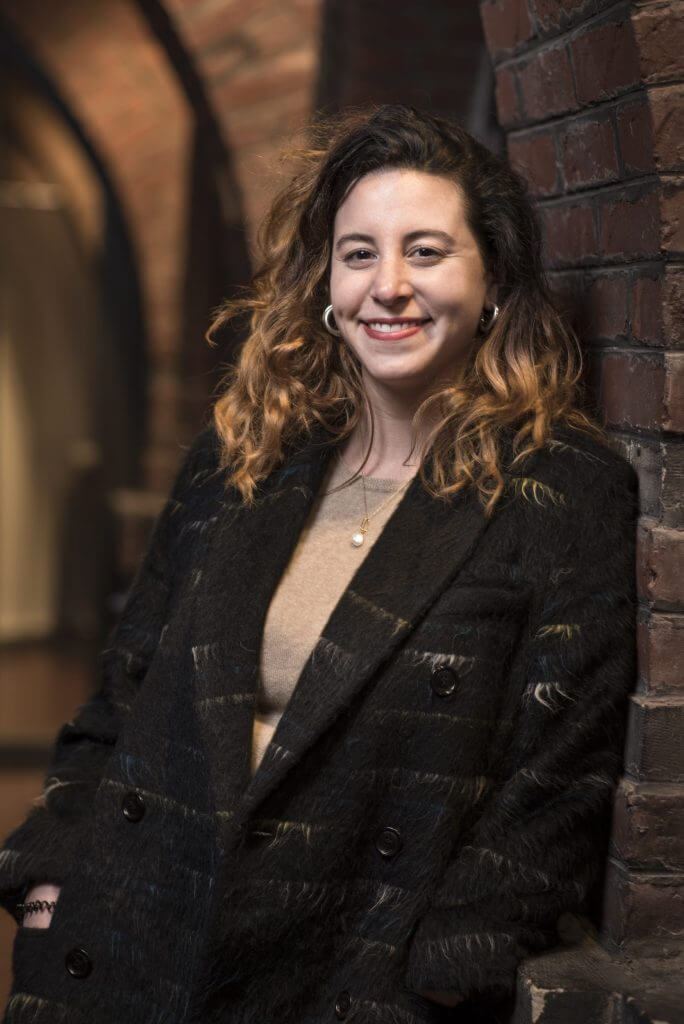 ESTHER BENSADON
(FRANCE/US)
Esther is an Emmy-winning producer, who has worked in Paris, London, NYC and Ho Chi Minh City. She has produced TV series and documentaries that have aired on Netflix, TruTV, OWN, PBS, Comedy Central, HBO and Canal Plus. She is currently based between France and the US.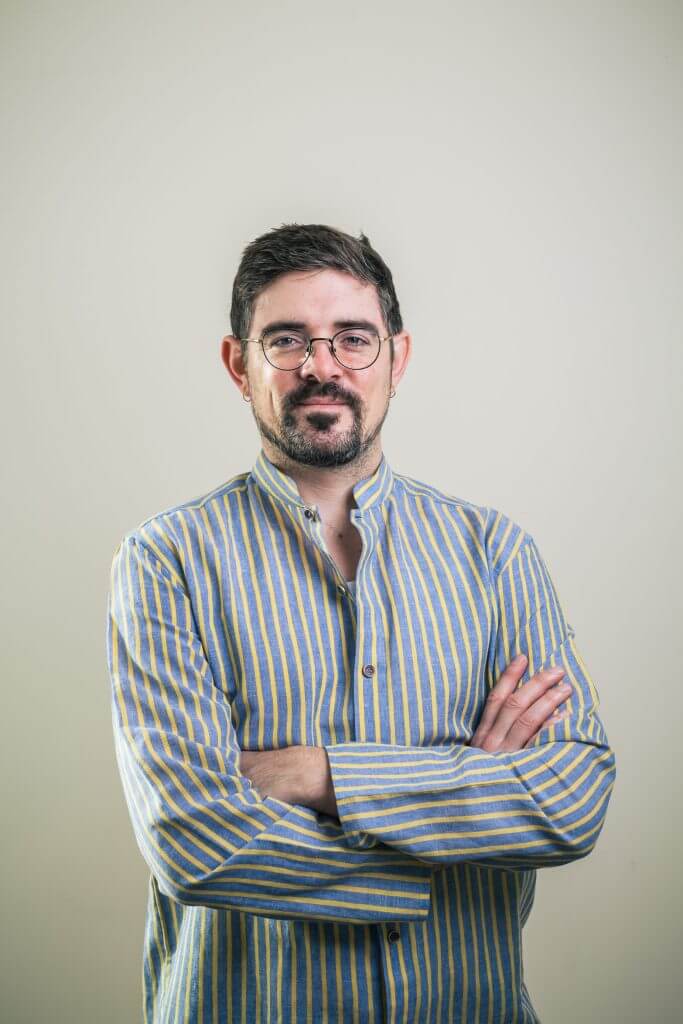 BEN PAYNTER
(AUSTRALIA/UK)
Ben is a London-based writer with British-Australian nationality. He spent much of the 2010s living and working in Germany. He writes for film and TV and creates stories that combine comedy and drama. In 2020 he was a resident at the Canneseries programme.

PHOTO CREDIT : ALEXANDRE MAROUZÉ
Latest update : 19/12/2022