Since 2022, the Series Mania Institute digital platform has presented itself as a directory of alumni of Series Mania Institute courses. This year, the platform is expanding to include new educational functionalities relating to Series Mania Institute.
Whether you're a Series Mania Institute participant, core tutor, alumni or even a registrants of Series Mania Forum looking for new talents, this platform is for you!
WHO CAN ACCESS THE PLATFORM?
The essential tool for Series Mania Institute learners and trainers, giving them access to the school intranet, e-learning modules and other pedagogical features.
It also enables Series Mania Institute alumni to build their network by updating their profile (series projects, description, contacts) on the platform. It also gives them the opportunity to keep in touch with former Series Mania Institute students from all backgrounds.
The platform is also used by Series Mania Forum registrants in search of new talent, wishing to access the full repertoire of emerging and established talents who have passed through the Series Mania Institute.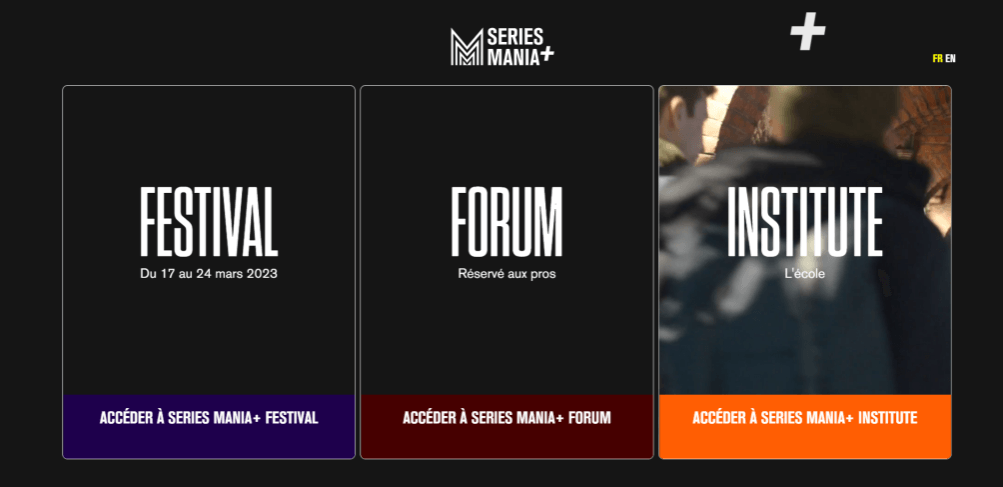 what will i find on the platform ?
My SMI: access to online training content and all SERIES MANIA INSTITUTE educational functionalities (intranet, timetable, discussion area). My SMI can be accessed directly from the Series Mania+ Institute home page.
Our training courses: a summary of all our training courses to date.
Alumni around the world: a map listing Series Mania Institute alumni around the world by program and year of training.
Alumni directory: a directory of Series Mania Institute alumni from all courses. It provides access to the contact details of talented alumni, as well as additional information on their career paths and series projects.
log in
The platform can be accessed directly from our site by clicking on the orange "SERIES MANIA+" tab on the right of the menu, or via the button below. You will then be taken to the platform's login area, where you must be a Festiciné accredited member in order to connect.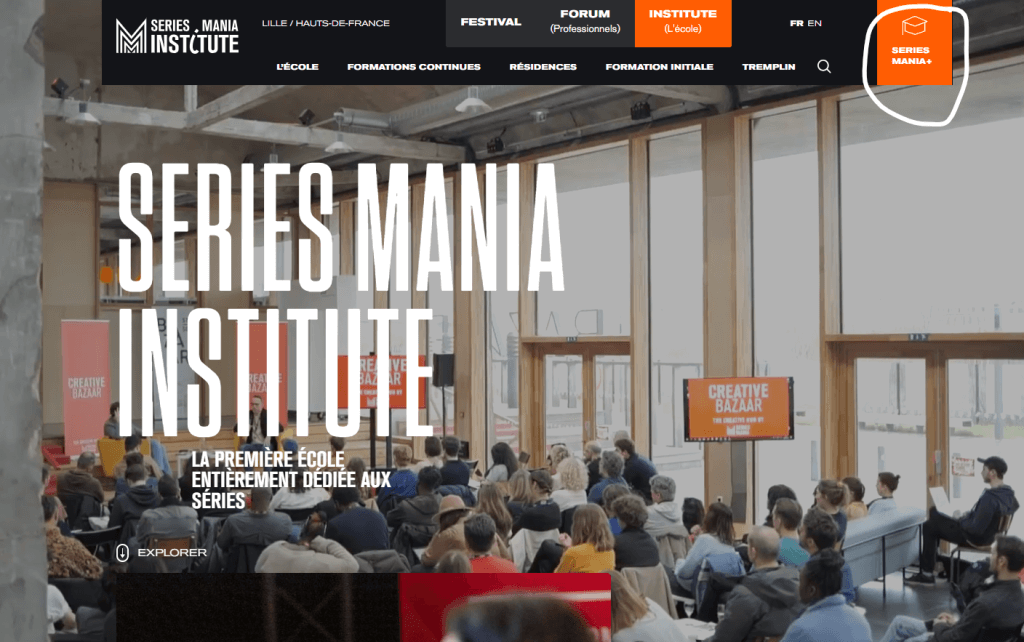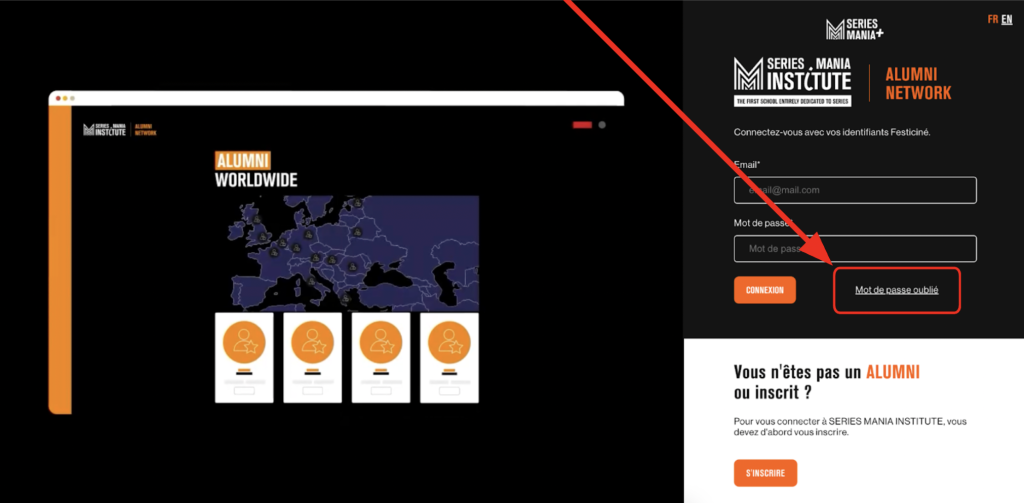 faq/help desk
If you have any questions and/or problems, please contact :