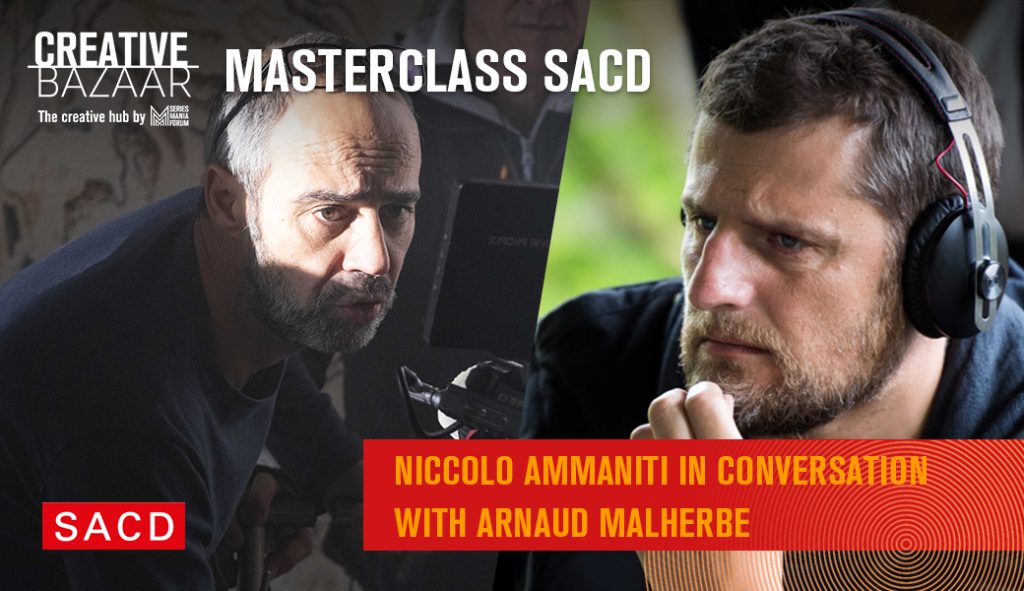 Creative Bazaar
292 Rue Camille Guérin 59800 Lille

Sunday, August 29th at 2.30pm
Access with your badge

The SACD and Séries Mania are pleased to invite participating accredited authors to an exclusive 'In Conversation' between highly esteemed Italian novelist and TV director Niccolo Ammaniti (Il Miracolo), and French screenwriter and director Arnaud Malherbe (Moloch). The two acclaimed authors will delve into their writing methods, offering a precious and unique insight for professional and aspiring writers. Niccolo Ammaniti will also discuss the important facets of writing for screen, and his latest project Anna, an adaptation of his own novel which will feature in competition at this year's Series Mania and will air later this year on ARTE France.