Masterclasses, roundtables, case studies…SERIES MANIA RENDEZ-VOUS will be back soon. Stay tuned!
Make sure you don't miss any Rendez-vous, subscribe now to our Series Mania Forum newsletter here.
Previously on Series Mania Rendez-Vous: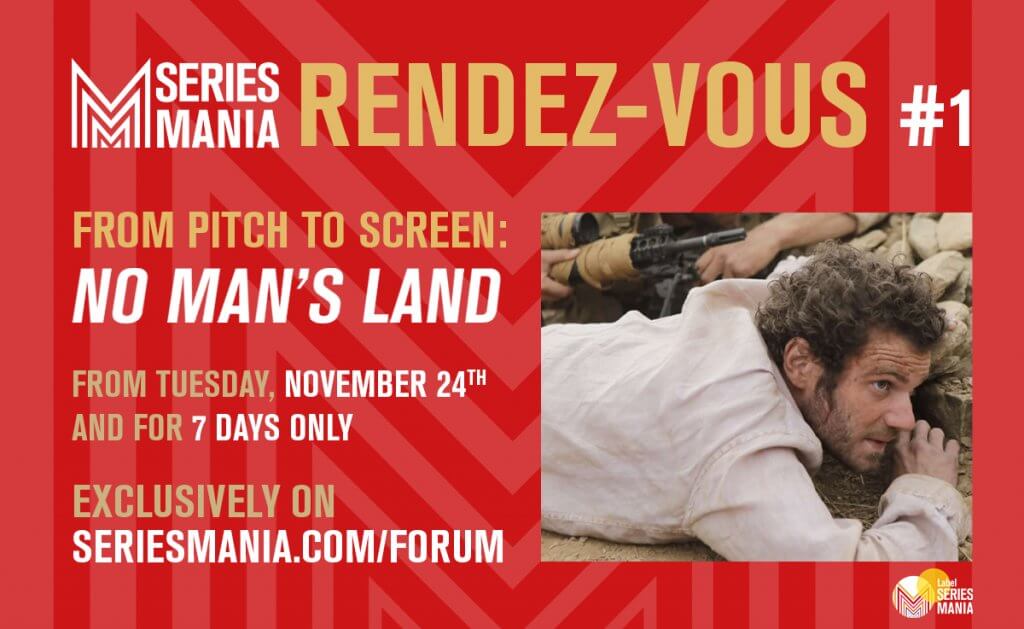 In November 2020, the first Series Mania Rendez-Vous "From Pitch to Screen: No Man's Land" brought together:

– Maria Feldman, co-creator and producer, Masha Productions
– Eitan Mansuri, co-creator and producer, Spiro Films
– Caroline Benjo, producer, Haut & Court TV
– Christian Vesper, co-producer and distributor, Fremantle
– Alexandre Piel, French co-producer and Franco-German broadcaster, ARTE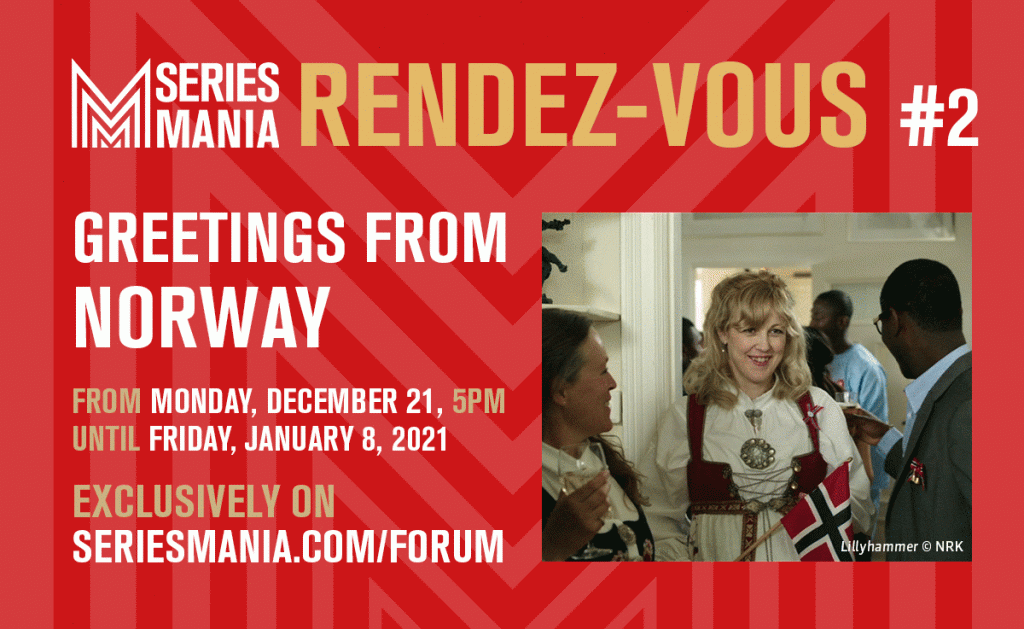 In December 2020, the second Series Mania Rendez-Vous "Greetings from Norway" offered an exclusive conversation about Christmas, Nordic noir, comedies and what's coming in drama in 2021. With:

– Anne Bjørnstad, Head of Drama, Rubicon TV
– Ivar Køhn, Head of Drama, NRK
– Anders Tangen, CEO/producer, Viafilm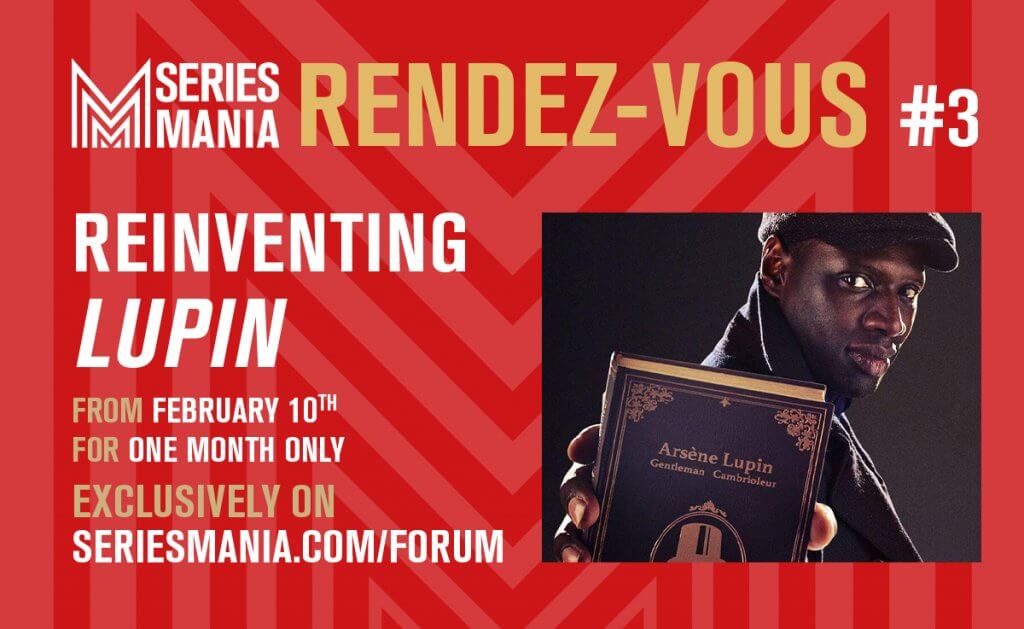 In February 2021, you have learnt more about the worldwide phenomenon Lupin with the creative and producing team:

– Louis Leterrier, Director of Lupin,
– Damien Couvreur, Director of International Originals for France, Netflix,
– Isabelle Degeorges, President & Producer, Gaumont Television France.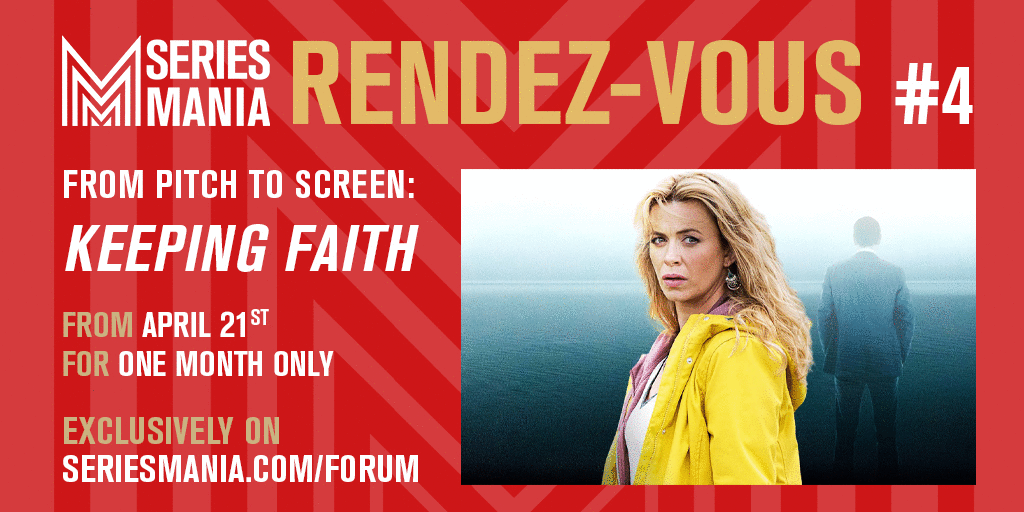 In April 2021, we brought together the creative and producing team of the successful series Keeping Faith, with an exclusive case study of the series:

– Pip Broughton : Producer – Vox Pictures, Writer & Director of Keeping Faith
– Gwenllian Gravelle : Drama Commissionner – S4C
– Emmanuelle Guilbart : Joint – CEO & Founder – About Premium Content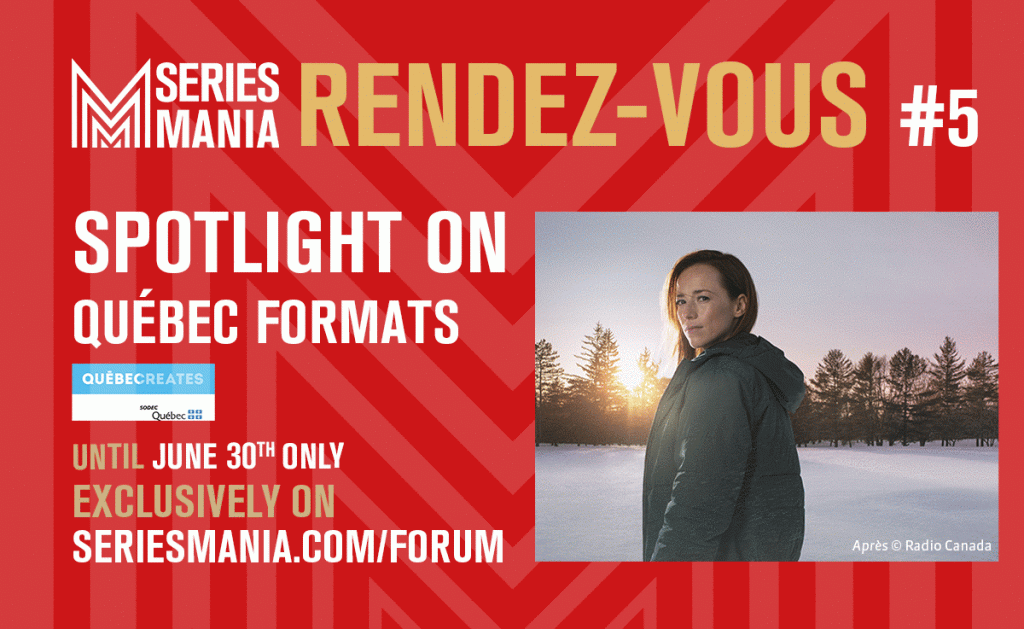 In June 2021, you discovered the successful Québec formats, the series with high export potential, and an exclusive Plan B case study, with:

– Mia DESROCHES, Director, Content Distribution Partnerships, Radio-Canada Solutions Média / CBC Media Solutions
– Christine MAESTRACCI, Vice President, Acquisitions and International Distribution, Québecor Contenu / Quebecor Content
– Louis MORISSETTE, President, Kotv
– Klaas COCKX, Program Manager, Fiction & Comedy, SBS Belgium
– Raf REYNTJENS, Writer, Director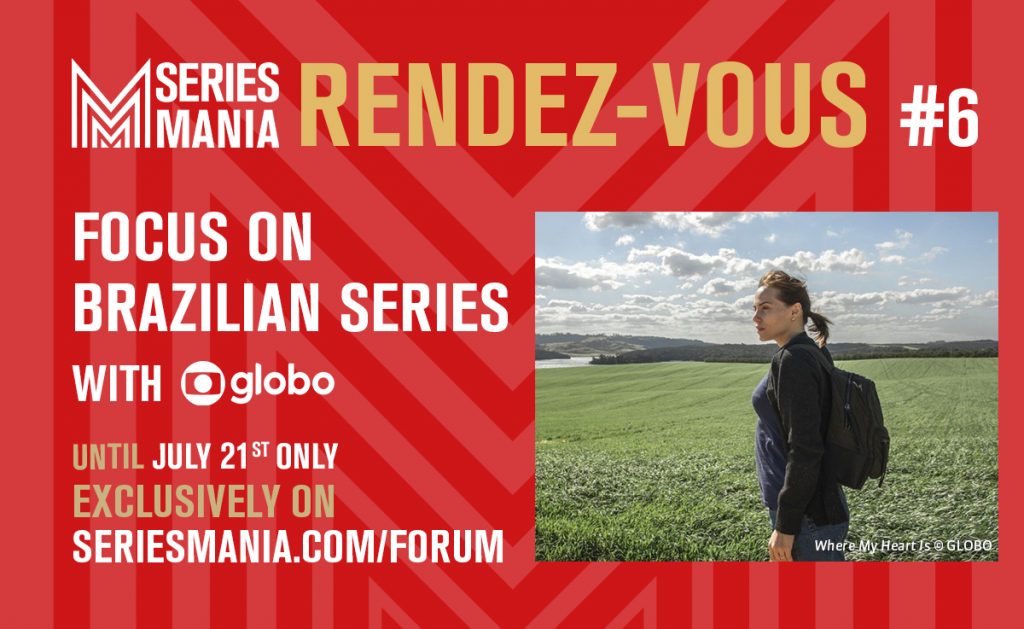 In July 2021, the sixth Series Mania Rendez-vous "Focus on Brazilian Series" offered a case study of three Brazilian series with :
– Luísa LIMA, Director (Where My Heart Is)
– Angela COLLA, Head of International Sales, GLOBO
– Mauro MENDONÇA FILHO, Director (Hidden Truths)
– Lucas PARAIZO, Screenwriter (Under Pressure)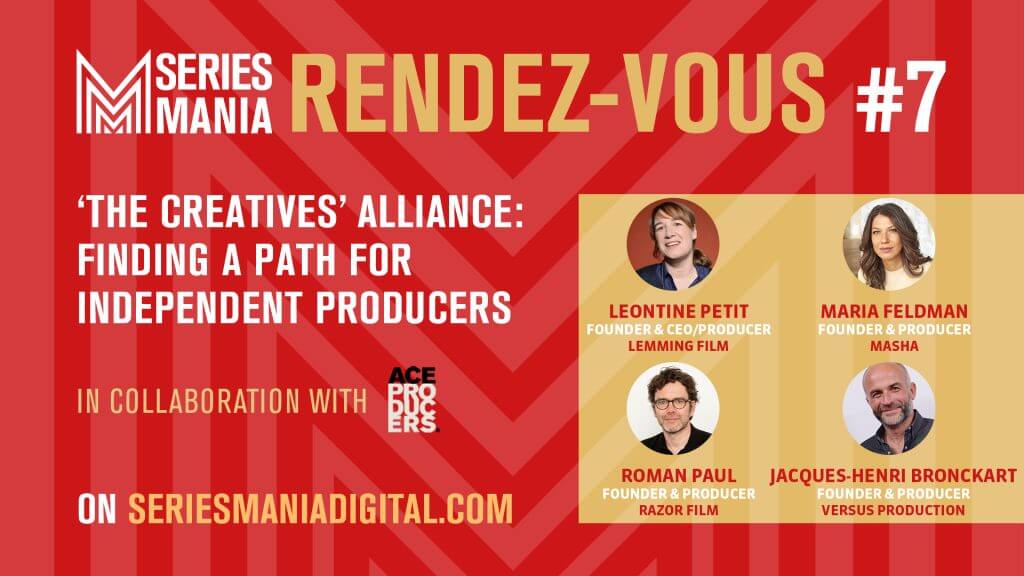 In January 2022, the 7th episode revealed an exclusive discussion on the origins of "The Creatives", a brand new alliance between 9 leading independent production companies, with insights from:

– Leontine Petit, founder, CEO and producer, Lemming Film 
– Maria Feldman, founder and producer, MASHA
– Roman Paul, founder and producer, Razor Film
– Jacques-Henri Bronckart, founder and producer, Versus Production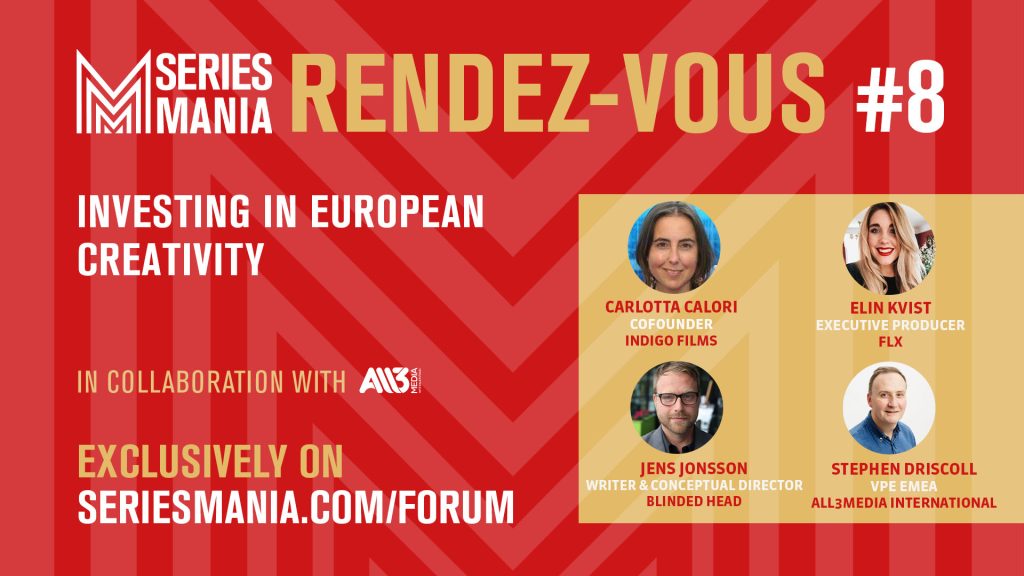 In February 2022, the 8th Séries Mania Rendez-Vous "Investing in European Creativity" brought together leading European producers for an exclusive discussion on All3Media International's european productions:

– Carlotta Calori, Co-founder, Indigo Films
– Elin Kvist, Executive Producer, FLX
– Jens Jonsson, Writer and Conceptual Director, Blinded Head
– Stephen Driscoll, Executive Vice President EMEA, All3Media International