The 2021 call for projects will be launched very soon! Stay tuned to never miss any news.
UGC Writers Campus by Series Mania is an intensive writing workshop conducted in English, open to upcoming screenwriters.
During a week, twenty selected writers will attend workshops, masterclasses and one-to-one sessions with experimented professionals, whom will also accompany them as mentors in the development of their project. In a final showcase, participants pitch their project to industry professionals attending Series Mania Forum.
AN INTENSE AND HIGH-QUALITY TRAINING
UGC Writers Campus by Series Mania presents an unique opportunity for international creators to develop projects. Over the course of one week, the workshop offers participants a concrete understanding of the market by focusing on the necessity to engage audiences and to answer the industry's needs as well as adressing key dramaturgic and narrative strategies, essential to series.
For the 2020 edition, the president of the campus will be Eli Horowitz, the creator and showrunner of the highly successful Amazon series Homecoming, starring Julia Roberts, with Season 2 set for this Spring. The 20 selected screenwriters will be also tutored by screenwriter Jeppe Gjervig Gram (Follow the money, Borgen), Anna Winger ( Deutschland83, Deutschland86), and screenwriter and story consultant Nicola Lusuardi (Bulletproof Heart, 1992), over the course of the program, through masterclasses, writing workshops and meetings with industry professionals. They will present their projects to the talent and producers of Series Mania Forum in one-on-one sessions and a general presentation on March 27, 2020 at Lille Grand Palais.
THE SELECTED PROJECTS 2020
The selected screenwriters are:
Richard Brabin – At Sea – UK (London Film School)
Marta Irene Rosato – Bad Reputation – Italy (London Film School)
Judit Anna Banhazi – Christabel – Hungary (Midpoint)
Bar Farjun & Shachar Rosenfeld, Israël – The Instructors – (Sam Spiegel Film School)
Alain Moreau, France – Agnès & Luis (La Fémis)
Daniele Luciani & Ilaria Coppolecchia – Lamb of God – Italy (Scuola Holden)
Elena Lyubarskaya & Katerina Gerothanasi – Moving On – Russia & Greece (Serial Eyes)
Thomas Lehout & Juliette Barry – Lady Of War – France (CEEA)
Rachel Kilfeather – In the waters – Ireland
Kelsi Phung & Fabien Corre – Reconnaissances – France
Eva Mathijssen – Tulpa – Netherlands
Rahela Jagric Pirc – Chef's chefs – Slovenia
Manuela Piemonte – 10th July – Italy
Olga Chajdas & Marta Konarzewska – The Gift – Poland
Need help?
For any question not addressed in the FAQ, please contact us
In partnership with: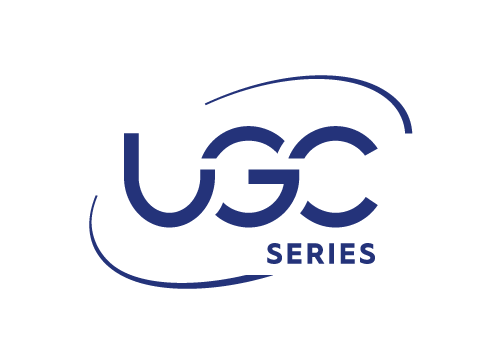 With the support of:

Partner schools
La Fémis (Paris – France)
Le Conservatoire Européen d'Ecritures Audiovisuelle, two-years program (Paris – France)
Serial Eyes (DFFB, Berlin – Germany)
The London Film School (London – United Kingdom)
The Sam Spiegel Film School (Jerusalem – Israel)
Midpoint (Prague – Czech Republic)
Scuola Holden (Torino – Italy)
INSAS (Brussels – Belgium)