The Co-Pro Pitching Sessions are Series Mania Forum's founding premise and the most anticipated part of the Forum. TV series such as Blackport, The Last Socialist Artefact or No Man's Land were introduced for the first time during the Co-Pro Pitching Sessions.
Each year, 15 series projects seeking international financing are selected and their producers are invited to come to Lille to pitch their series to an audience of key industry decision-makers (producers, broadcasters, financiers, etc.).
For this 2022 edition, 15 projects have been selected from 330 applications received from 56 countries. One project will also be presented out of competition as part of a partnership with the Berlinale CoPro Series.
A prize of 50,000 euros is given to the best project chosen by a professional jury.
The pitching sessions are followed by individual meetings with broadcasters, distributors, producers, public and private funds.

the 2022 jury
President : Antony Root (UK) EVP, Head of Original Production, WarnerMedia EMEA, WarnerMedia
Daniele Cesarano (Italy) Head of Drama, RTI Mediaset Group
Yaël Fogiel (France) Producer, co-founder and co-director, Les Films du Poisson
Noel Hedges (UK) EVP Acquisitions, eOne
Yi Qiao (Germany) Director, ZDFE.drama, ZDF Enterprises
2022 Official selection
Log in to SERIES MANIA DIGITAL now and discover the selected projects: synopsis, bibles, credit lists, writer's statements, biographies, and more!
Log in
The selected projects
best project award
PARADYS – 8 x 48′ – South Africa
Produced by Nimrod Geva for Quizzical Pictures and Avi Nir (Executive Producer) for Keshet International.
Created by Darrel Bristow-Bovey and Anton Visser.
Written by Darrel Bristow-Bovey.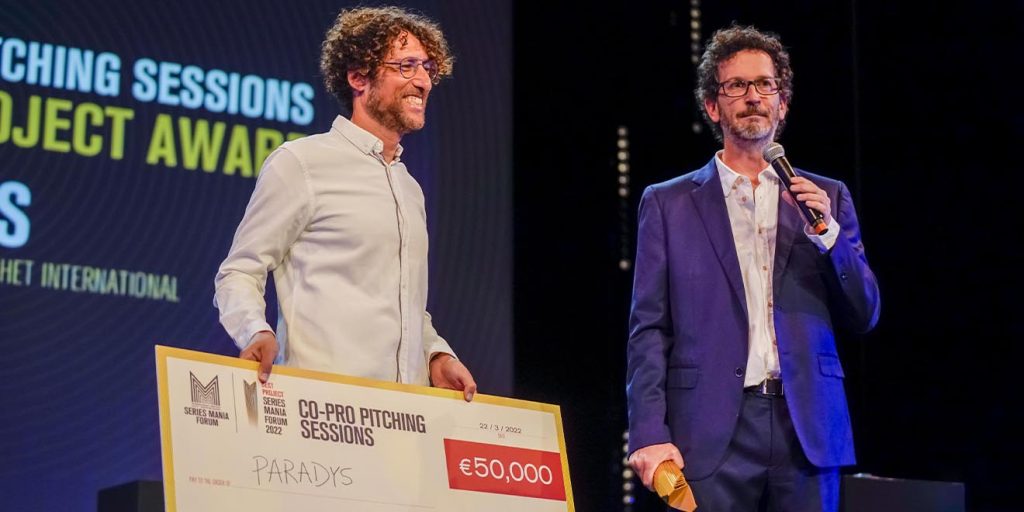 From pitch to screen
No Man's Land, The Head, Hierro, Freud… overview of high-end European series born at Series Mania Forum
Discover