Presentation
SERIES MANIA'S CREATIVE CAMPAIGN AWARD is a prize awarded by Series Mania to a series' promotion for the viewing audience.
This new initiative responds to the need for broadcasters and platforms, faced with the dizzying number of series available each week, to create innovative and unique marketing tools so that series are noticed and have every chance of meeting their audience.
All promotional campaigns for the launch of a new series or a new season of an existing series are eligible (see below for full eligibility requirements).
The selection will be made by the Series Mania Festival's team and a qualified committee of audiovisual and marketing professionals. The company with the best creative campaign will be awarded a prize at Series Mania Forum (March 21 > 23). The best projects submitted will also presented as part of the program.
The best projects submitted will also be featured in Series Mania Forum conference program.
ELIGIBILITY REQUIREMENTS
Creative agencies and / or broadcasters / streamers who have set up promotional campaigns for the launch of a series or a new season of an existing series can apply for this award.
The same applicant / company can submit a maximum of 2 campaigns to the selection committee.
For this first edition, campaigns launched in 2021 and 2022 are eligible.
The application must be for a campaign around a fiction series. Campaigns around documentary or animation series are not eligible.
The campaigns should be aimed at the general public.
Notes: by "campaign" we mean all creative devices aimed at attracting the attention of the potential audience (videos, experiences, gamification, digital/social mechanics, etc.).
By submitting a campaign for selection, the applicant agrees to be physically present at Series Mania Forum.
Applicants also authorize the broadcasting of their video – or any other document submitted – during a conference organized at Series Mania Forum and available in replay on the event's digital platform (access strictly reserved to accredited guests).
submit my campaign
The registration of campaigns is free of charge.
The following documents are required for any submission:
A video (less than 5 minutes) presenting the campaign. Otherwise, a slide show (less than 10 slides).
A complementary pdf (if not covered in the video or slideshow) with the results of the campaign.
Applications must be sent via the online application form. The documents to be submitted are to be loaded directly into the form and all documents must be provided in English, and/or subtitled in English.
The deadline for applications is January 13, 2023 at midnight (CET).
selection jury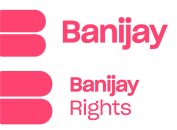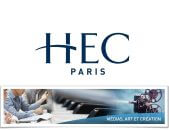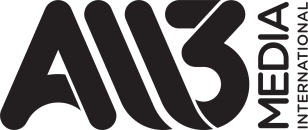 schedule
November 15, 2022: Call for project opens
January 13, 2023: Closing date for submission
Early February 2023: Reveal by email of the selected campaigns to be presented at SMF.
From March 21 to March 23, 2023 – Series Mania Forum: Official presentation of Series Mania's Creative Campaign Award and conference organized within the track "Marketing of series & Innovation" (Lille Grand Palais, France).
For further information, you can refer to the rules, the FAQ and contact us directly at forum@seriesmania.com