THE PROGRAM
You may know what your series project is about, but can you pitch it with impact?
Presenting a series project in English has become an essential part of audiovisual markets in an increasingly international industry. It is often the entryway to developing professional relationships and opening serious conversations about financing agreements.
Speaking clearly is not enough. You need to be able to present yourself and your ideas effectively. Invisible factors such as likability, credibility, and trustworthiness also play an incredibly crucial role in influencing the decision making process.
The focus of this three-day training program is on developing and fine-tuning your pitch for maximum impact. This program will help you to build confidence to communicate your project and vision in English, to pitch a series project convincingly, and prepare you for competitions held entirely in English, such as the Co-Pro Pitching Sessions at Series Mania Forum.
This is a project-based program: each participant will work on a pre-existing series project that they developed and intend to pitch to a professional audience in the near future.
Objectives
Develop pitching skills in English
Learn how to get your message and vision across clearly & confidently
Learn how to stand out and influence your audience
method
Theory & interactive sessions with a pitching expert
Public speaking exercises
Individual and peer-to-peer feedback
Pitch session in front of a professional jury
Format
Three full consecutive days (21 hours of training), entirely in English
Monday December 11, 2023 to Wednesday December 13, 2023: Lille edition of the training program
Monday January 15, 2024 to Wednesday January 17, 2024: Paris edition of the training program
number of participants
6 to 10 participants per edition
the speaker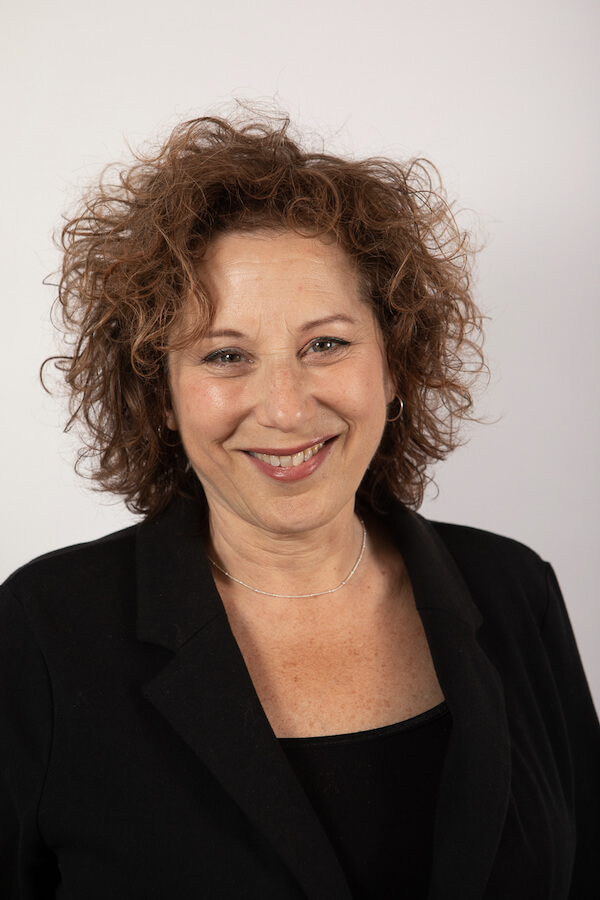 Bonnie Williams is a Pitch & Public Speaking Coach & Consultant for industry professionals. She specializes in supporting international speakers in finding their own voice and speaking with impact. She consults & mentors on pitching, presenting, networking & interview techniques for filmmakers, creatives, heads of industry, moderators & experts. She also runs workshops and panels on the Human Side of International Co-production: Communicating with Impact.
An Amsterdam-based, American-born (former) actress and stage director, Bonnie also coaches and advises documentary filmmakers on their personal voiceovers.
Program outline
Pitch & Public Speaking Consultant Bonnie Williams will share insights and practical tools from her professional experience and expertise: interpersonal & intercultural communication and industry knowledge.
Day 1: Introduction to the art of pitching: Mindset, Content & Structure
During this first day, participants will explore the value of authentic and effective communication:
Preparation: Mindset and approach
Developing audience awareness: understanding the interpersonal dynamics that come into play.
How to position yourself and your project – developing focus and clarity.
Structure and content – need-to-knows & nice-to-knows
How to fine-tune & build your project presentations. What to include and what to leave out.
Optimizing the elements and tools you have at your disposal.
Tips and tricks on how to get your message and vision across effectively.
Day 2: Building a series pitch: Execution & Impact
Presentation & delivery – Tactics & best practices for both casual and formal pitching, 1:1 meetings and networking situations
Exploring how to establish connection as a basis for a collaborative relationship
Learning how to shape the journey of your pitch
Sharpening your presentation skills – exchange constructive feedback on your communication style
Day 3: Simulation of a pitch session: Final Preparation & Try out
Each participant will take part in a pitch simulation, in front of a professional jury.
In a supportive environment, you will have the opportunity to put your newly learned skills into practice and receive constructive feedback on the effectiveness of your pitch

who can apply ?
SERIES PITCHING IN ENGLISH is a 3-day training program targeting series writers and producers of series from all over Europe. The training program takes place in Lille, in the Hauts-de-France region, from December 11 to 13, 2023 for a first edition, and in Paris from January 15 to 17, 2024 for a second edition.
Target Audience: the program is aimed at screenwriters and producers of series, with projects to be financed and/or co-produced internationally.
This program is aimed at individual screenwriters and producers, but also at duos of screenwriters and producers working on a joint series project.
Requirements:
Applicants must have a good level of English (minimum level required: B1 – intermediate).
Each applicant is required to submit a series project and some complimentary documents as useful tools for the training (pitch deck, synopsis of the season, note of intent…)
– see details in the application process.
ELIGIBILITY
Candidates must be over 18 years old or above and have nationality from one of the following countries: Albania, Andorra, Austria, Belarus, Belgium, Bosnia and Herzegovina, Bulgaria, Croatia, Republic of Cyprus, Czech Republic, Denmark, Estonia, Finland, France, Germany, Greece, Hungary, Iceland, Ireland, Italy, Kosovo, Latvia, Liechtenstein,Lithuania, Luxembourg, Malta, Moldova, Monaco, Montenegro, the Netherlands, North Macedonia, Norway, Poland, Portugal, Romania, San Marino, Serbia, Slovakia, Slovenia, Spain, Sweden, Switzerland, Turkey, Ukraine or the United Kingdom. Places may be more limited for citizens of countries outside the European Union.
key dates
September 18, 2023: Launch of call for applications.
November 10, 2023 at 5pm (Paris time – CET):Application deadline for the Lille edition.
December 15, 2023 at 5pm (Paris time – CET): Application deadline for the Paris edition.
Anyone applying for the program will be contacted by Series Mania Institute within the following 15 days after his application, in order to validate their participation.
Monday December 11, 2023 to Wednesday December 13, 2023: Lille edition of the training program
Monday January 15, 2024 to Wednesday January 17, 2024: Paris edition of the training program
tuition fees
1260€ TTC per participant
Series Mania Institute urges all candidates to anticipate further costs that are not included in the tuition fees, such as travel to and from Lille or Paris, accommodation, daily expenses (meals, etc.)
If you have special circumstances, such as a disability, please let us know so that we can discuss your needs. Contact: smi@seriesmania.com
APPLICATION PROCESS
When applying, each applicant / duo of applicants must provide the following elements:
A short video in English (45 seconds max), describing your profession, professional goals and objectives by following this training program.
A written one-sided page document presenting your series concept, including a synopsis of the season and a note of intent (maximum length: one page)
Any pitch deck elements (e.g. visual moodboard, video trailer, etc.) already produced for the aforementioned series project
A CV
Copy of identity card or passport
how to apply ?
To apply, the rules & regulations terms must be accepted.
Only applications in English will be accepted.
To participate in the selection process, applications must be submitted online through the dedicated form below. (Submissions by e-mail, post or any other means will not be accepted).
questions ?
If you have any questions, please send an email to smi@seriesmania.com