Since 2021, Series Mania Institute has been offering an unprecedented range of training courses designed to meet the many needs of the industry and to ensure that serial creation becomes ever more inventive, unifying and innovative.The new Eureka Series and Tremplin participants join our institute benches this month, an opportunity for us to review the key information you need to know about these two initiatives!
eureka series FALL 2023
the training
Created in 2021, Eureka Series is an intensive ten-week training course for emerging European TV series scriptwriters and producers from all over Europe. Selected professionals must have already written a script (TV series, online series, short film or feature film), whether produced or not.
The training is given entirely in English, in Lille, France. In the middle of the course, two weeks of the training is carried out by distance learning.
This initiative, created by the new Series Mania Institute in partnership with La Fémis, aims to train the professionals of the fast-changing series industry. Eureka Series is also supported by the European Union's Creative Europe MEDIA program.
key dates
Start date : September 26 2023
program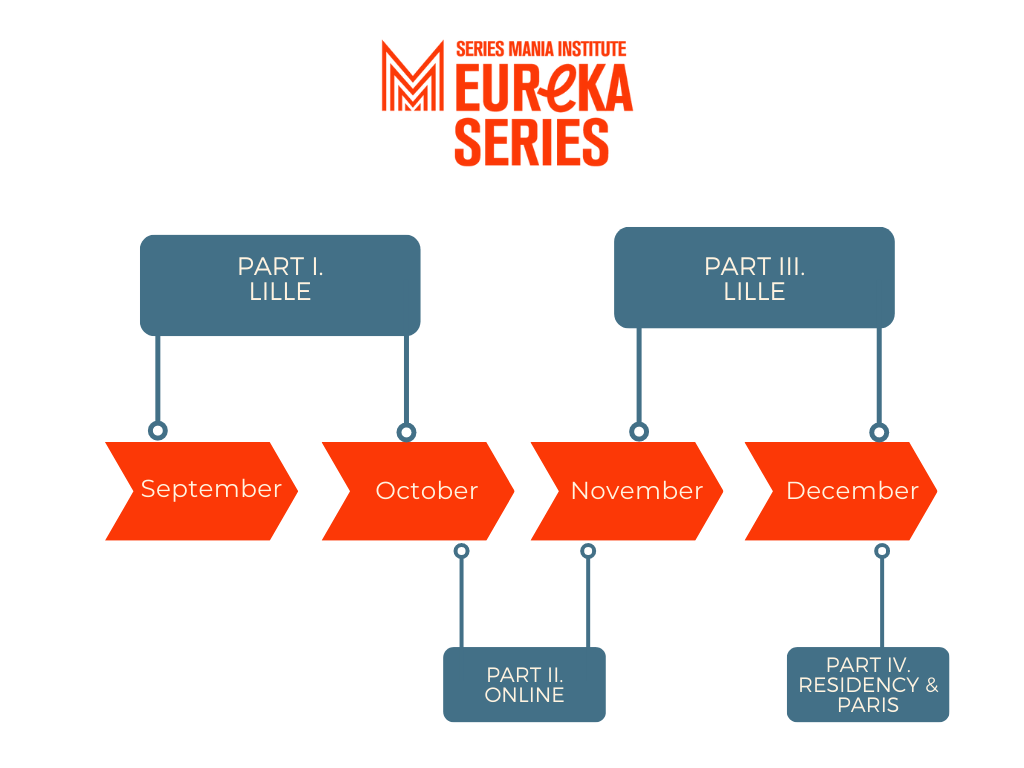 participants
NEXT Edition
The call for applications for Eureka Series Spring 2024 will be opened in October 2023. Stay tuned!
tremplin 2023-2024
the training
This initiative, created by Series Mania Institute, aims to introduce its participants to narrative techniques and the audiovisual and series professions, and to lead them to first levels of qualification.
Supervised throughout the program by professional contributors from the series sector, participants learn the basics of serial writing and the technical aspects of the audiovisual industry through the experience of working together to produce and direct a mini-serie
No diploma is required to apply for the Tremplin program. Candidates must demonstrate an appetite, curiosity and strong motivation for the audiovisual professions in general, and series in particular.
Tremplin is an introductory program given entirely in French and completely free of charge. This program is part of the POEC scheme, and is financed by Afdas in partnership with Pôle Emploi as part of the Skills Investment Plan.
key dates
Pre-entry : September 29 2023
Beginning of classes : Octobre 2rd 2023
program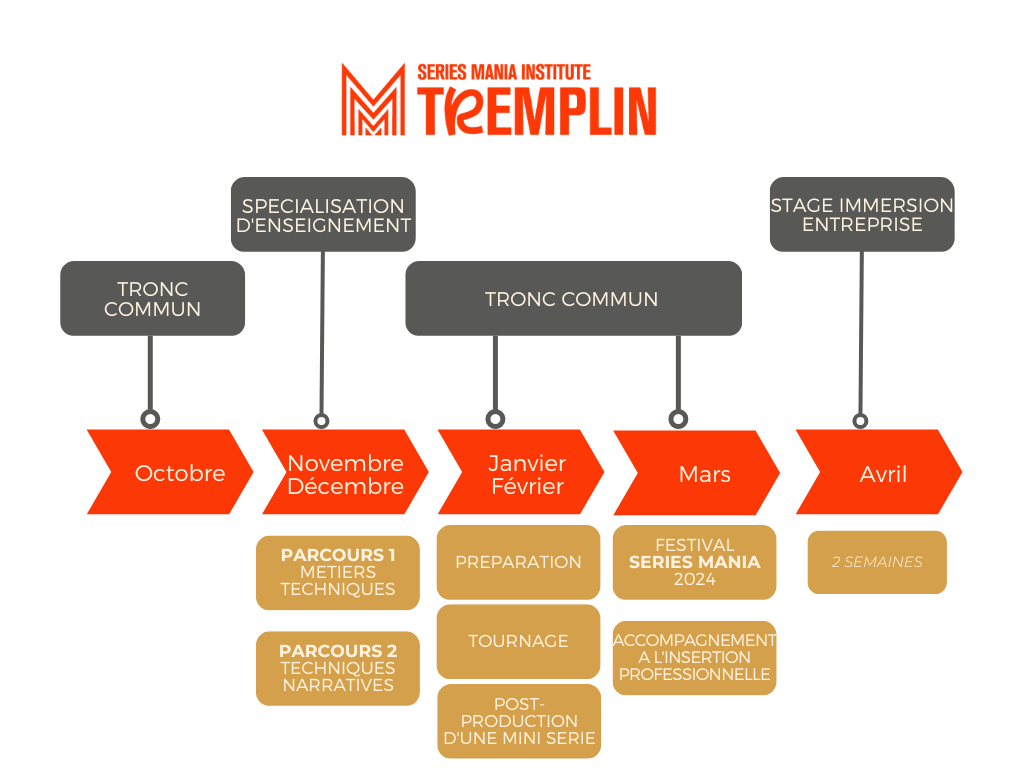 participants
you have some questions ?
For further information, please contact us at smi@seriesmania.com