By Laurence Herszberg, General Director of Series Mania and Pierre Ziemniak, Project Manager for Series Mania
Opinion published in Le Monde, June 6, 2021.
It was a time people under twenty will never know. A time when TV shows aimed at teenagers would stop at foreplay. A time when young French audiences, who had been weaned on Anglophone shows like My So-Called Life, Beverly Hills 90210, and Dawson's Creek, had had to make do with those shows' very prudish views of morals among the Western youth. A time when any homosexual or bisexual coming-outs on-screen – never mind trans ones – qualified as feats within heteronormative worlds. A time, finally, where high-school characters were regularly played by older actors, in a kind of final thumbing-of-noses at realism, which was banished from those screens. 
In 2021, in the age of Sex Education (Netflix), many teen dramas are characterized by their focus on sexuality
We have come a long way since then. In 2021, in the age of Sex Education (Netflix), many teen dramas are characterized by their focus on sexuality, supplanting traditional themes for this type of programming like high-school life or relationships between parents and teenagers. This causes one to wonder about how this on-screen revolution and changes within contemporary society affect each other – do these new shows reflect profound changes within their audience, or are they instead offering them emancipatory models? Between teenagers on-screen and audiences of the same age, who are the real "influencers," to use the parlance of the day?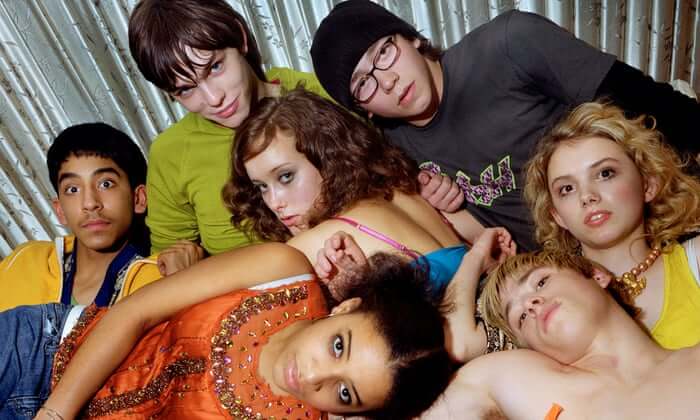 The onset of this "televisual warming" can be dated back to 2007, when British channel E4 first aired Skins (available in France on Netflix). The show owes it strength to an unusual bond – that of a father (Bryan Elsley) and his 20-year-old son (Jamie Brittain), aided by a group of teenage consultants who ensured that the reality of their lives made its way onto the screen. The results were striking: Skins puts sexuality at the heart of the friendships and romantic relationships of its protagonists, not backing away from any scenes that had once been relegated to the off-screen world, from losing one's virginity to sexual experiences on drugs. A whiff of scandal turned into a wind of panic when the press began losing its mind over "Skins parties," nights of debauchery organized by young people who had supposedly been influenced by the show – without it being clear exactly who was copying whom.
It took until the Norwegian show Skam for this new vision of adolescence to gain a firm foothold. Created for the NRK public service in 2015 by Julie Andem, it exploded viewership records thanks to its realistic treatment of issues at the heart of high school students' preoccupations. Noora, the second season's main character, must for instance deal with sexual blackmail when someone threatens to release intimate photos of her taken without her consent. The show accurately explores the central figure of the third season, Isak, slowly coming to terms with his homosexuality. Not only was Skam an international success, it was also a turning point, and it was adapted in no less than seven countries (including in France on France.tv Slash). It has come to symbolize the importance of that demographic for many broadcasters who have stepped into the breach. The frenzy that broke out when the French version's actors showed up at Series Mania in 2019 was a sight to behold!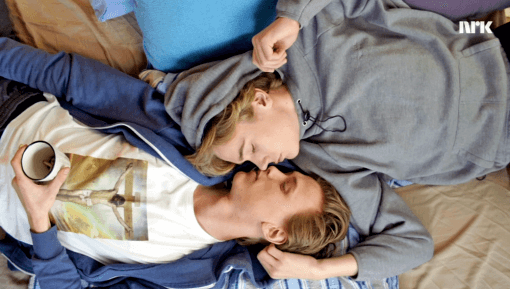 This is a clear indicator of the importance of the issue of accurately and loyally representing today's teenagers – the time of embracing diversity is upon us, as is that of questioning the sexual and emotional frameworks within which such shows have operated in the past. Cable networks understand this. In France, Vianney Lebasque and Joris Morio's Les Grands ("The Big Kids") (OCS since 2016) sensitively portrays a group of middle school students from the French banlieue (suburbs). While not as daring as its Anglophone counterparts, it is nonetheless one of the best shows in France in this arena. Across the pond, HBO whipped out Euphoria (2019, on OCS in France) and We Are Who We Are (2020, in partnership with Sky Atlantic, on StarzPlay in France) one year apart from each other. While the former may not step much outside the box of a classic American high school, its characters evolve through a fascinating blend of debauchery and struggles with their identities, and the show drew the ire of the highly conservative Parents Television Council. As for the latter, it tells the story of two young people living on an American military base in Italy. Landing somewhere between The 400 Blows and sexual introspection, it confirms the trend – coming-of-age narratives about teenage sexuality have become a genre in and of themselves.
if programs geared towards teenagers have recentered their plotlines around intimate issues, no doubt the individualization of show "consumption" has something to do with it.
There is good reason to be both enthusiastic and intrigued by this dazzling change. The veil of hypocrisy has been torn off over the past fifteen years, allowing for an increase in visibility for sexual minorities, which many young people may now identify with. The emergence of teenage transgender characters in leading roles – witness Euphoria and Skam – has been one of the outcomes of this, sensitizing these shows' audiences to a variety of possible life trajectories and to the challenges these people face on a daily basis. Nevertheless, one might wonder why large media companies are suddenly siding with these struggles, when their past attitudes have tended more towards deafness. When does the issue of representation become just another thing on a checklist? Where does an inclusive approach stop and a calculated, opportunistic one begin? 
It may be worth noting that people used to watch TV fiction as a family, whereas these shows are now available on digital platforms that are much-loved by young audiences – if programs geared towards teenagers have recentered their plotlines around intimate issues, no doubt the individualization of show "consumption" has something to do with it.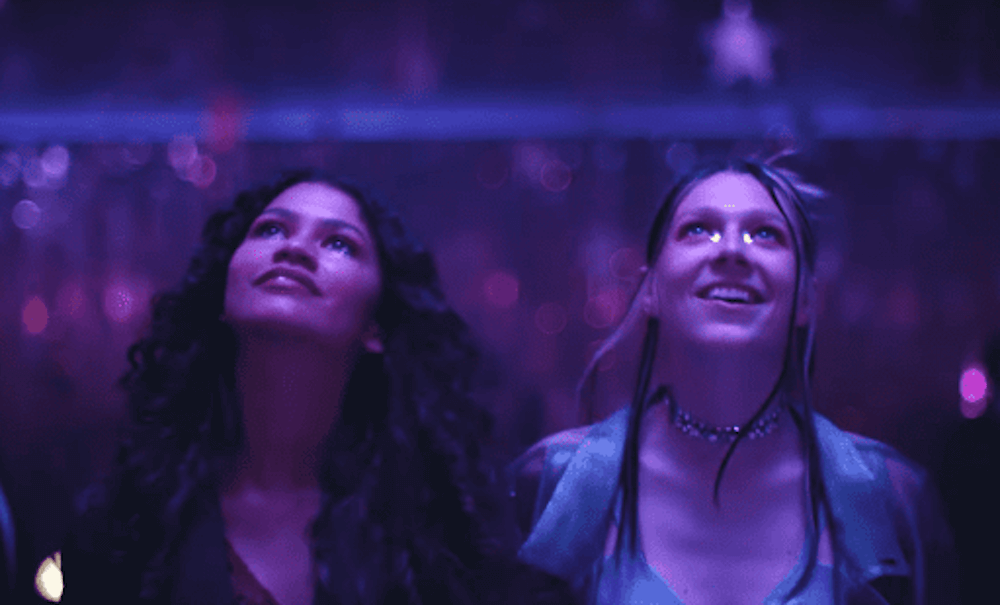 Censors of all stripes can rest easy, however. Despite this onslaught of lust, Public Health France (Santé Publique France) is unequivocal: the age when people have their first sexual experience has remained steady for the past ten years in France – 17.6 years old for girls, and 17 years old for boys. 
Police Shows, Fiction, and Morality
[Opinion column] Longtime TV staples whose dramatic effectiveness is tried-and-true, police shows are now on trial in the United States for the way they justify the use of force
Discover