[SERIES MANIA x Kiblind]
For the second year in a row, Kiblind and SERIES MANIA put a drawing contest together – open to all the creative people, professional and non-professional.
Take part in it until February 16th.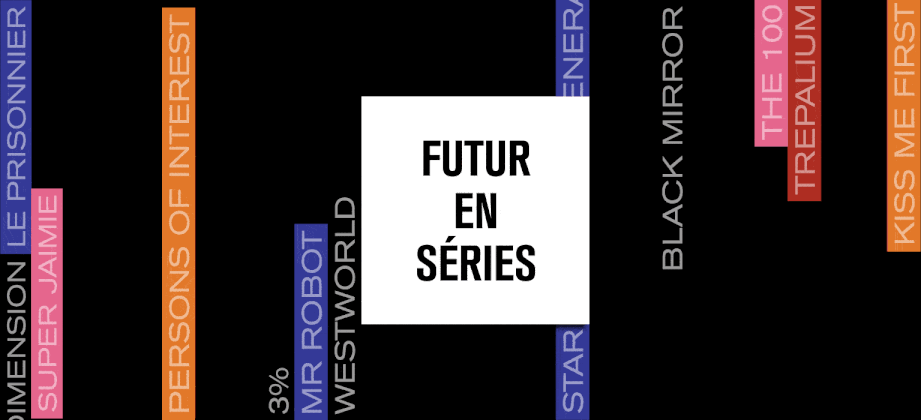 SERIES MANIA is THE international festival dedicated to worldwide shows. The 11th edition will take place from March 20th to March 28th in Lille.
In addition to screenings, the festival is open to other artistic fields with a rich and diversified program: exhibitions, concerts, parties…
That's how grew the idea of a collective exhibition SERIES MANIA x Kiblind. 
This year, we want to invite participants to draw the series that have imagined the future.
So: – if you draw like no one else or are a tablet champion
– if you are part of the shows addicts community
– if you dream to be at the next SERIES MANIA fest and discover the pretty city of Lille
Do not hesitate and take part of it from the January 20th until February 16th.
It's your go!
For everyone, one topic: Showing future.
Series have imagined future for a long time and sometimes they predicted it: self driving cars, digital networks, transhumanism. Today, they even present a future where humans will be able to change bodies and have a digital consciousness. 
The 22 following shows give a certain vision of the future and the technology in the future:
The Twilight zone – 1959 / Reboot 2019 // The Prisoner – 1967 // Dr Who – 1967 until today // The Six Million Dollar Man – 1974 // Space 1999 – 1975 // The Bionic Woman – 1976 // Knight Rider – 1982 // Star Trek New generation – 1987 // Battlestar Galactica – 2004 // Dollhouse – 2009 // Black Mirror – 2011 // Persons of Interest – 2011 // Real Humans (Swedish version) – 2012 // The 100 – 2014 // Mr Robot – 2015 // Trepalium – 2016 // Westworld – 2016 // 3% – 2016 // Altered Carbon – 2018 // Ad Vitam – 2018 // Kiss me first – 2018 // Years and Years – 2019
Choose a series and get inspired to create graphic or illustrated work.
Up to you to be creative and make understand by details, characters, atmosphere… the show you have chosen 🙂
This list is informative only, you can choose another show with the theme of the future.
How to participate?
This is really easy:
1) CREATE
– Be creative and draw the shows that illustrates the future.
– Use a square format (1080 x 1080 px)
– Be careful to not use any typography on your work. This year, the contest is 100% about illustration and graphic design. 
2) POST
Post your visual on your Instagram account with the #futurenseries hashtag.
Do not hesitate to tag @seriesmania or @kiblind_magazine or to add #SeriesMania or #kiblind 😉
Send an HD version of your visual (a minimum of 300 dpi; the winning creations will be printed in 100 cm x 100 cm format) to expo@seriesmania.com
Give in your email your name, surname, phone number, city, the name of the show that inspired you and the possible name of your work.
Thanks!
3) BE EXHIBITED IN THE HEART OF THE FESTIVAL…
Between 15 and 20 works will be selected by the SERIES MANIA and KIBLIND teams. The lucky winners will be exhibited during the festival.
They will also win a VIP pass giving the access to all the screenings and a bag of goodies chosen with love by SERIES MANIA and Kiblind. 
4) COME TO LILLE
Icing on the cake, 2 grand prize winners will get a 100% shows weekend for 2 people with a round trip ticket to Lille*, one night in a nice hotel and 2 priority pass to enjoy the first weekend of the festival. 
They will be chosen by:
– the audience (with an open vote starting on February 18th)
– judges from SERIES MANIA, KIBLIND and a TV shows expert
*the trip includes a departure from France or Belgium
Do you feel like joining us? Show us your best work and let's go together to Lille!
Good luck.