OPENING TITLES, ANOTHER HISTORY OF SERIES
The falling man from Mad Men, the giant map from Game of Thrones or the couch from Friends… Sounds familiar? The Don't Skip exhibition takes you on an alternative journey through the history of series!
In seven chronological and thematic spaces, the exhibition spans the entertaining and inventive history of series opening credits, from the moment they were invented to their most contemporary forms. At the crossroads of advertising, graphic design and narrative art, these gateways to the stories we love so much have had a major role in our intimate relationship with series for several decades. Who does not have one of those images, melodies or faces forever printed in their memory? Nowadays, credits are both admired as sophisticated works and threatened by new watcher behaviours, as it becomes easier to skip them. Through iconic props, deep dives, interactive experiences and backstage looks into the creative process of making an intro sequence, we will take you on an alternative journey through the history of series that will make you never want to leave them! From The Sopranos to Game of Thrones, from Magnum to The Last of Us, you will not look at these serial worlds the same way again.
Artistic advisor of the exhibition : Olivier Joyard.
Espace Génériques en Lego in partnership with FreeLUG.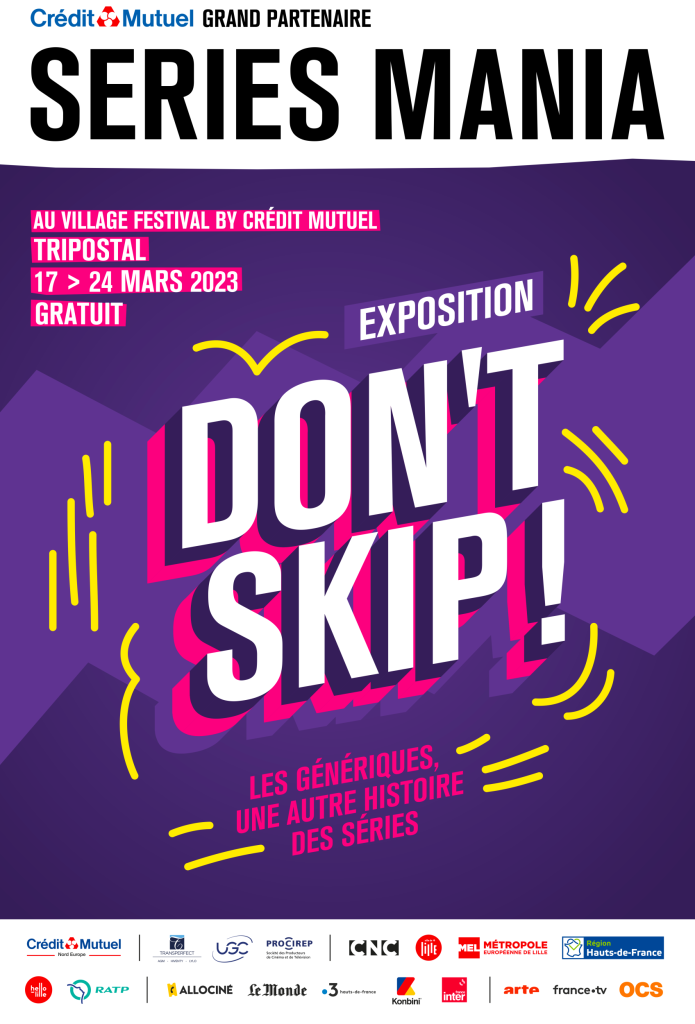 what is waiting for you :
© Elastic
Preparatory drawing of Winterfell on the Game of Thrones season 8 credits map.
© yU+co – Aura Lewis
Original watercolor used to create the credits of Mrs America.
© Digital Kitchen
Graphic research for the generic of Godfather of Harlem.
© Elastic
Preparatory drawing of the Sacred Grove of Winterfell Game of Thrones S8).
© Stephen Fuller – Mark Gardner – Jeremy Cox
Graphic tests for the title of the Mad Men series.
SERIES OPENING TITLES
On the occasion of the exhibition on opening titles at the Tripostal, rerun of Olivier Joyard's documentary, followed by a debate with him and Lola Landekic, founder of the American reference site The Art of Titles.
Learn more