The Writers Campus launches its fifth call for applications!
CALL FOR APPLICATIONS
This year again, 20 upcoming writers will be selected to take part in the week-long writing workshop at the Creative Bazaar in Lille.
Within this creative incubator, candidates will have the opportunity to develop their TV series project with renowned tutors (Amit Cohen in 2021, Eli Horowitz in 2020, the Jacquemetton duo in 2019 and Sarah Treem in 2018), and then meet with, and pitch their projects to, TV industry producers, broadcasters, and platforms during Series Mania Forum.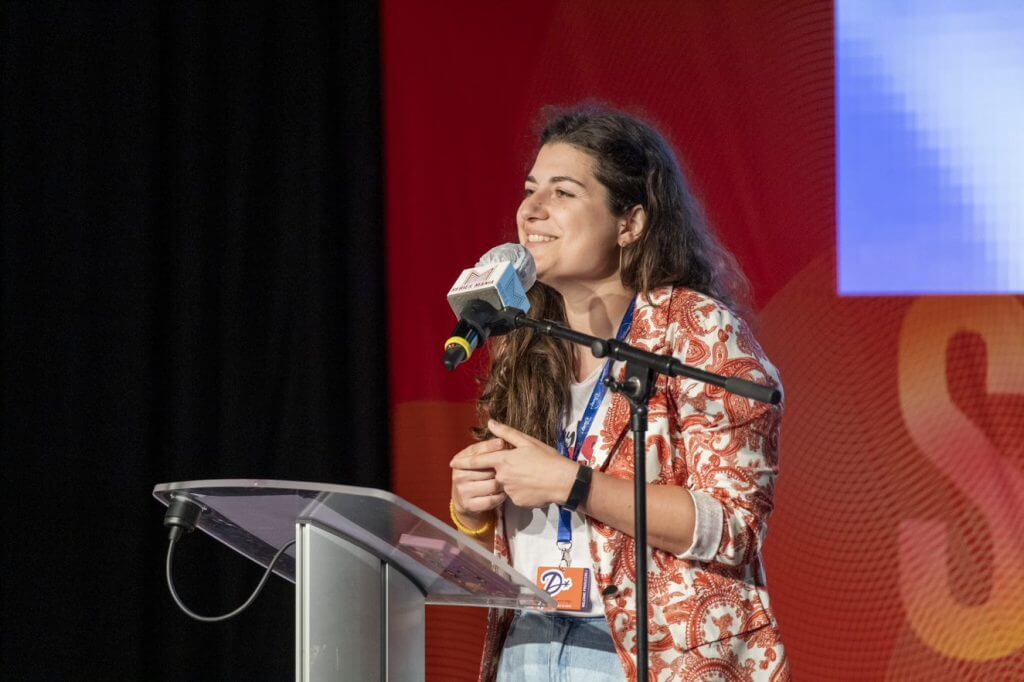 QUICK FACTS
WHO CAN APPLY ?
Emergent screenwriters from worldwide, who have had at least one project broadcast (TV/web series, feature, or short movie).
IMPORTANT: You can apply as a solo writer or as a duo, coming from a partner school or not. We strongly encourage any TV drama writer with professional experience to apply.
Who are the partner schools ?
• Serial Eyes (DFFB, Berlin – Germany)
• The London Film School (London – United Kingdom)
• Midpoint (Prague – Czech Republic)
• Scuola Holden (Torino – Italy)
• Sam Spiegel Film School (Jerusalem – Israel)
• La Fémis (Paris – France)


WHAT DO I NEED TO APPLY ?
• A one-page concept describing the series project that you want to work on during Writers Campus (the project must not have a producer attached). It must also be live-action fiction, we won't accept documentaries or animation.
• A personal statement to let the selection committee know why you want to tell the story you are applying with, why you are the ideal voice to tell it, and why now. We want to know what makes you a unique voice and how you will contribute to the global creative community of audiovisual content. We particularly encourage women and members of traditionally underrepresented groups to apply.
• A writing sample, an original TV drama previously written (or the pilot of your series project).
• A resume/short CV. For the duos, please upload both resumes in one PDF.
• Two professional letters of reference, from a producer, broadcaster and/or a faculty member.
WHAT IS THE COST OF THE RESIDENCY ?
Participants lodging, workshop participation and festival attendance are covered. Participants are only responsible for their own travel costs to and from Lille and meal expenses.
WHAT IS THE WORKING LANGUAGE ?
English, which also is the language required for all the application files. Applications written in another language than English will not be considered.
WHAT IS THE DEADLINE TO APPLY ?
You have until Monday, December 20th 2021, midnight (CET) to apply. The applications received by email after this deadline will not be taken into consideration.
For further information, you can refer to our Rules and Regulations, FAQ or contact us directly.
SCHEDULE
02/11/2021: Applications open for Writers Campus
20/12/2021: End of the call for application at midnight (CET).
31/01/2022: Announcement of the selected participants by email.
17/03/2022: Arrival of the candidates in Lille.
From 17/03/2022 to 21/03/2022: Workshops, masterclasses and individual sessions with mentors/tutors at the Creative Bazaar.
From 22/03/2022 to 24/03/2022: Attendance to professional events and meetings during the Forum at Lille Grand Palais.
The selected writers must be available to participate in the whole week of the writing training.
APPLY NOW
In order to apply, please fill the online submission form below before the deadline.
By applying, you accept the Rules and Regulations detailing the eligibility criteria.