The Co-Pro Pitching Sessions, a specialized pitching and networking event held in Lille in June 2021, are Series Mania Forum's oldest and most renowned program. TV series such as The Head, Freud or No Man's Land were introduced for the first time during the Co-Pro Pitching Sessions.
Each year, the Coproduction Forum chooses 15 projects for series seeking international financing, which are then presented by their creators and producers to an audience of key industry decision-makers from some of the leading production companies and broadcasters in the world.
A prize of 50,000 euros is given to the best project chosen by a professional jury.
The pitching sessions are followed by tailor-made individual meetings with broadcasters, distributors, producers, public and private funds.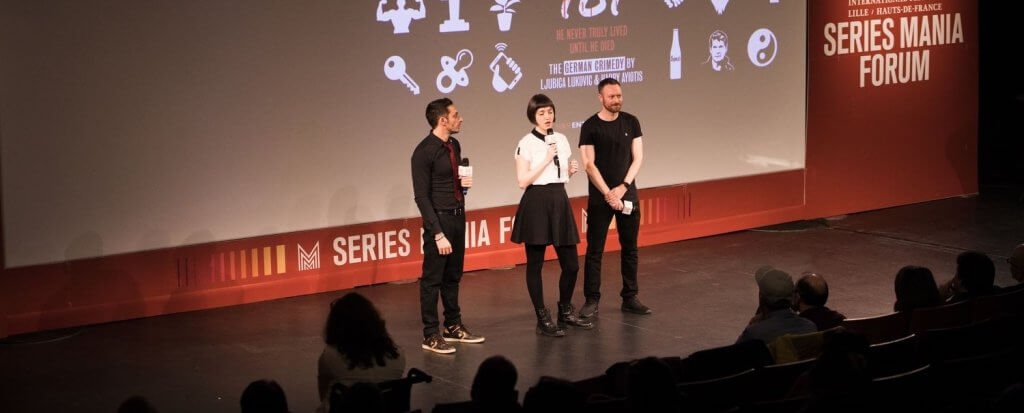 Who can apply?
Any producer with a drama series seeking international financing and co-production partners.
Projects selected for another market or festival will not be eligible.
A production company may submit as many projects as it wishes to the Co-pro Pitching Sessions.
Submission of projects is free.
What do I need to apply ?
The following document is required for any submissions (in English or French language):
• A five-page mini-bible: this document should include any information useful to get a presentation of the project (series synopsis, characters' arcs, author statement,…)
And if available:
• A few photos/moodboard/visuals/illustrations of the project
• Pilot or episode scripts
• A provisional production timetable
• A financing plan
What is the application deadline ?
Friday, March 5th, 2021 at midnight (CET).
SCHEDULE
2020/10/19: Call for project opens
2021/03/05: closing date for submission
April 2021: announcement of the official selection
April 2021 – June 2021: pitching coaching sessions
2021/05/31: Technical rehearsal at Lille Grand Palais
2021/06/02: Pitching Session at Series Mania Forum in Lille
1rst to 3rd of June: one-to-one meetings with potential partners
Apply now !
If you have any further questions, please do not hesitate to contact us at pitchingsessions@seriesmania.com