During the press conference announcing the 2023 official selection, the artistic director of Series Mania presented the works that will premiere at the Festival. Below is an edited transcript of the presentation.
JURY – INTERNATIONAL COMPETITION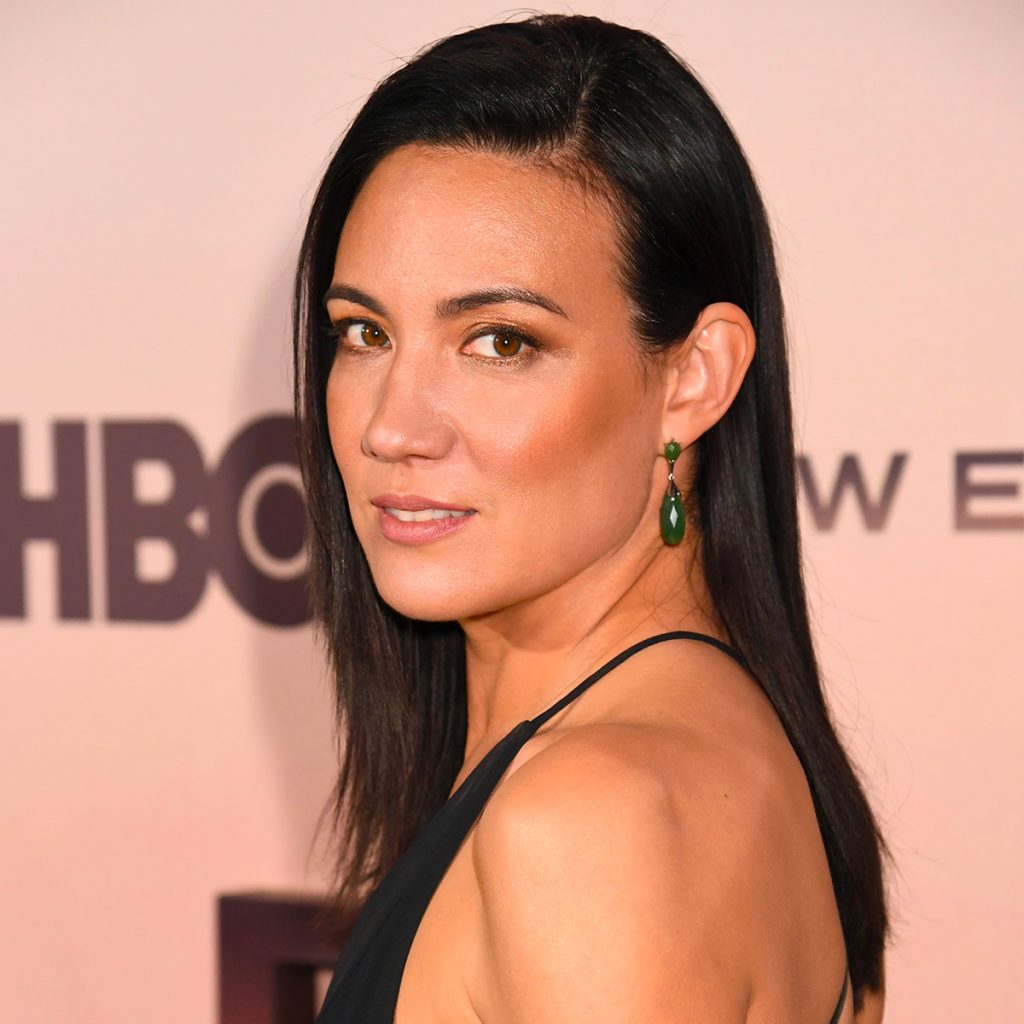 LISA JOY
(President)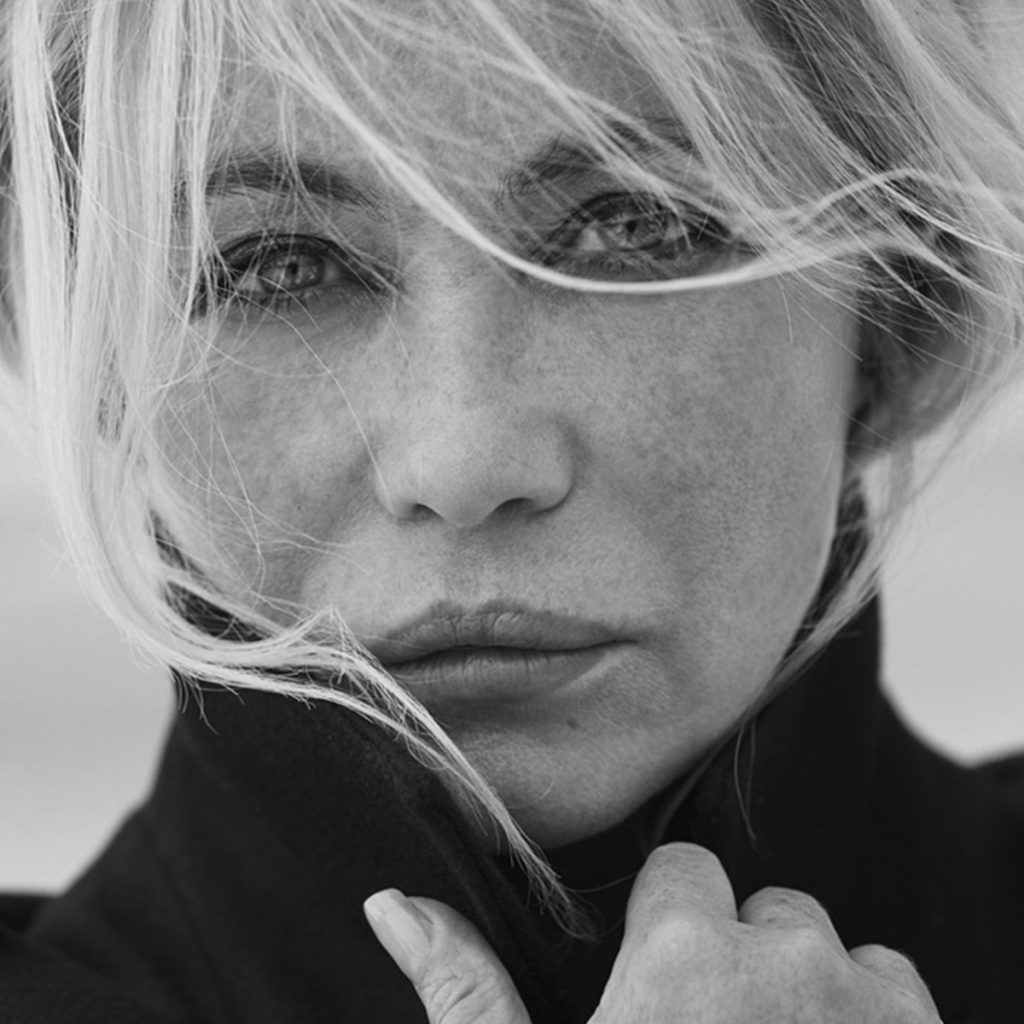 EMMANUELLE BÉART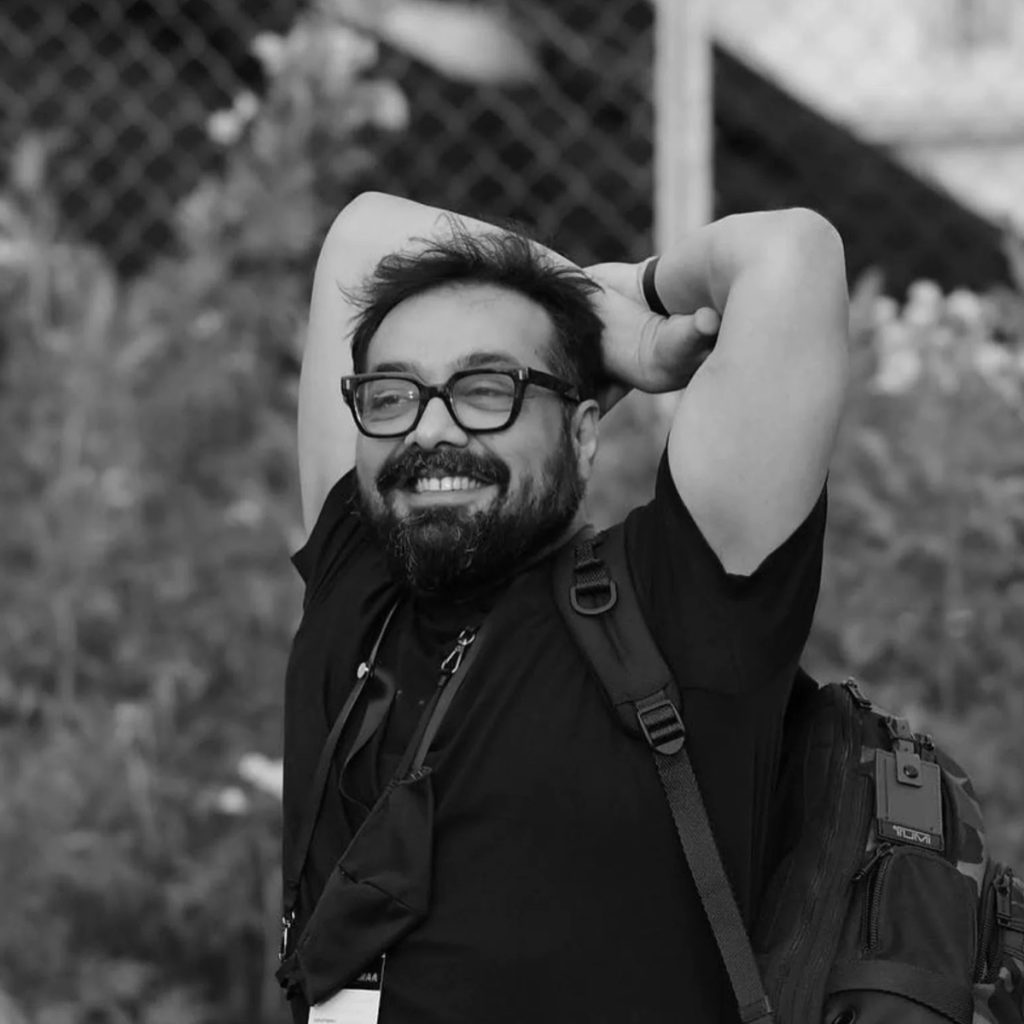 ANURAG KASHYAP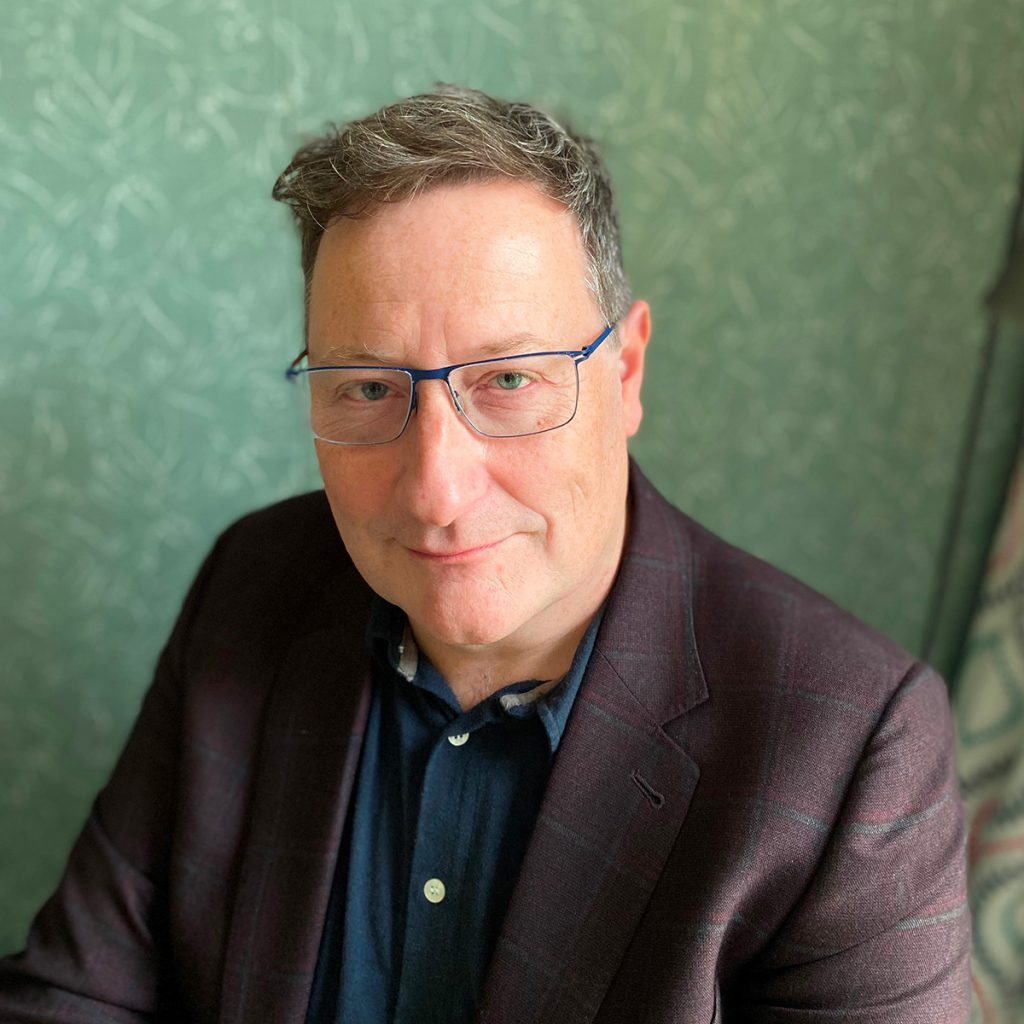 CHRIS CHIBNALL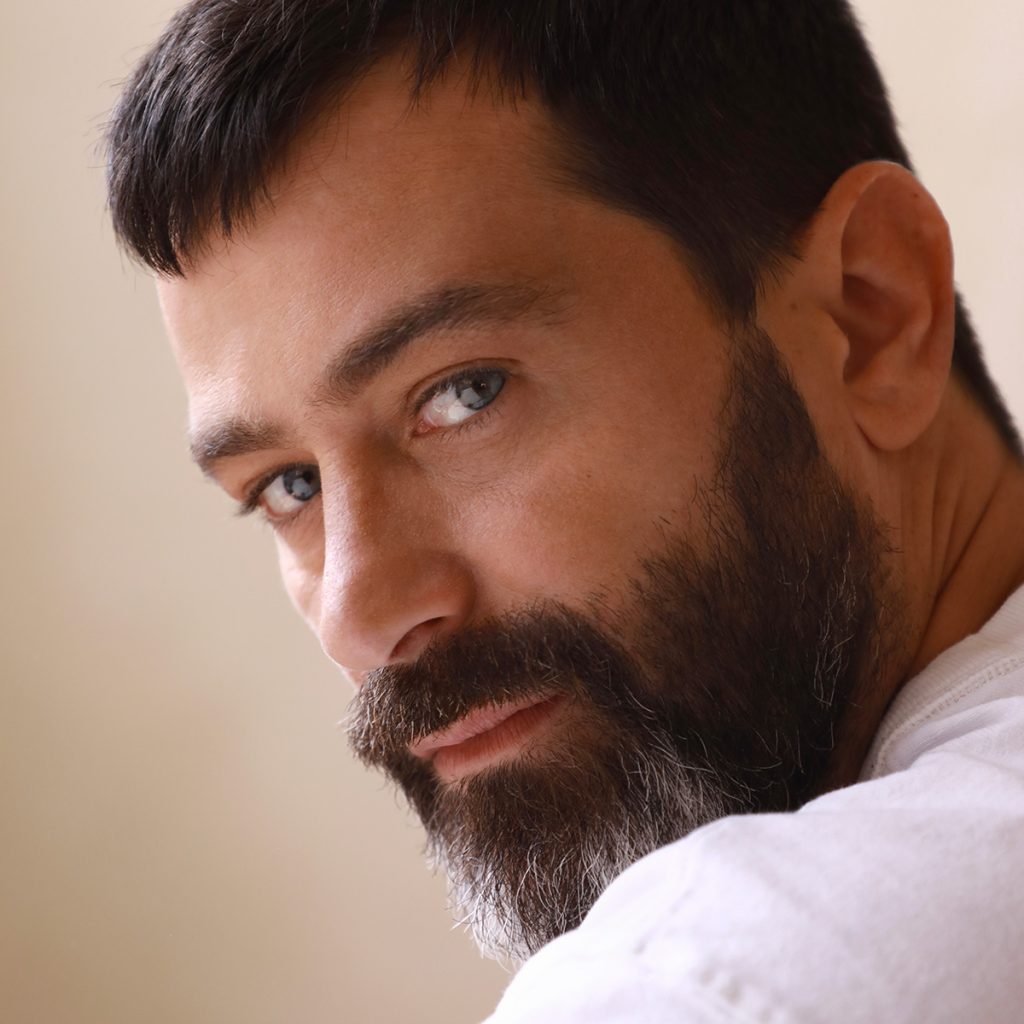 YEHUDA LEVI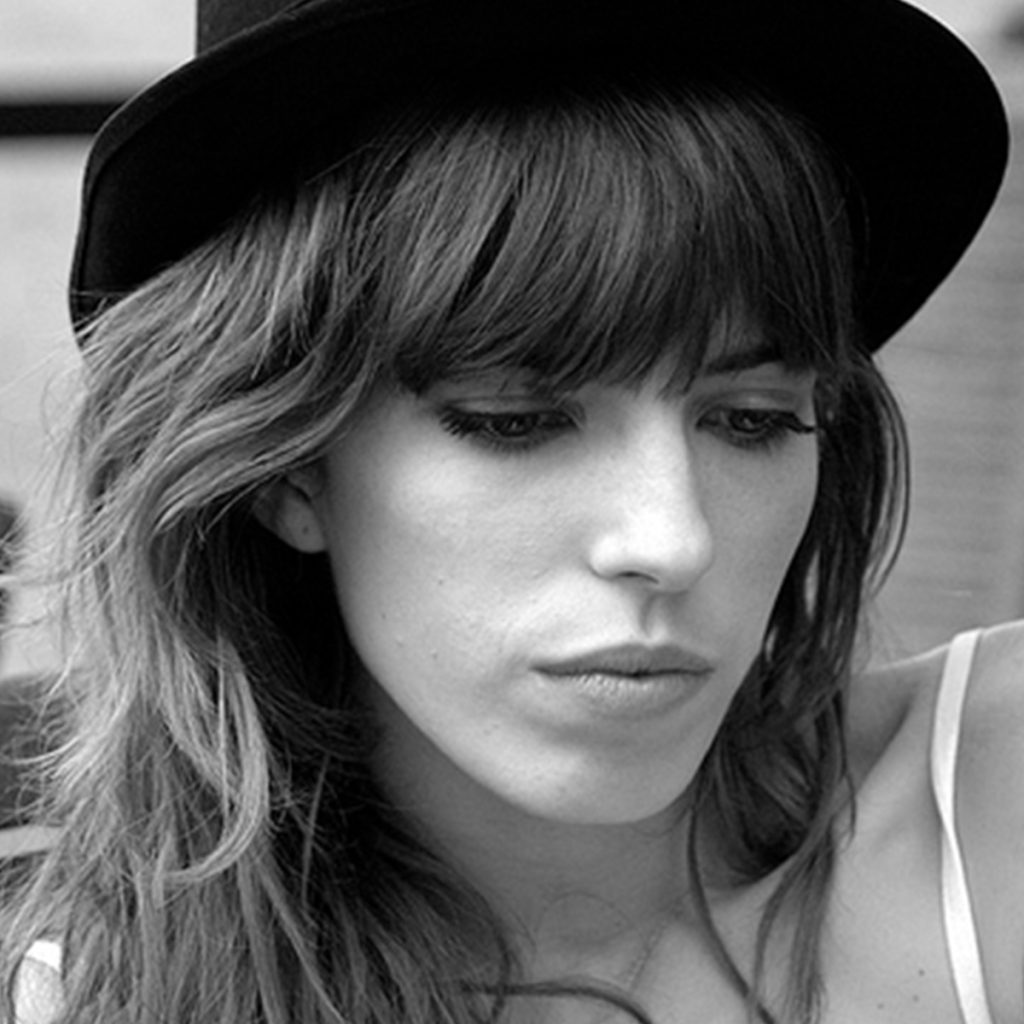 LOU DOILLON
JURY – INTERNATIONAL PANORAMA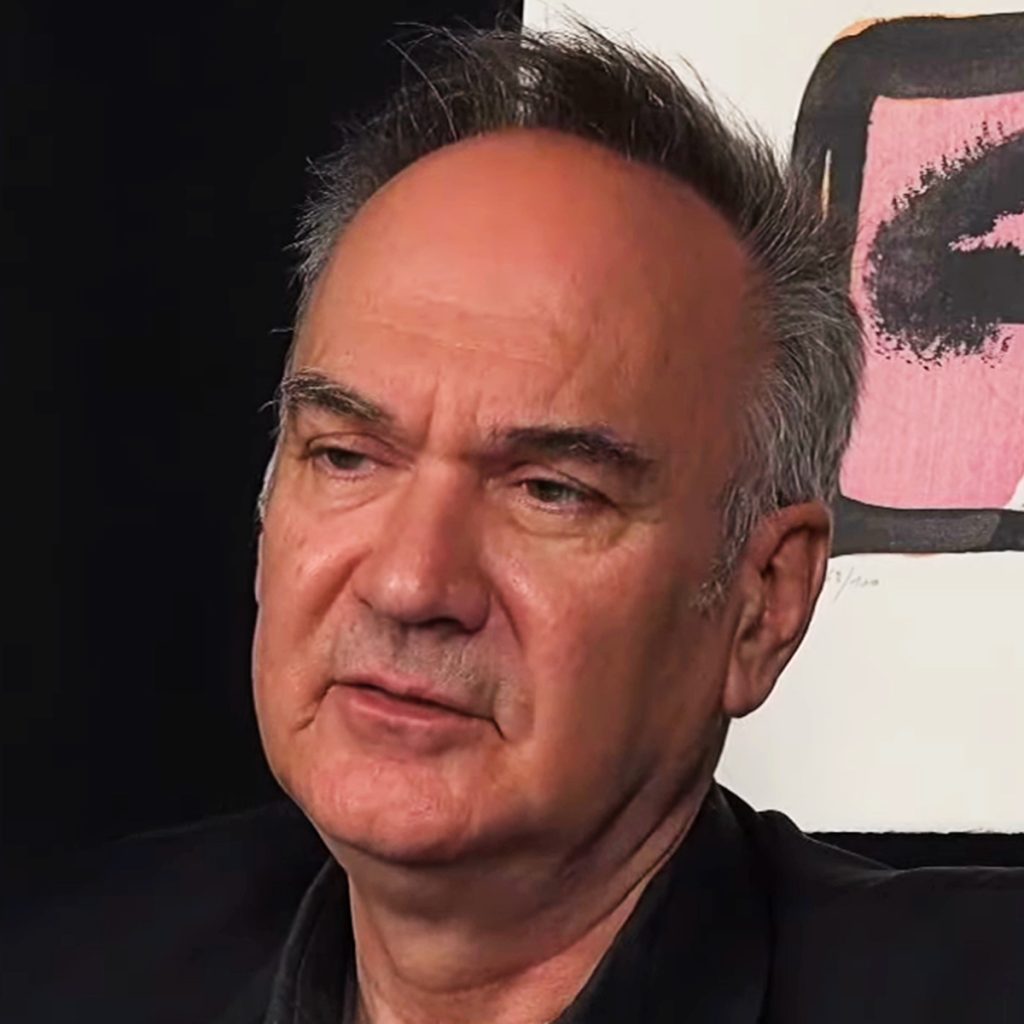 HERVÉ LE TELLIER
(President)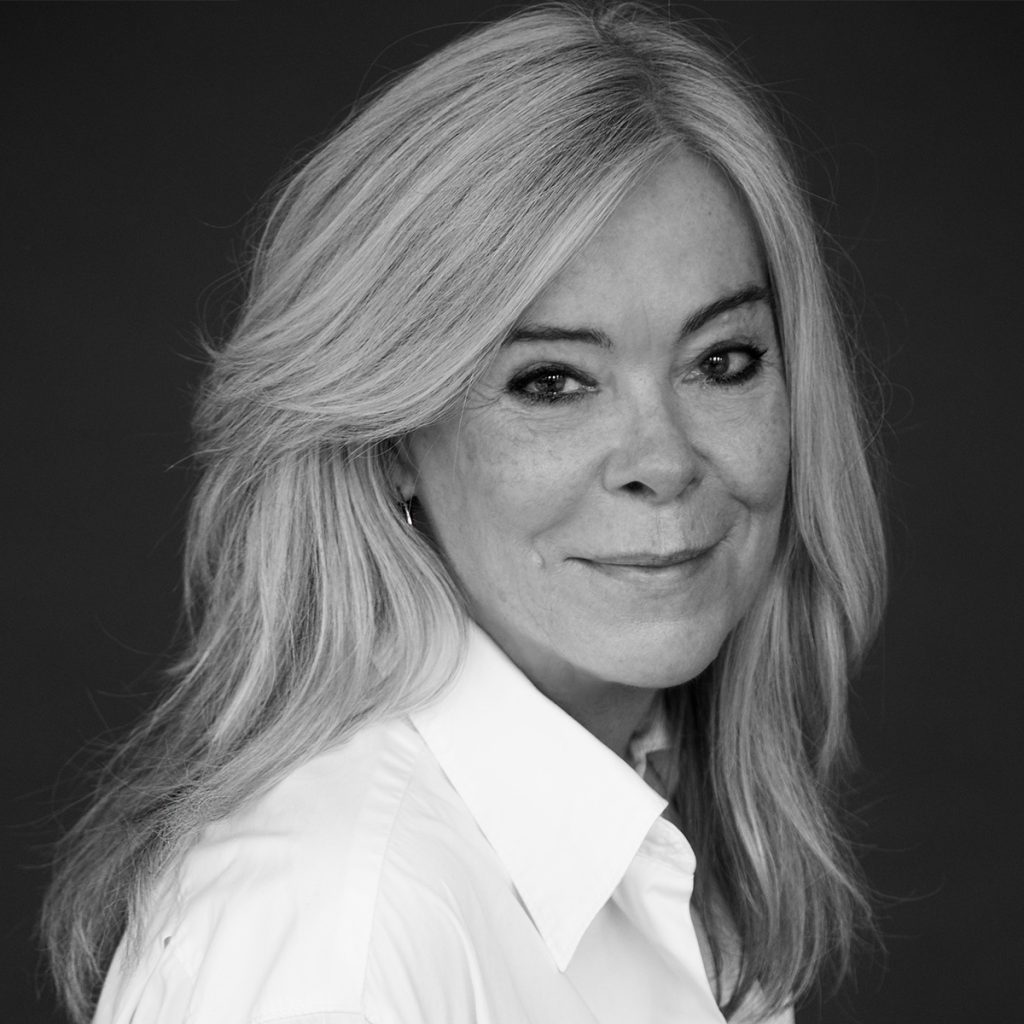 LONE KORSLUND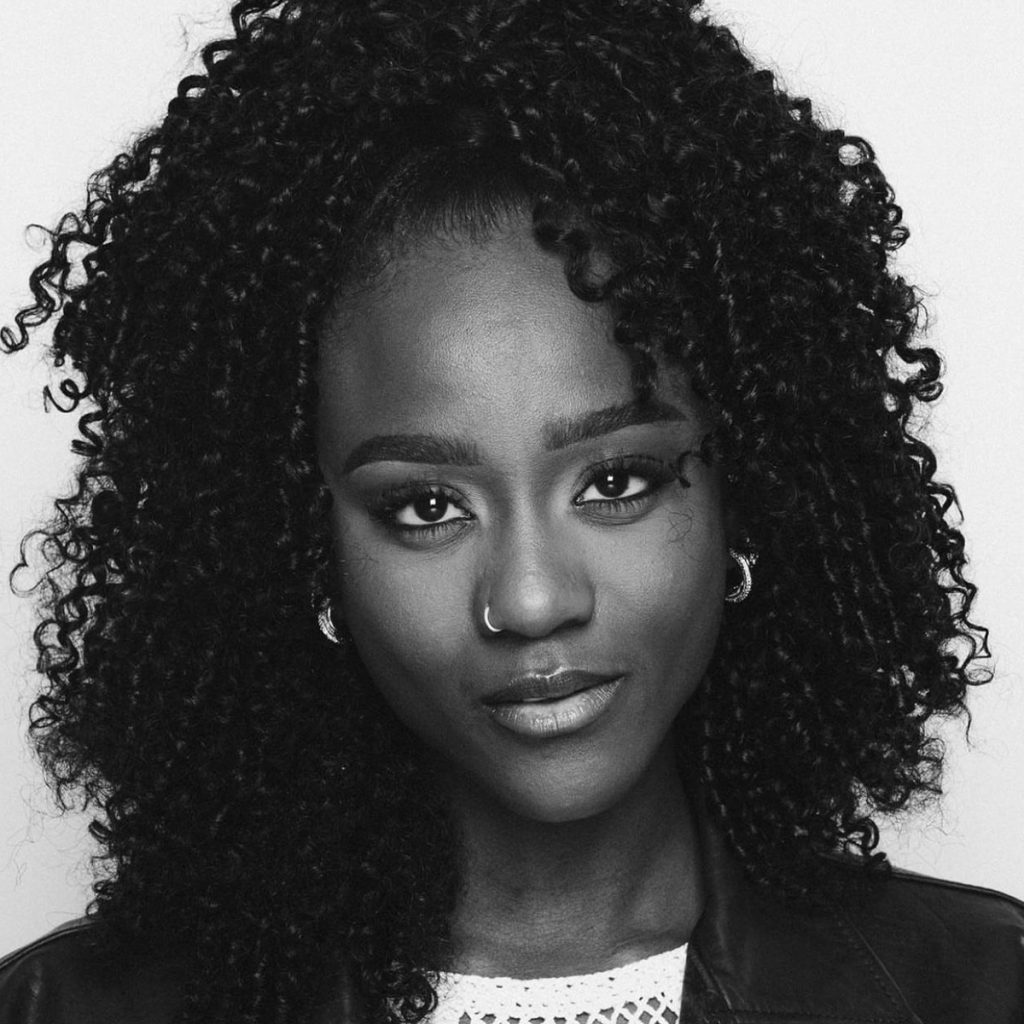 ASSA SYLLA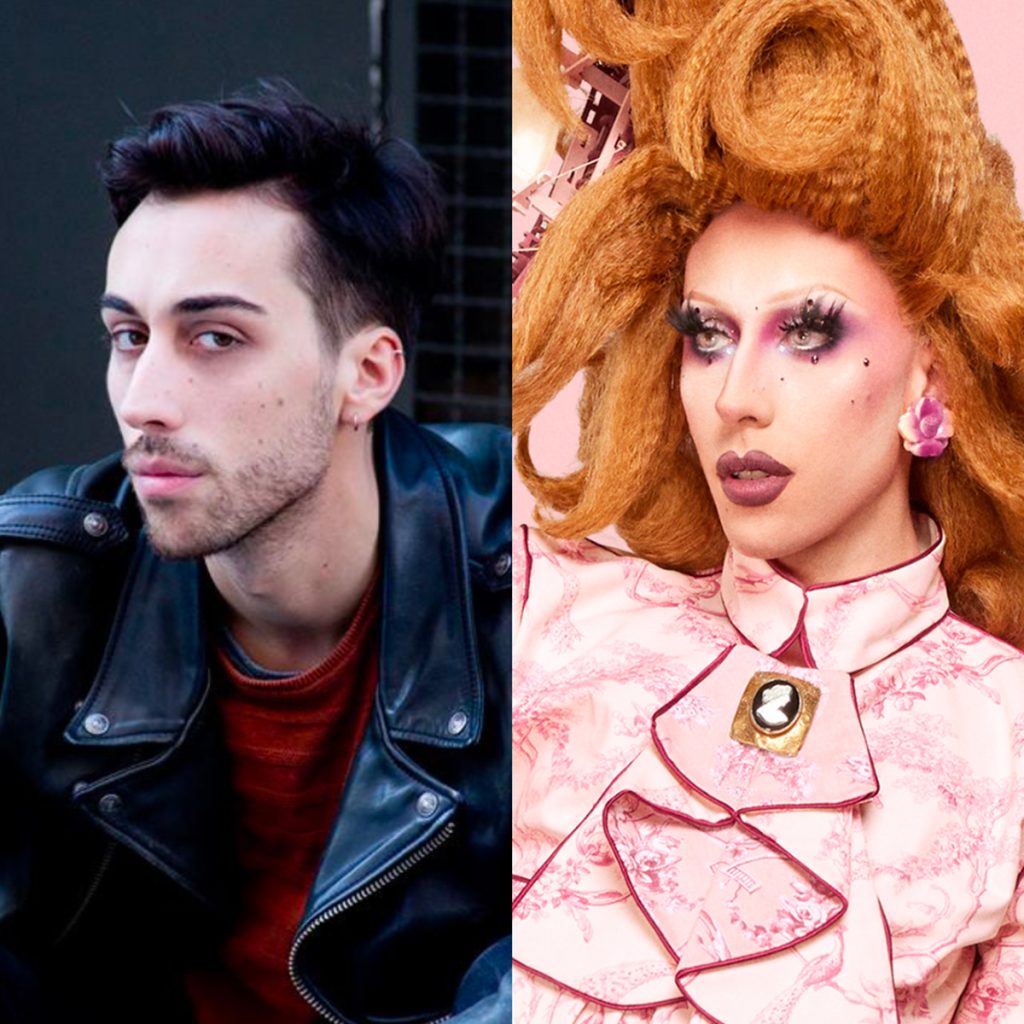 HUGO BARDIN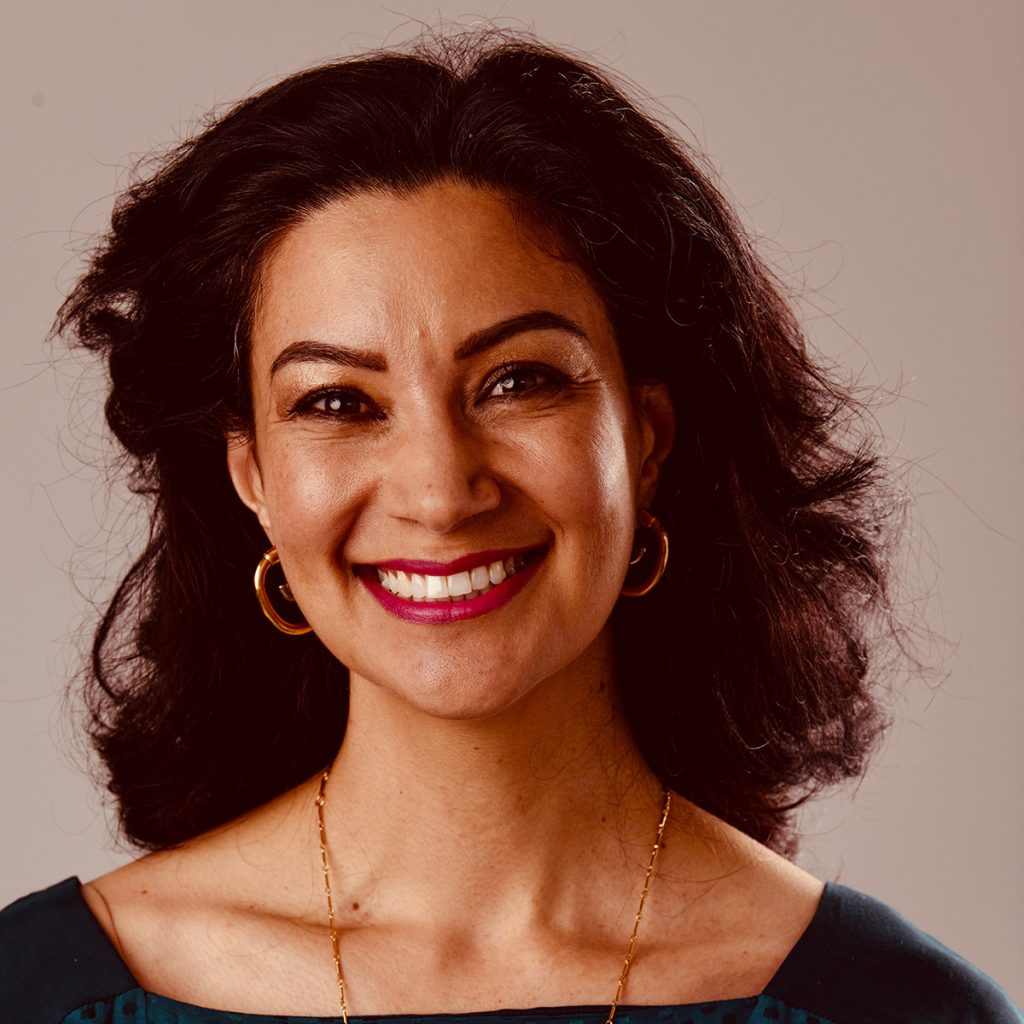 JANDIZ CARDOSO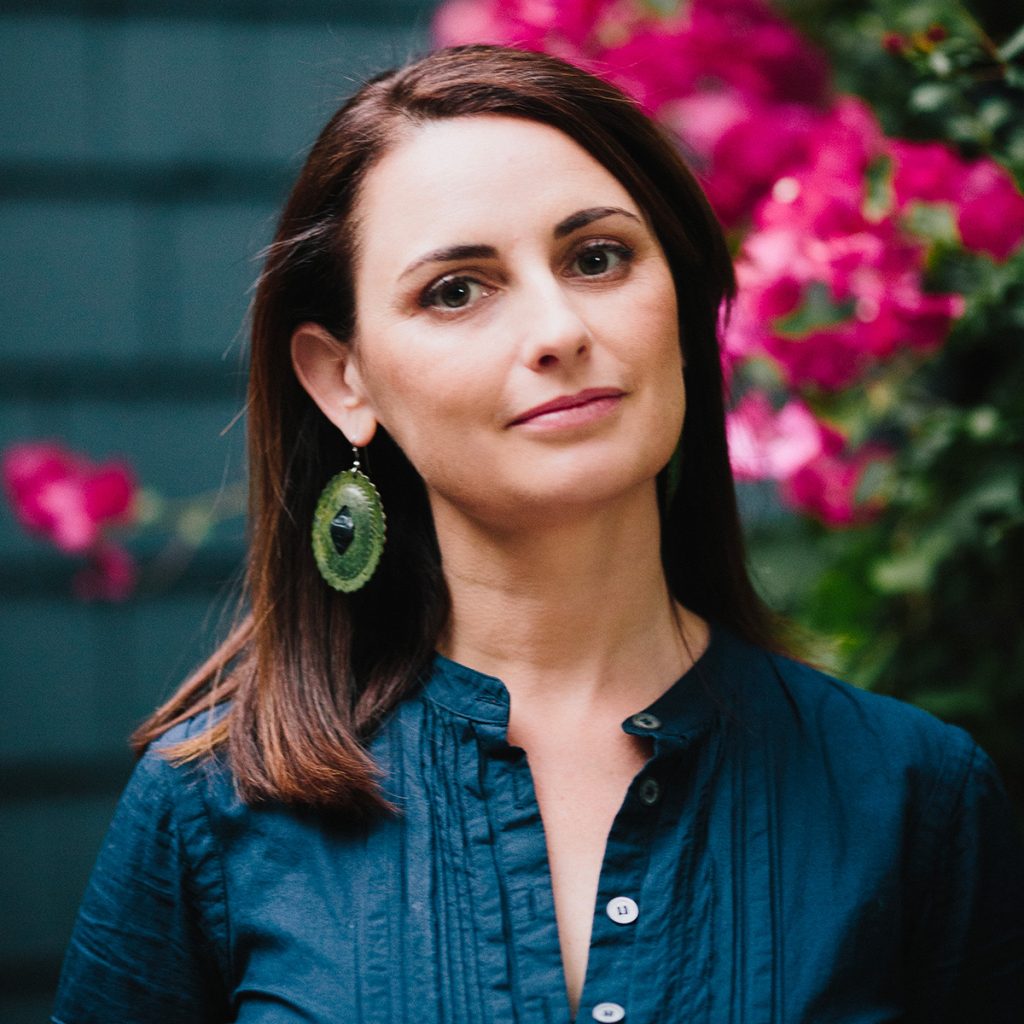 LILA BYOCK
MASTERCLASSES
PHILIPPINE LEROY BEAULIEU
opening & closing NIGHTS
greek salad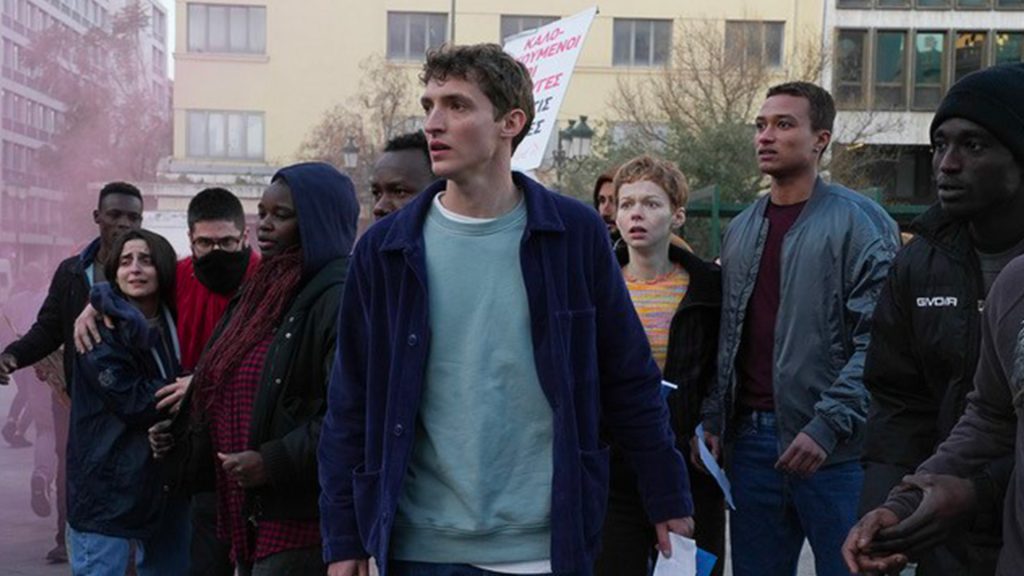 WORLD PREMIERE
FRANCE
PRIME VIDEO
The serial sequel to the popular movie trilogy Pot Luck (The Spanish Apartment) takes us to Athens, a city divided by the economic and migrant crises. Socially engaged and truly international, Greek Salad artfully combines the efficacy of Cédric Klapisch's comedies and the issues young people are facing today.
transatlantic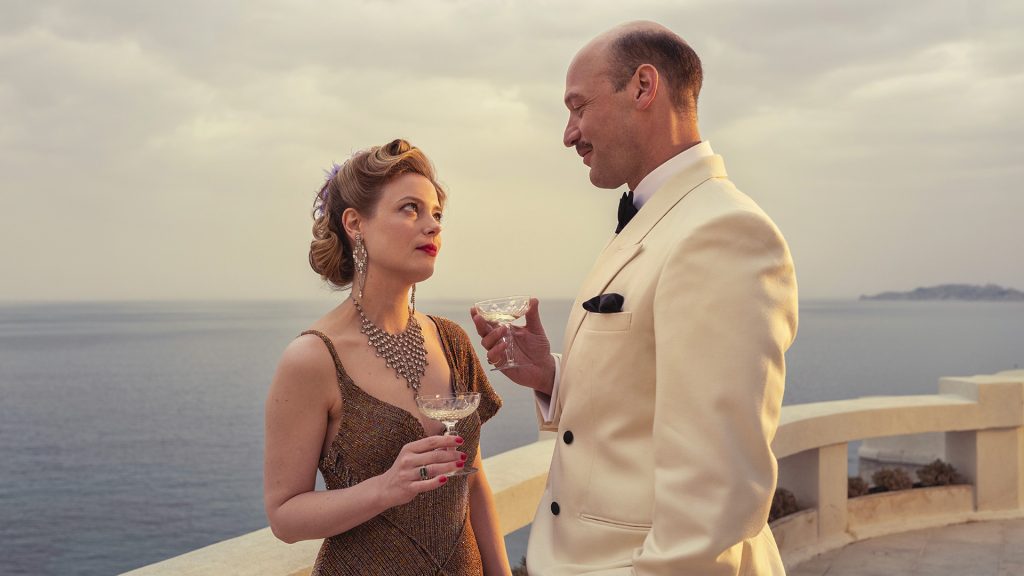 WORLD PREMIERE
germany
NETFLIX
Set in Marseille, the new series by Anna Winger, creator of Unorthodox, is woven around little-known historical facts and tells the story of Varian Fry, the American journalist sent by the Emergency Rescue Committee, who helped thousands of Jews escape France in 1940. Transatlantic is a cheering and touching saga, with a star-studded cast led by Gillian Jacobs (Community), Corey Stoll (House of Cards), Grégory Montel (Call my Agent) and Lucas Englander (Parliament).
INTERNATIONAL COMPETITION
DROPS OF GOD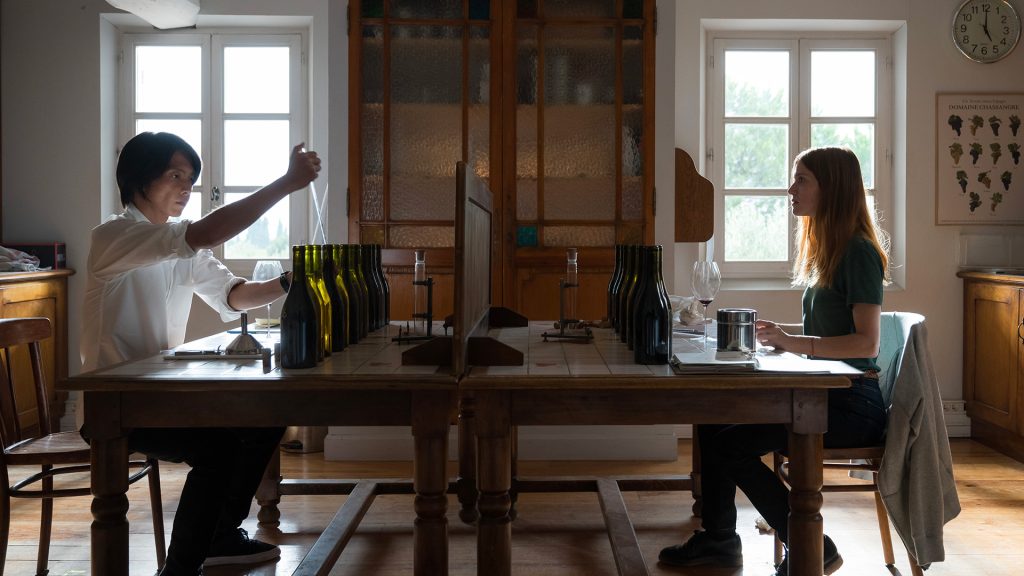 WORLD PREMIERE
France, US, japAn
apple tv+, France télévisions, hulu japan
This epic adaptation of Tadashi Agi's renowned manga explores the finest details of enology on a delicious journey between Tokyo and the French vineyards. Starring Japanese actor and singer Tomohisa Yamashita (Alice in Borderland S2, The Head) and directed by Oded Ruskin (No Man's Land).
HAVEN OF GRACE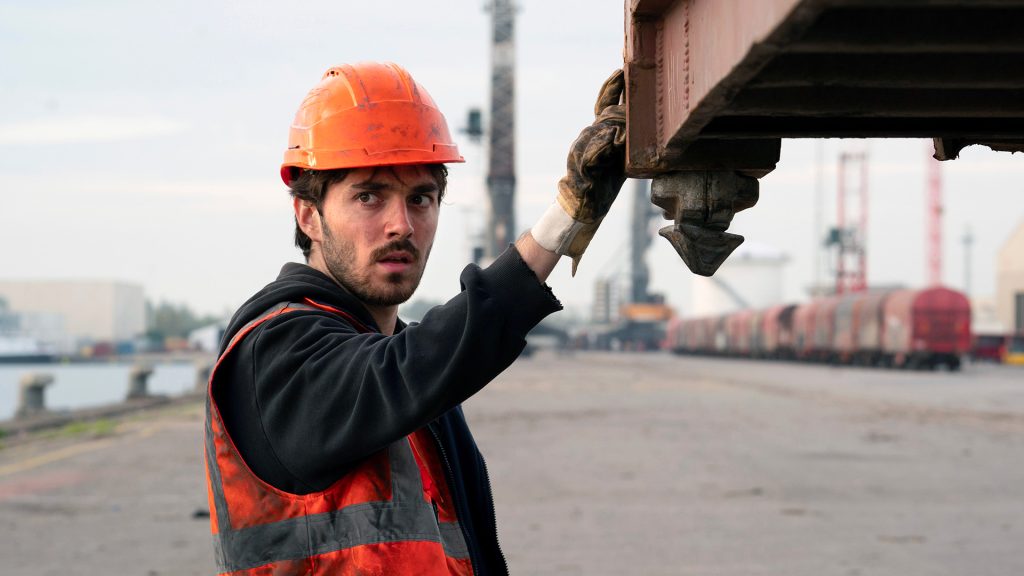 WORLD PREMIERE
France
arte
Filmed by Magnetic Beats director Vincent Maël Cardona, this is the tragic story of the lies and redemption of a unionist's family confronted with drug trafficking in the docks of Le Havre. Starring a quality cast led by Olivier Gourmet, Panayotis Pascot and Pierre Lottin.
red skies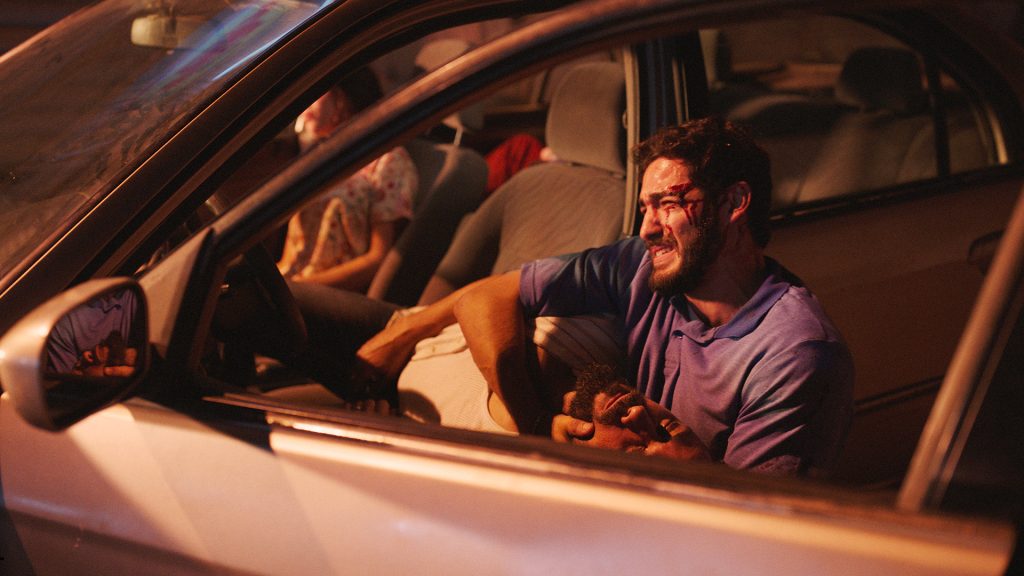 WORLD PREMIERE
israEl
reshet 13
Red Skies is the first series co-written by an Israeli-Palestinian team, including the authors of No Man's Land and the director of Shtisel. It is a powerful and solid series about a double drama: war and the split within the people who endure it. This action story explores for the first time on screen the second Intifada and takes us to the heart of the Israeli-Palestinian conflict.
the power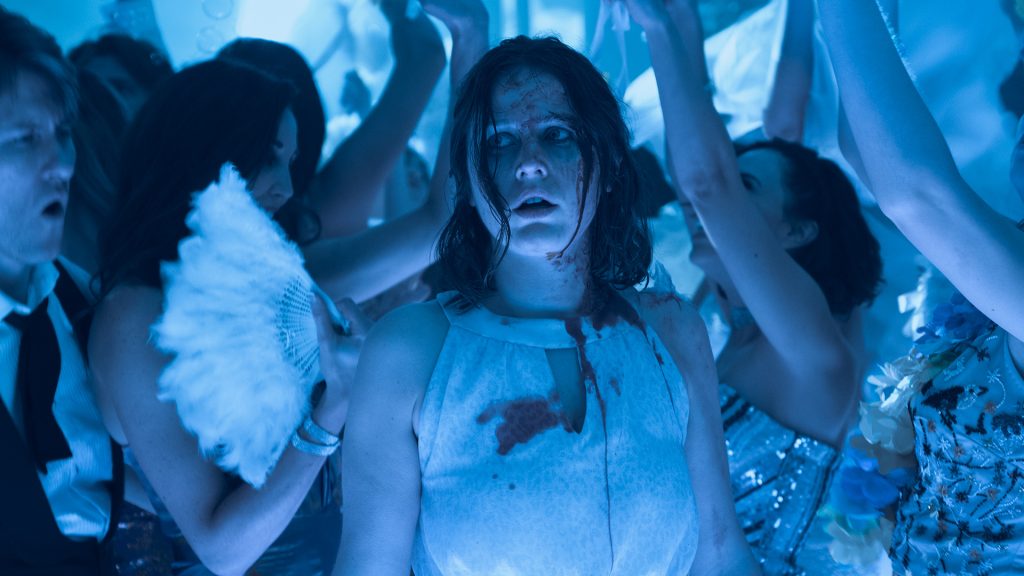 WORLD PREMIERE
US
PRIME VIDeO
By the producers of Chernobyl and The Baby, starring Australian actress Toni Collette, a fantasy series set in a world where the physical balance of power between men and women switches when electric arcs emerge from the fingers of teenage girls all around the world.
milky way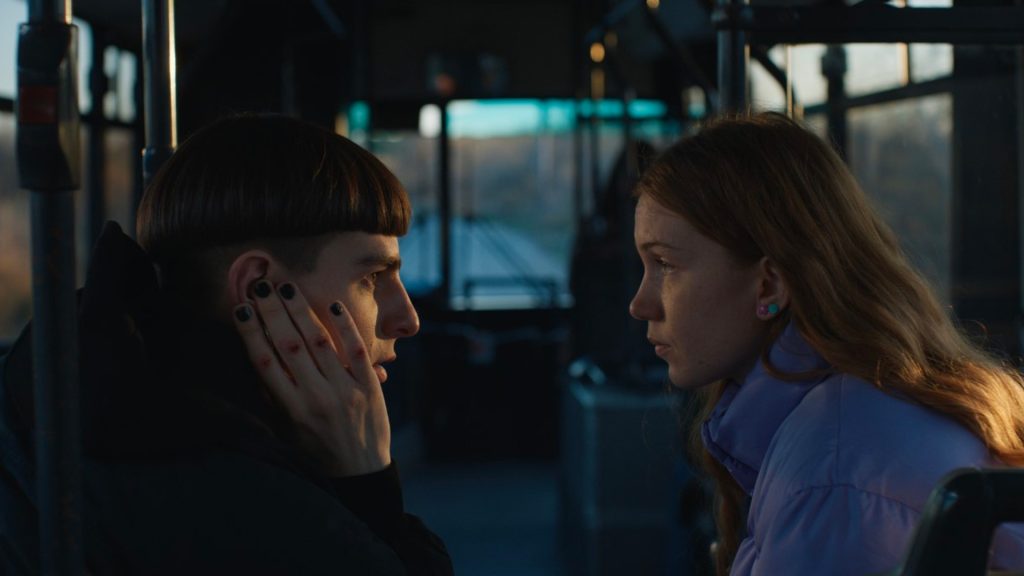 WORLD PREMIERE
GREECE
mega TV
A poetic series which transports us to the dreamlike landscapes of the Greek mountains. Created by Vasilis Kekatos, winner of the Short Film Palme d'Or in Cannes in 2019, Milky Way with its touching approach on friendship and coming-of-age. 
the actor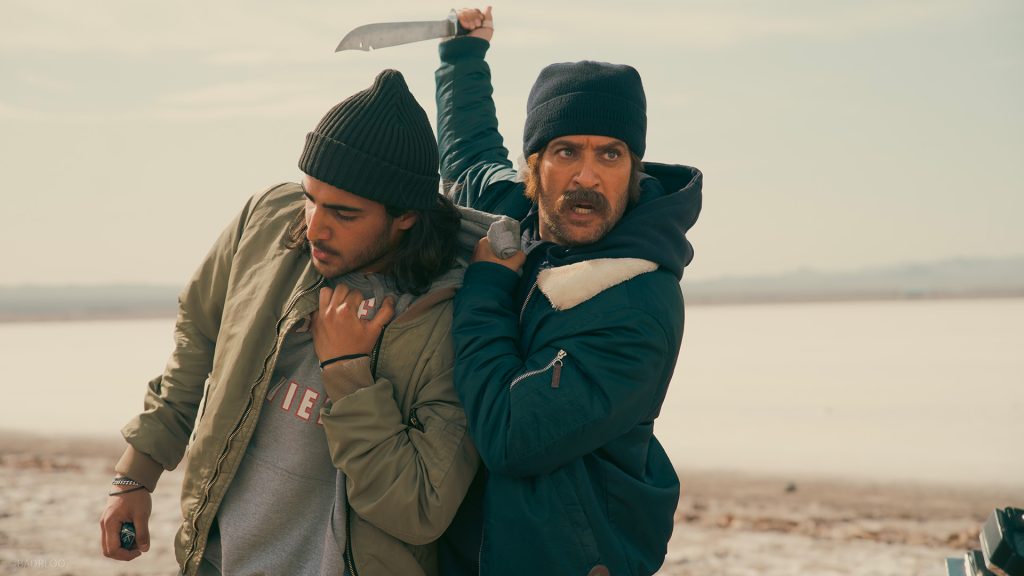 INTERNATIONAL PREMIERE
iran
filimo, NAVAMA
The first Iranian series ever selected in the International Competition, The Actor depicts the improbable adventures of two unemployed actors who get hired to play unlikely roles in real life. A mise en abyme which illustrates the creativity and strong drive expressed in Iranian cinema, starring Navid Mohammadzadeh (Just 6.5, Leila's Brothers)
FLEETING LIES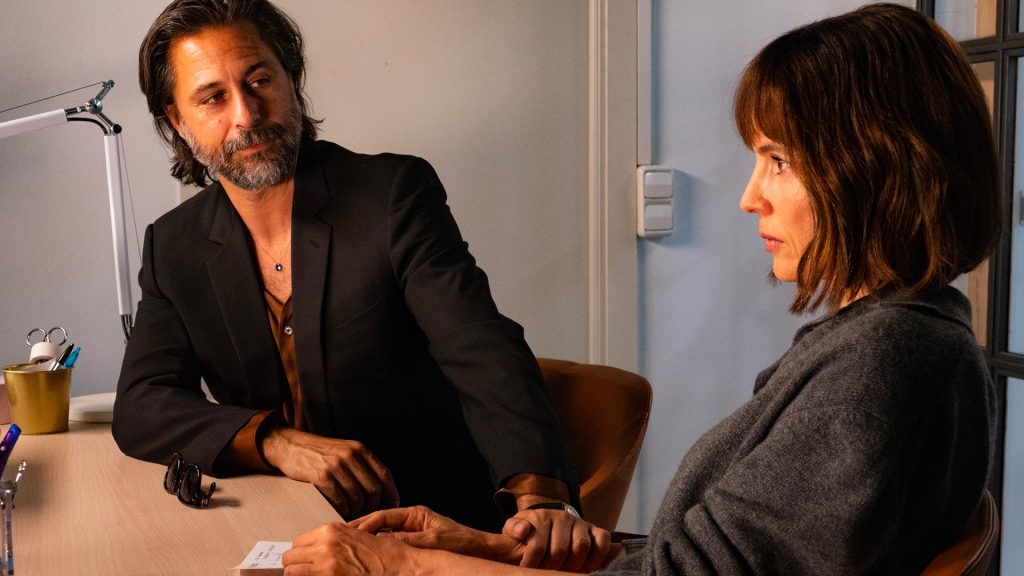 WORLD PREMIERE
SPAIN
PARAMOUNT, EL DESEO
The first series produced by the Almodóvar brothers proper to their style with an exceptional cast (Elena Anaya, Hugo Silva, Pilar Castro & Quim Gutiérrez), is an elegant and delightful comedy about appearances and the obsession of beauty and success leading to the temptation of lying.
the fortress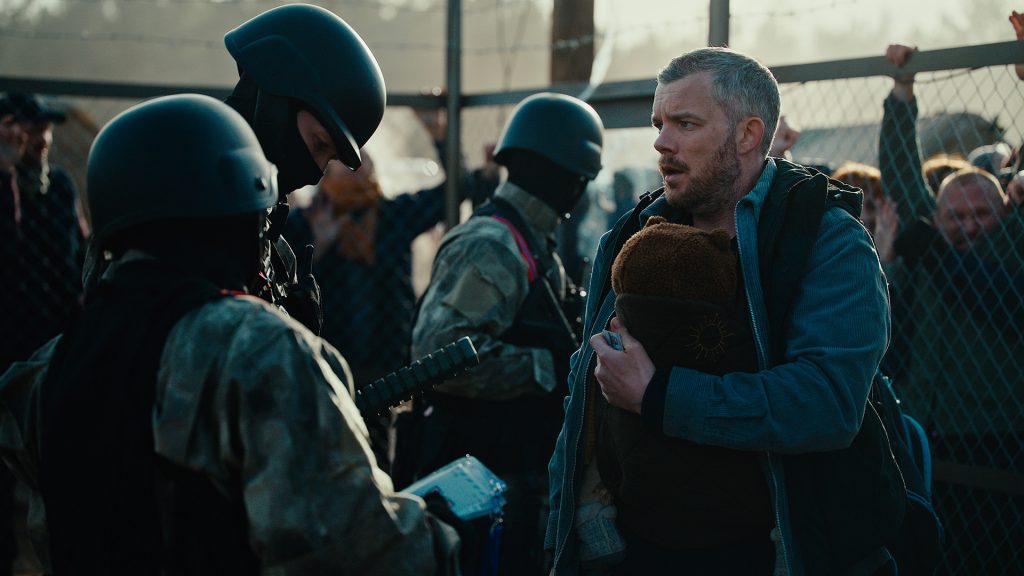 WORLD PREMIERE
norway
VIAPLAY
This futuristic series featuring Russell Tovey (Years & Years) echoes current debates, as it questions the relevance of migration policies while putting the subject of resource depletion at the heart of the action.
french competition
aspergirl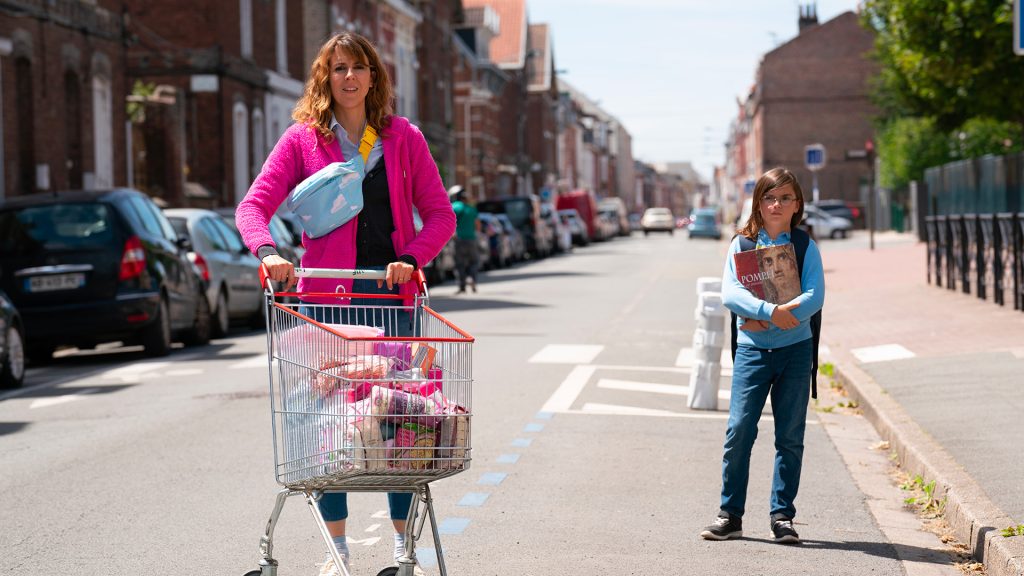 WORLD PREMIERE
france, BELGIUM
ocs
This personal series tackles a social issue which is rarely brought up on television. Through its touching portrait of a mother and her son who both have Asperger's syndrome, Aspergirl is a call for kindness and tolerance.
polar park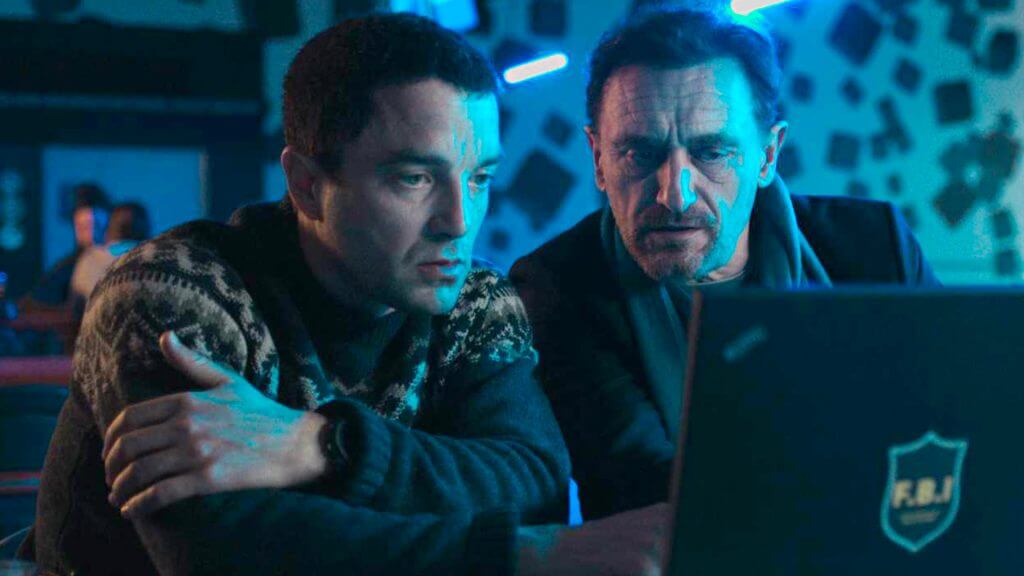 WORLD PREMIERE
france
ARTE
A stylized detective comedy by Gérald Hustache-Mathieu in which a crime writer lacking inspiration and a sensitive police officer (Jean-Paul Rouve et Guillaume Gouix) team up in Mouthe, the coldest town in France, to confront a serial killer obsessed with art.
bardot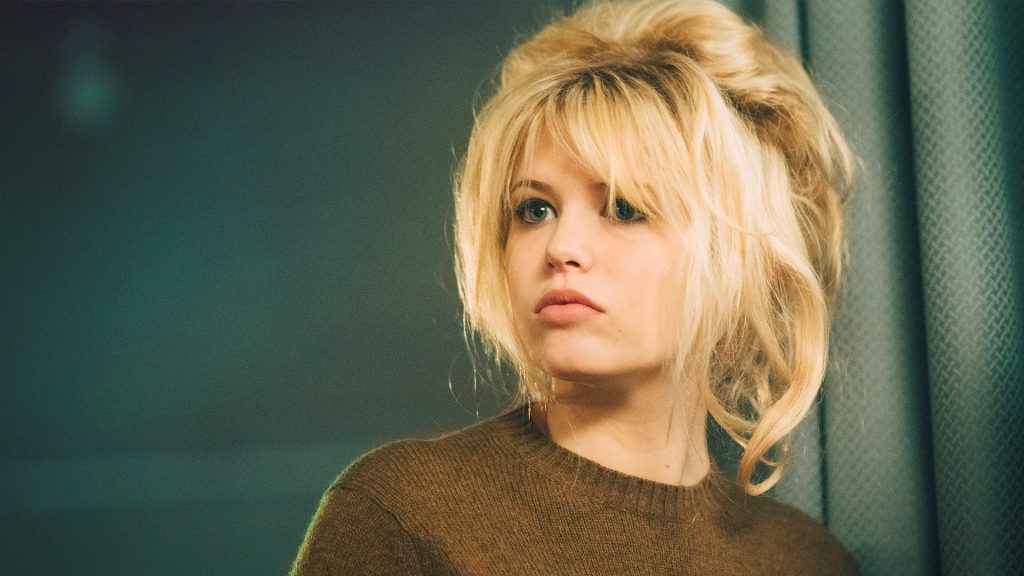 WORLD PREMIERE
france, italY
FRANCE télévisions
Danièle and Christopher Thompson retrace the early years of French film icon, Brigitte Bardot. A vintage gem for film-lovers with a golden cast including Julia de Nunez in her first major part, and the great Victor Belmondo as Roger Vadim.
SIX WOMEN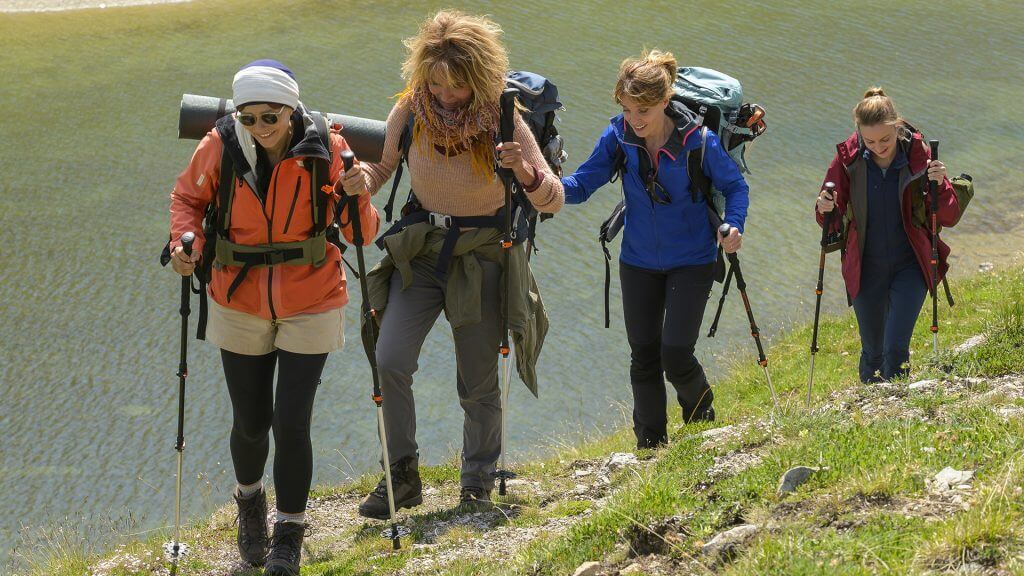 WORLD PREMIERE
france
TF1
Led by a six-star cast, Six Women paints a touching portrait of six women brought together unintendedly by illness. As they refuse to be defined by it, we follow with humor and admiration their climb punctuated with inner battles and self-discovery.
UNDER CONTROL
WORLD PREMIERE
france
arte
This series, which takes place between the Elysée Palace and the Sahel desert region, recounts with humor the uselessness of the political class which revels in believing that everything is "under control". A quirky political series which reminds us of Parliament and Veep, with a brilliant cast (Léa Drucker, Samir Guesmi and Laurent Stocker) created by Charly Delwart and filmed by Erwan Le Duc (Perdrix).
split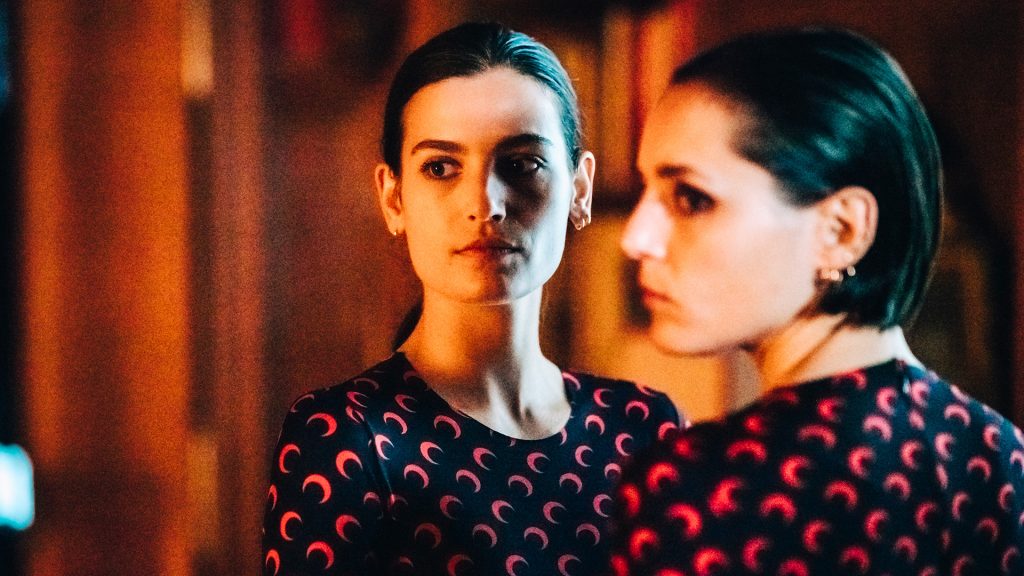 WORLD PREMIERE
france
france.tv slash
Created and filmed by Iris Brey, who specializes in the representation of female sexuality, Split starts from the turmoil which arises between an actress and her body double on a film set to express the major changes experienced by the heroine.
INTERNATIONAL PANORAMA
© Doron Peled
TENGO QUE MORIR TODAS LAS NOCHES
A BODY THAT WORKS
WORLD PREMIERE
ISRAEL
KESHET TV
An intimate and sensitive series exploring an often-controversial topic: the bond between an infertile couple and the surrogate mother carrying their future child. Starring in the role of the father is Yehuda Levi, a winner at Series Mania 2022 and a member of this year's jury.
A THIN LINE
INTERNATIONAL PREMIERE
GERMANY
PARAMOUNT +
How far will you go to save our planet? That is the question posed by this edgy thriller revolving around two activists twin sisters, advocates of civil disobedience, whose relationship is threatened by their respective ethical and moral choices.
oFFWORLD
INTERNATIONAL PREMIERE
SPAIN
movistar +
Five stories directed by prestigious Spanish filmmakers, including Rodrigo Sorogoyen, about the gradual collapse of our civilization following a solar storm that hits Earth, causing a prolonged global power outage. An edifying series about our society's inability to ensure its own survival.
LIMBOLAND
WORLD PREMIERE
indIA, pakistan
An Indian-Pakistani co-production shot in Karachi and the magnificent Hunza Valley. A blend of realism and fantasy, Limboland is a family saga unfolding like a tale, in which ghosts mingle with the living and a family reunion is marked by the crazy decision of a patriarch who has never come to terms with the loss of his first love.
BLACKWATER
FRENCH PREMIERE
SWEDEN
SVT
With all the elements of a classic Nordic noir series, Blackwater tells the tale of a small Swedish community shaken and haunted for several generations by a double murder. Starring Pernilla, Alba and Asta August, Blackwater is an adaptation of Kerstin Ekman's eponymous novel.
DISOBEY
INTERNATIONAL PREMIERE
CANADA
CRAVE (BELL MEDIAS)
In 1989, 21-year-old Chantale Daigle sees her legal right to abortion challenged by her ex-partner who takes out an injunction against her. Resonating with our times, this series reminds us that women's rights are not a given.
funny woman
FRENCH PREMIERE
UK
sky max, OCS
Based on Nick Hornby's bestselling novel, this series stars the fabulous Gemma Arterton as a provincial beauty queen who heads to London in the Swinging Sixties, where she struggles to become an actress and, caught up in the feminist movement, revolutionizes British comedy on TV.
INNERMOST
WORLD PREMIERE
ISRAEL, GERMANY
Multi-award winning director of Ajami and Chained, Yaron Shani brings his method of blurring the lines between documentary and fiction to the small screen, with six intertwined stories brought to life by a host of unforgettable non-professional actors.
la ruta
INTERNATIONAL PREMIERE
SPAIN
atresplayer PREMIUM
A beautifully crafted series and a TV first, La Ruta takes us back in time, from 1993 to 1981, through the eyes of five childhood friends swept up in the La Ruta Destroy clubbing scene that made Valencia, its nightclubs and its bakalao dance music, the nightlife capital for a generation of Spanish youth.
little bird
WORLD PREMIERE
CANADA
CRAVE, APTN LUMI
Through the moving story of Esther who, on the eve of her wedding, tries to piece together her past, Little Bird tackles the controversy of the "1960s scoop" in Canada, when the government forcibly removed thousands of Indigenous children from their families.
NORDLAND'99
INTERNATIONAL PREMIERE
DENMARK
DR
A pure and brilliant stylistic exercise in this American-style, slow-burning thriller about four teens searching for their missing friend in a remote forest village.
I HAVE TO DIE EVERY NIGHT
WORLD PREMIERE
MEXICO
PARAMOUNT +
A multi-character tale of the turbulent 1980s in Mexico City, when the emergence of LGBT countercultures from the capital's party scene comes up against a waning regime and the dramatic arrival of AIDS.
COMEDY COMPETITION
besoin d'amour
WORLD PREMIERE
france
ocs
A porn actor on the way out, Marco Delgado works as a pub bouncer to make ends meet. But for some time now, Marco has been experiencing bizarre symptoms. He collapses, falls unconscious, as if struck down. After studying his brain, doctors diagnose a very strange and rare illness… Marco needs love. If he does not find love, if no one loves him, he will collapse one day and never get up again.
call me dad
WORLD PREMIERE
DENMARK
viaplay
Emil, a 25-year-old Danish man and the pictured perfect son is prepared to accept anything in order to avoid conflict in his life. Even the romance between his mom and his best friend. Starring Alex Hogh Andersen (Vikings).
everyone else burns
FRENCH PREMIERE
UK
CHANNEL 4
The hilarious story of a family who are members of a Christian cult that believes the apocalypse is nigh. Little did they know that the end of the world would come in the form of their teenage daughter, who wants to go to university ! With jokes aplenty, Everyone Else Burns will definitely convert you…
the lovers
WORLD PREMIERE
UK
SKY
Need a bit of love? This romantic comedy-drama will sweep you off your feet as Johnny Flynn (Stardust) and Roisin Gallagher (The Dry) fall in lust (or is it love?) at first sight.
RICTUS
WORLD PREMIERE
france
ocs
What would happen if we were no longer allowed to laugh? That's the question Arnaud Malherbe and Marion Festraëts (Moloch) ask in this wild dystopian comedy. With its pop-art feel and pastel hues, the series features Fred Testot as a madcap laughter inspector.
ROMANTIC GETAWAY
FRENCH PREMIERE
UK
SKY
A modern Bonnie & Clyde led by two stars of contemporary British comedy, Romesh Ranganathan and Katherine Ryan, in desperate need of cash to pay for their IVF treatment.
SPECIAL SCREENINGS – OUT OF COMPETITION
NEW SEASONS premieres
LES BRACELETS ROUGES – Nouvelle génération
hpi
s3
WORLD PREMIERE
france
tf1
Morgane Alvaro and her sidekicks are back ! In this new season, a little more somber than the previous ones, our favorite heroine from Lille will have to dodge the 1001 traps that are set up for her. What about her crush on Karadec ?
jeune et golri
S2
WORLD PREMIERE
france
ocs
In this continuation of the adventures of the lively Prune, Alma (played by one of the best newcomers from Chair Tendre, Saül Benchetrit) has certainly grown up! This sweet tale about the love we have for other people's children and the need to understand where we come from is carried by characters that are as funny and deliciously childish as ever.
LES bracelets rouges : nouvelle génération
FRENCH PREMIERE
france
tf1
A new chapter of Bracelets rouges begins and we follow a new group of teenagers who, despite being hospitalized with serious diseases in Arcachon, get on with their lives and all the drama, love stories and friendships that entails…
THE KINGDOM EXODUS
new season
FRENCH PREMIERE
DENMARK
VIAPLAY, DR
25 years on, the long-awaited sequel of Lars von Trier's cult series which combines burlesque and the supernatural in the haunted hallways of a Danish public hospital.
special screenings
BLACK SANTIAGO CLUB
WORLD PREMIERE
BENIN, SENEGAL, FRANCE
CANAL + PREMIERE
The only African series to be presented at Series Mania this year, Black Santiago Club is a musical thriller that recounts the adventures of this legendary band, creator of Afrobeat, unfairly unrecognized and forgotten by history. Co-directed by Toumani Sangaré (Wara) and Tiburce Bocovo.
DUTY AFTER SCHOOL
WORLD PREMIERE
SOUTH KOREA
TVING, CJ ENM
An evening not to be missed, for K-drama fans and beyond, with this fantasy series about a class of high-school students forced to join the army in order to fight an alien invasion.
JUSQU'ICI TOUT VA BIEN
WORLD PREMIERE
FRANCE
Netflix
Jusqu'ici tout va bien is comedian Nawell Madani's first series, which stars herself in the lead role. This tense series stresses the importance of sisterhood and family, and the struggles that women of color still have to face in order to find their place in the media industry.
NOLLY (full series)
INTERNATIONAL PREMIERE
UK
ITVX
A flawless new work by the great Russell T. Davies about the star of an English soap opera who is suddenly fired after a 20-year reign on TV: a choice role for the brilliant Helena Bonham Carter !
RABBIT HOLE
INTERNATIONAL PREMIERE
US
PARAMOUNT+
Kiefer Sutherland, the master of espionage, returns to our screens as a corporate spy surrounded by new technologies, in this thrilling, paranoid series.
THE SWARM
FRENCH PREMIERE
germany, belgium
ZDF, FRANCE TÉLÉVISIONS, VIAPLAY, RAI, HULU JAPAN, ORF, SRF
An environmental thriller with an international cast that includes Cécile de France, our guest of honor. An unidentified underwater entity suddenly rebels against mankind and the thoughtless way it treats the oceans. Tackling the theme of ecological disaster, this series, produced by the Alliance, takes a stand on the collective responsibility of our societies and delivers a powerful and crucial message.
Cults and documentaries
LES GÉNÉRIQUES DE SÉRIES
FRANCE
CANAL +
The exhibition on opening titles hosted at the Tri Postal is a good opportunity to present Olivier Joyard's documentary on this topic, followed by a debate with him and Lola Landekic, the founder of the American reference site Art of The Titles.
THIERRY LA FRONDE
FRANCE
RTF TÉLÉVISION
An exceptional retrospective session in partnership with INA and hosted by the journalist Benoît Lagane, dedicated to the legendary series that is celebrating its 60th anniversary, in the presence of Zabou Breitman, the daughter of its creator, Jean-Claude Deret, and child actress of the screened episode, and Thierry la Fronde himself, both of whom promise to bring previously unseen objects and archives !
SHORT FORMS COMPETITION
a strange summer
FRENCH PREMIERE
FINLAND
YLE
Part buddy drama, part psychological thriller, this enigmatic series explores a friendship that has become toxic and holds up a mirror to our uncertain times.
AUTODEFENSA
INTERNATIONAL PREMIERE
SPAIN
Filmin
An acerbic and provocative series that reinvents the serial narrative and form to paint an uncompromising portrait of a lost generation: Gen Z. The heir of Girls is Spanish!
canis familiaris
WORLD PREMIERE
FRANCE
ARTE.TV
An audacious project which, through the existential crisis of a pack of dogs in suburban France, forces us to examine our own anxieties and rethink the way we live together.
THE UNIVERSE CONSPIRES
WORLD PREMIERE
URUGUAY, ARGENTINA
UN3
This ingenious ensemble series paints a contemporary picture of the youth of Montevideo and reminds us of the importance of serendipity and of letting go.
five years
INTERNATIONAL PREMIERE
CZECH REPUBLIC
Česká televizE
Two old high-school friends and two viewpoints clash in this post #MeToo series, weaving a complicated memory through two time frames, and providing us with a meticulous analysis of the notion of consent and the long-term effects of sexual assault.
latecomers
EUROPEAN PREMIERE
AUSTRALIA
All that makes Australian series great is packed into this uplifting, raunchy and human tale about two youngsters living with cerebral palsy and their two carers.
NICHOLE
INTERNATIONAL PREMIERE
CANADA
TÉLÉ QUÉBEC
The strength of this mockumentary lies not only in its brilliant blurring of the boundaries between fiction and reality but also in its tender and moving look at the desire for fame.
ONE OF THE BOYS
WORLD PREMIERE
DENMARK
VIAPLAY
An accurate and poetic coming-of-age tale that makes us question our perception of masculinity and offers other possibilities to today's teenage boys.
CONFERENCES
IS THE REPRESENTATION OF WAR POSSIBLE IN SERIES?
by Florence Aubenas and Pierre Haski
DO SERIES HAVE STYLE?
by Hugo Bardin (alias Paloma) and Stéphane Foenkinos
WHAT CAN SERIES DO FOR ECOLOGY?
by Cyril Dion
IF YOU MISSED THE BEGINNING
by Alex Beaupain and Benoît Lagane
SCRIPT READING : BOUCHON SERIES
The script for the Bouchon series, written by Eleonore Costes, will be read by actors : Logann Antuofemo, Selena Diouf, Rachid Guellaz, Vanille Lehmann, Ludmilla Makowski and Coline Rage, Talents Adami Cinéma 2022, supervised by the actress, screenwriter and director Fanny Sydney.
FROM THE YOUND AND THE RESTLESS TO TOMORROW IS OURS : THE GREAT HISTORY OF SOAP OPERAS
by Alexandre Letren
Fan Club BY CRédit Mutuel
ALEX HUGO
FRANCE 3
In the presence of Samuel Le Bihan
THE WAGNER METHOD
FRANCE 2
In the presence of Gil Alma
DEMAIN NOUS APPARTIENT
TF1
In the presence of Solène Hebert, Stany Coppet, Farouk Bermouga, Martin Mille, Sahelle de Figueiredo, Aude Thevenin, Théophile Clément, Isabelle Regourd
JUSQU'ICI TOUT VA BIEN
NETFLIX
In the presence of Nawell Madani
LÉO MATTÉÏ
TF1
In the presence of Jean-Luc Reichmann and Lola Dubini
LES MYSTÈRES DE L'AMOUR
TF1
In the presence of Elsa Esnoult, Laly Meignan, Cathy Andrieu, Philippe Vasseur, Lakshan Abenayake